With all the incredibly talented teachers creating units out there, we had to show you some of the resources for Martin Luther King Jr. available for the primary grades.  We hope you support these teachers in lieu of creating units of your own!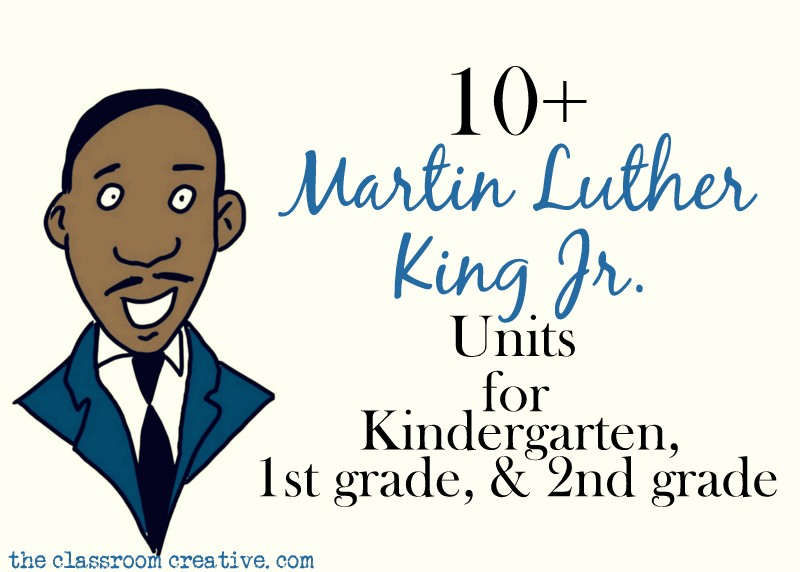 Special thanks to Crunchy with Ketchup for use of the MLK clip art.  It's free for those of you who want to make your own resources for your Martin Luther King units…
Pay Mike a visit! He's new to the teacher blogging universe.
Great, right?  
And remember…pretty please…DO NOT PIN other teacher's images from our site.  Click on the red blog to visit those resources… Our Martin Luther King Jr. Emergent Reader. The blank dream page offered in the book makes a nice bulletin board display too.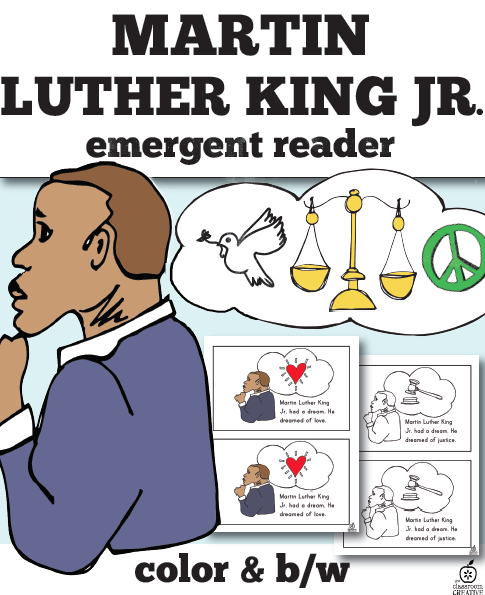 Massive MLK math & literacy centers from Flying into First Grade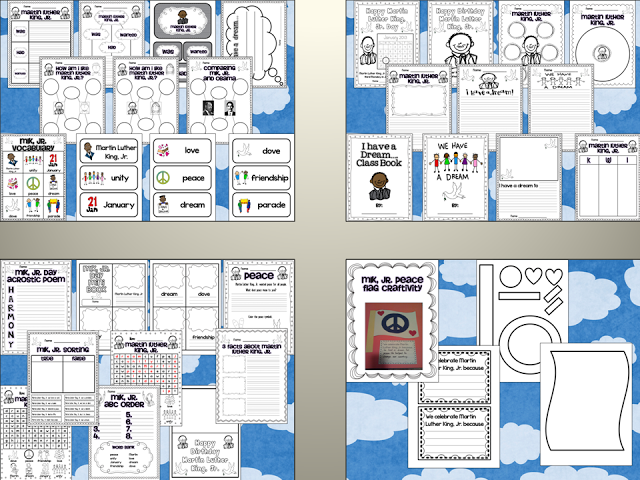 Incredible K-2 mini-unit for Martin Luther King Jr. via What the Teacher Wants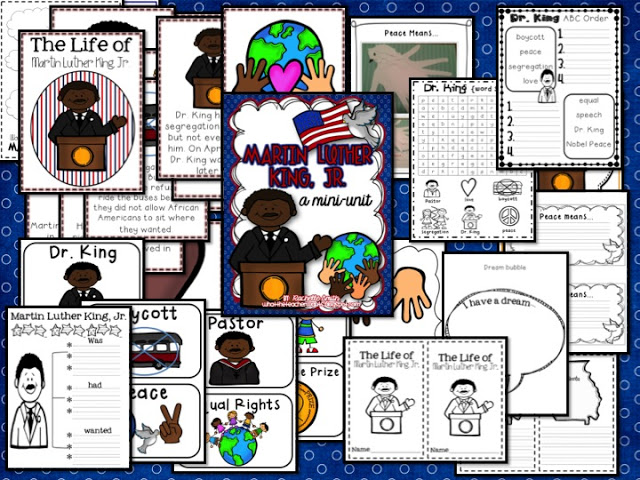 MLK packet via Kickin' it in Kindergarten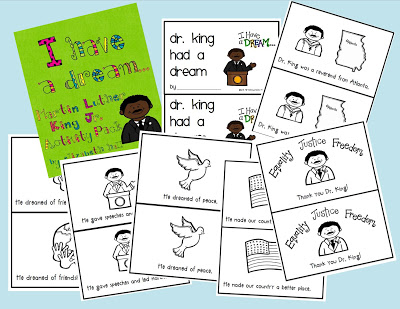 First Grader at Last's Martin Luther King Birthday Party Packet for Primary Grades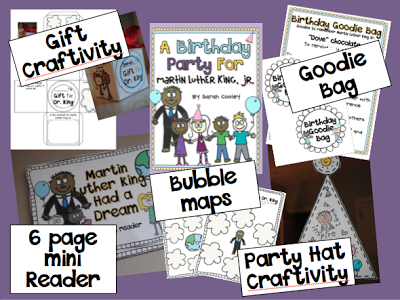 Teaching in High Heels's Peace & Dreams Literacy Unit for First Grade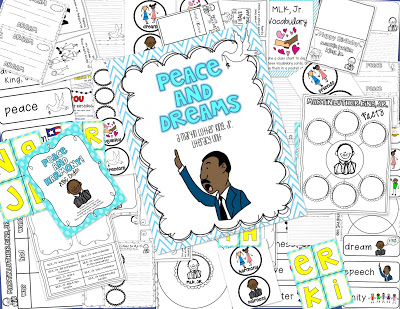 MLK Language Packet from Speech Room News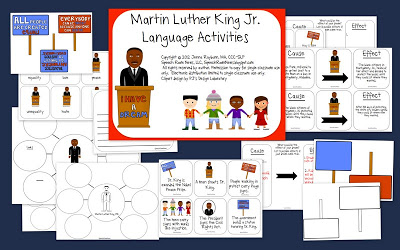 MLK Vocabulary ABC order center via Classroom Confections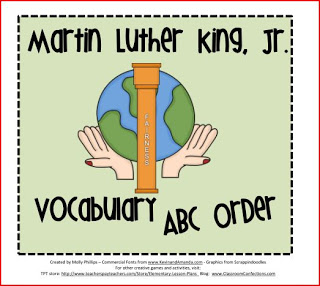 FREEBIE- Mrs. Miner's Monkey Business shows students

HOW to draw Martin Luther King, Jr.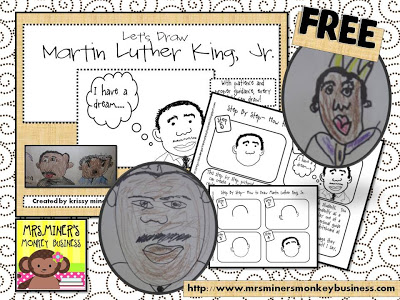 Freebie-Great for teaching Just/Unjust to Primary Grades via Classroom Freebies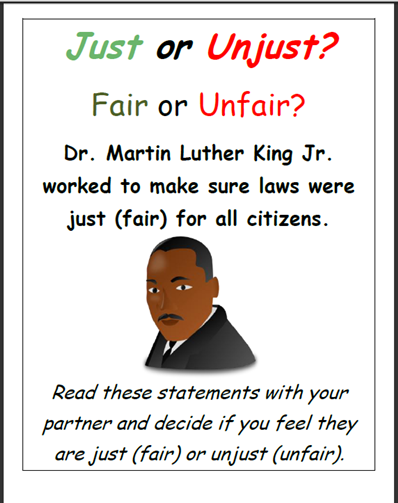 Another Freebie Mini-Unit from Eberhart's Explorers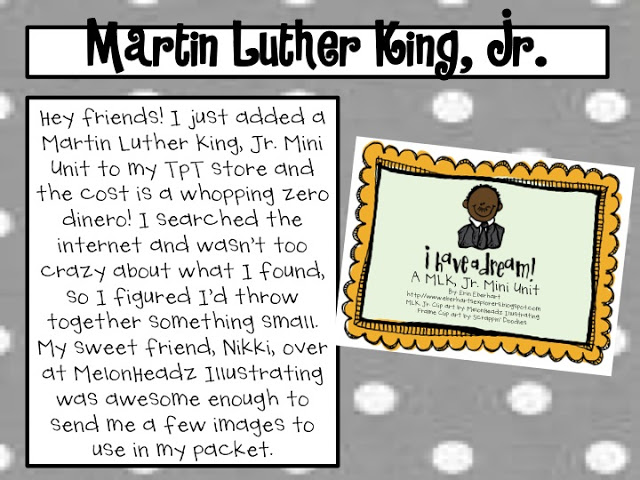 Need more ideas for Martin Luther King Day?  Stop by our:

Don't miss a post; stay connected with us:

Remember, if you are a blogger, or teacher/parent {without a blog} we'd love for you to submit an idea!

Thanks for reading,

Nicolette