Leprechauns, rainbows, and a pot of gold-just a few of the fun first grade St. Patrick's Day literacy activities we've rounded-up. We hope it gets your classroom into the St. Patrick's Day spirit!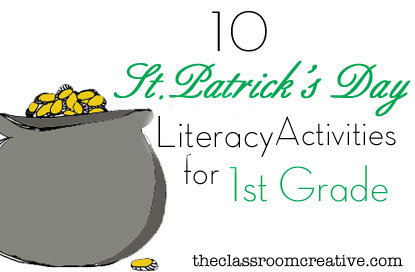 Our St. Patrick's Day flipbook and word walls/literacy center

are perfect for visual learners!  Perfect for writers' workshop in March!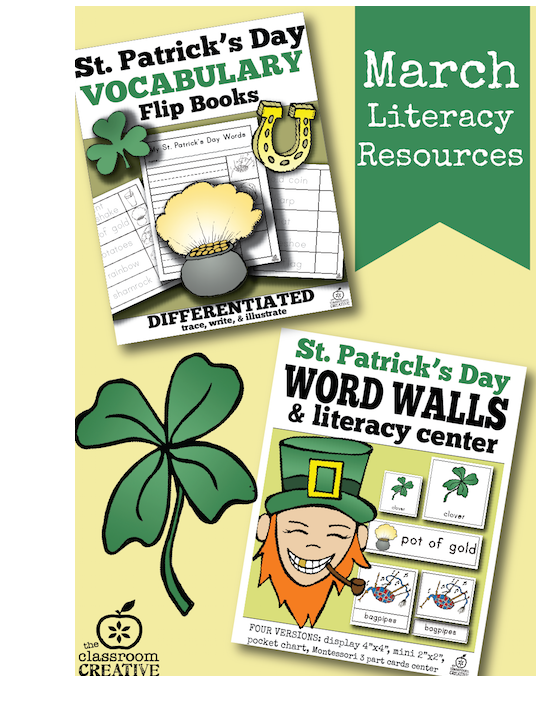 Have you lost your rainbow activity from First Grade O.W.L.S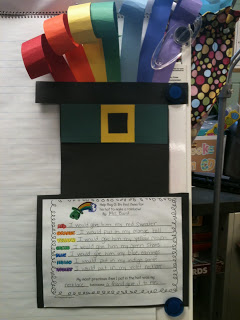 Sight word roll and cover from ABC and 123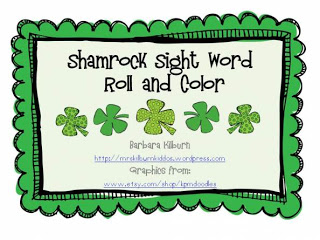 Lucky synonyms and antonyms from Fun to Be in First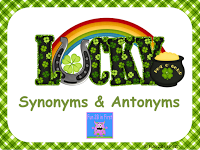 Be on the look out activity from Erica Bohrer's First Grade
What makes you feel lucky activity from First Grade Parade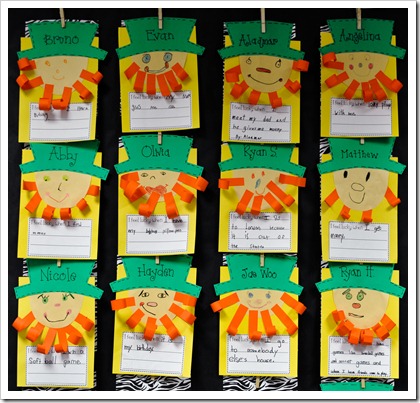 How to catch a leprechaun Oh My Little Classity Class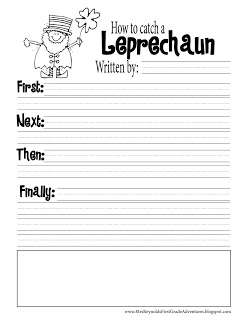 Need more literacy resources for St. Patrick's Day?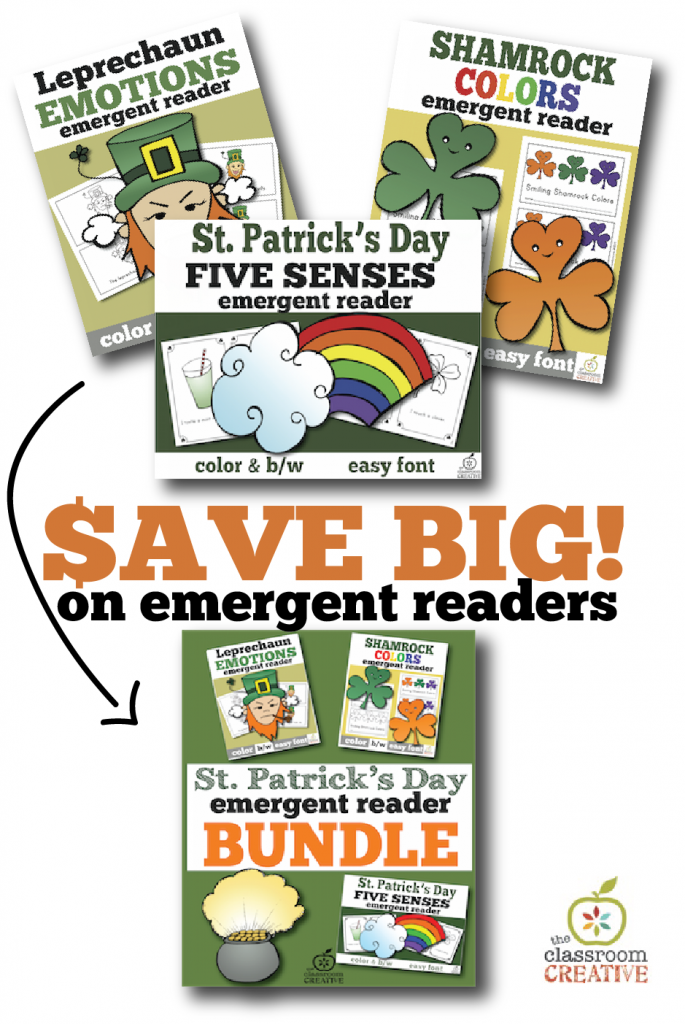 Check out the Bundle of Books here: St. Patrick's Day ER Bundle

Emergent readers are perfect for new readers in preschool-second grade.

Also, "ERs" are a great choice for ELL students and special needs!
Here are our downloadable individual books (color & b/w) for St. Patrick's Day:
1.) St. Patrick's Day Emergent Reader: Leprechaun Feelings
2.) St. Patrick's Day Emergent Reader: Shamrock Color Words
3.) St. Patrick's Day Emergent Reader: 5 Senses of St. Patrick's Day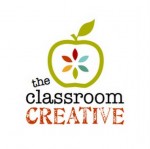 Stay connected with us at The Classroom Creative:

Happy St. Patrick's Day,

Nicolette
(This post my contain affiliate links to Amazon and links to our TpT shop.  Thank you for supporting our 
blog.)