My four year old has taken to crafting…be still my heart! He and I made this craft together yesterday afternoon.  It took a little less than an hour, and it used materials we had on hand in our home
My neighborhood in Chicago is finally getting recycling, but when possible, I try to reuse materials for crafting.  This haunted house uses a giant gift box leftover from my son's birthday last week. We don't do cereal much, but I know most families have them on hand, so that is also an option.  I think most gift boxes are a higher-weight cardboard, so that would be a better choice. The outside of the gift box was coated with plastic, so we choose to use acrylic paint over tempera.
Personally, when I taught art, I always sprung for acrylic with my students, especially when creating 3D objects.  Tempera paint has a tendency to flake, and acrylic adheres much better.  Take caution, as acrylic stains clothing.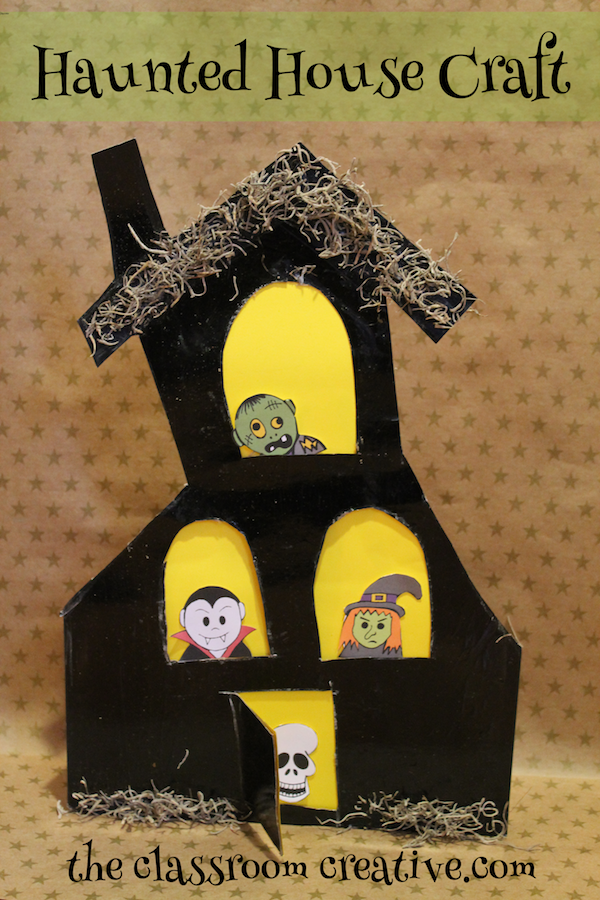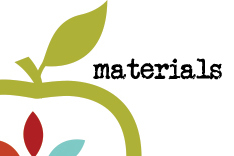 gift box or cereal box
cheap spanish moss from the dollar store
yellow cardstock
black acrylic paint
scissors
glue
popsicle sticks
tape
creatures from the Halloween Word Wall Pack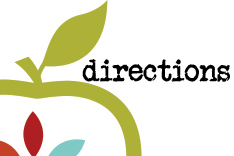 1.) Go to town painting the box with the black acrylic.
2.) When dry, chalk a house shape.  Be keep the lip of the box as a stand.
3.) Cut the house with heavy scissors.
4.) Make the door 3D.  Cut out the windows.
5.) Adhere yellow cardstock to the back.
6.) Adhere the messy and fun Spanish moss to the roof and grass for texture.  Cut down with scissors.
My four year old actually understood the concept of texture!
We used an old shower curtain underneath…Spanish moss is messy stuff.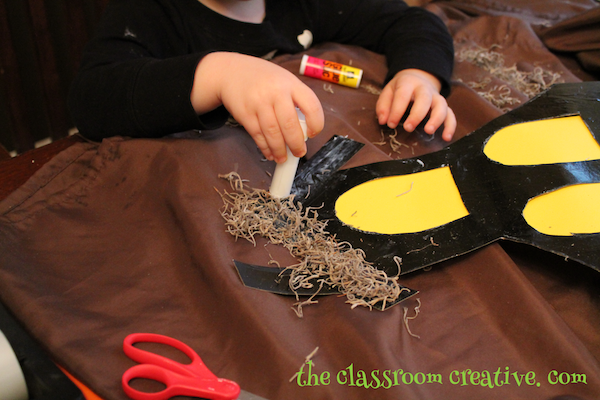 6.) Print some creatures from the Halloween Word Wall Pack.  Cut out. And insert into windows.
Change out for pretend play.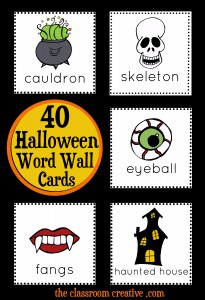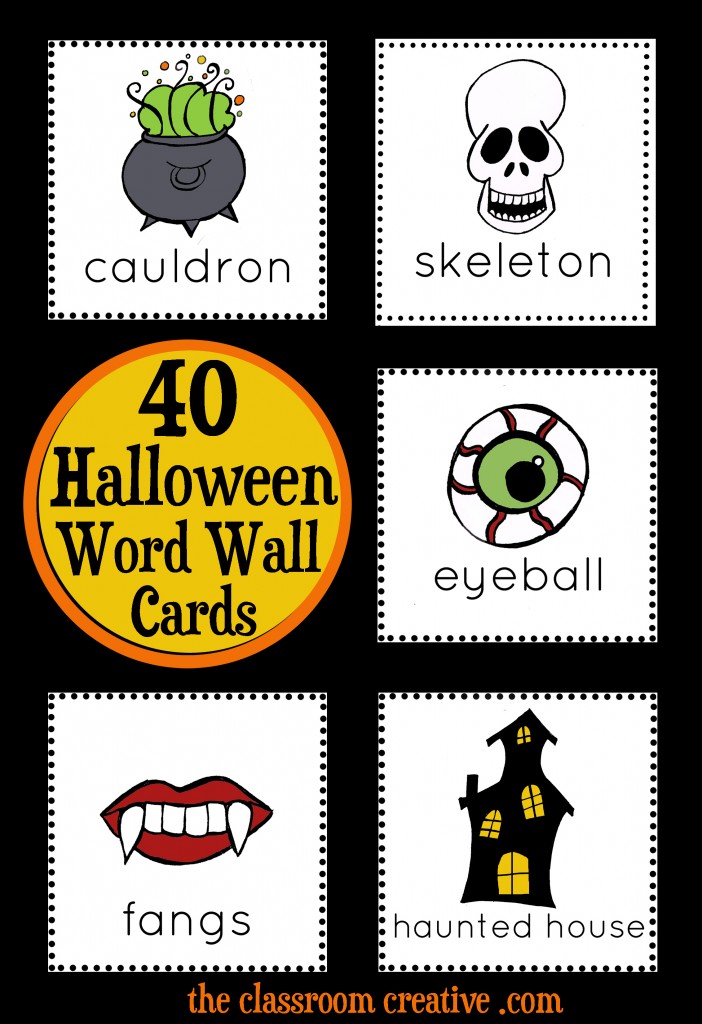 (This is a great way to build schemas for Halloween vocabulary!)
7.) Make a whole town!
Be sure to create something Halloween with your kids or classes.  Crafting is more than fun.  It's a great way to build fine motor skills, and frankly it's therapeutic in our test-driven classroom culture.  It's a way to learn following directions and inspire kids to create.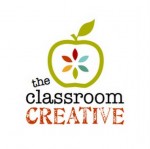 Hope you make something fun this Halloween season!

Stay connected with us for the latest and greatest here at The Classroom Creative:

Happy Halloween,

Nicolette