As a way to be part of my son's education, I joined the PTA. There I can model good behavior by giving back to the community and as a bonus, I participate in activities that I enjoy. Art is my passion, so I joined the displays committee. I am excited to create interactive, innovative, fun, and expressive bulletin boards. I just knew my artistic abilities would come in handy for all the seasonal displays!
Today I unveil my first Fall bulletin board:
Autumn, a time to "pick up" colorful leaves.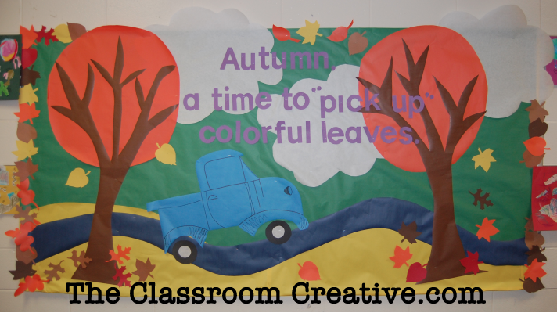 My inspiration for this bulletin board is the thought of my family and I driving through the countryside. My favorite season is fall. The rich colors, the crunchy leaves, and the cool crisp air is how I would prefer to spend every day. Don't you agree?
I couldn't do this autumn display if it wasn't for my PTA. Therefore, I encourage every parent to join their local PTA. If you don't have much spare time, I know I don't, pick a committee that does not take up to much of your time.
I chose the display committee because seasonal bulletin boards have longevity. Art comes naturally to me, and I can whip up displays on a whim, but most importantly, it's something I enjoy doing and I feel good about beautifying my local school.
I hope you enjoy my first bulletin board as much as I do, next up is  Winter. I can't wait to create my first blizzard!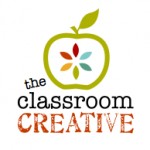 Stay connected with us for the latest and greatest here at The Classroom Creative:

Happy autumn cruising,

Karen