October marks the start of many spooky writing activities across all elementary schools! Using thematic word walls, especially illustrated thematic word walls is critical to help support your young writers!  As a mom to a son on the autism spectrum, I can attest first hand how we really need to support our students' visual learning.  Given the amount of students who struggle with writing in general, I think it's imperative that we create print-rich environments through labeled environments and thematic word walls.
By using a thematic Halloween word wall, you eliminate all of the "How do I spells?" that often plague writing workshop in the lower grades.  Such behavior did follow into my brief career in junior high. I digress.
I've spent the past two weeks of my life hand-illustrating and digitally coloring all of the Halloween clip art you see here.  I hope that it sparks the creativity in your writer's workshops all October long!
As an added bonus, we've also shrunk these images so you could have portable word walls for your writing center!  So, you get the 4 inch word wall cards AND images for a portable word wall.
You will not find a larger Halloween vocabulary pack out there.  Trust me, I've looked across the interwebs.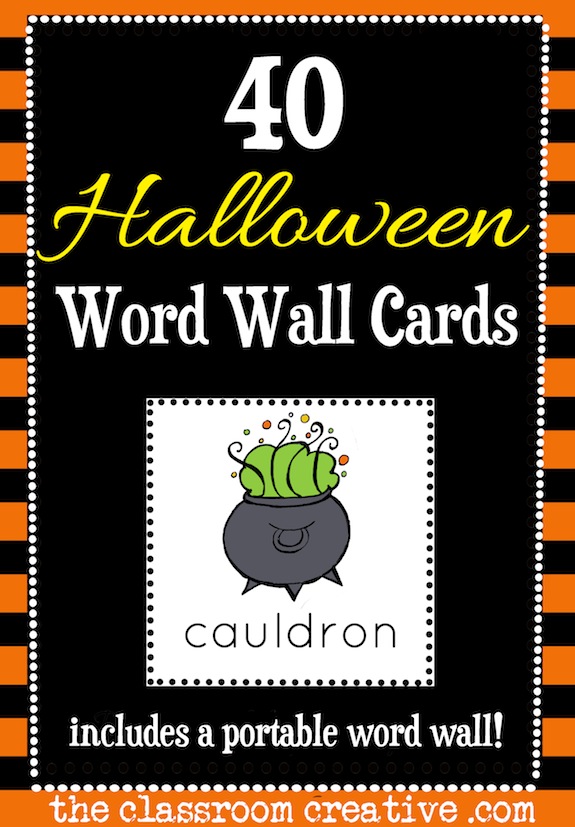 Here's a close-up of a few of my favorites in the pack: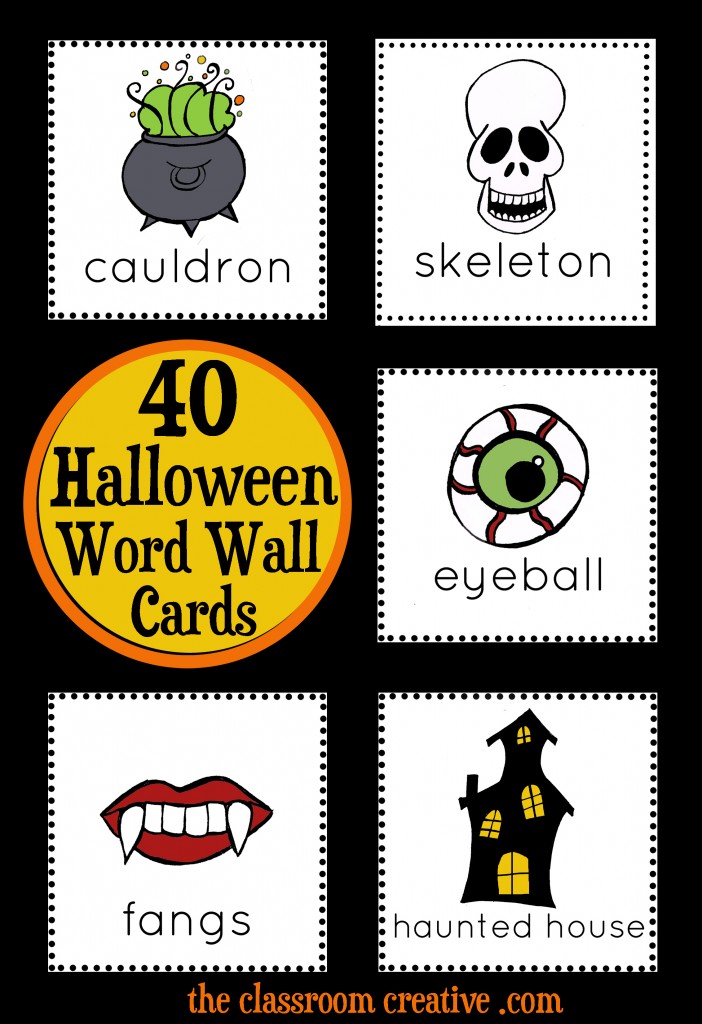 Now here's a peek at an added bonus in this pack: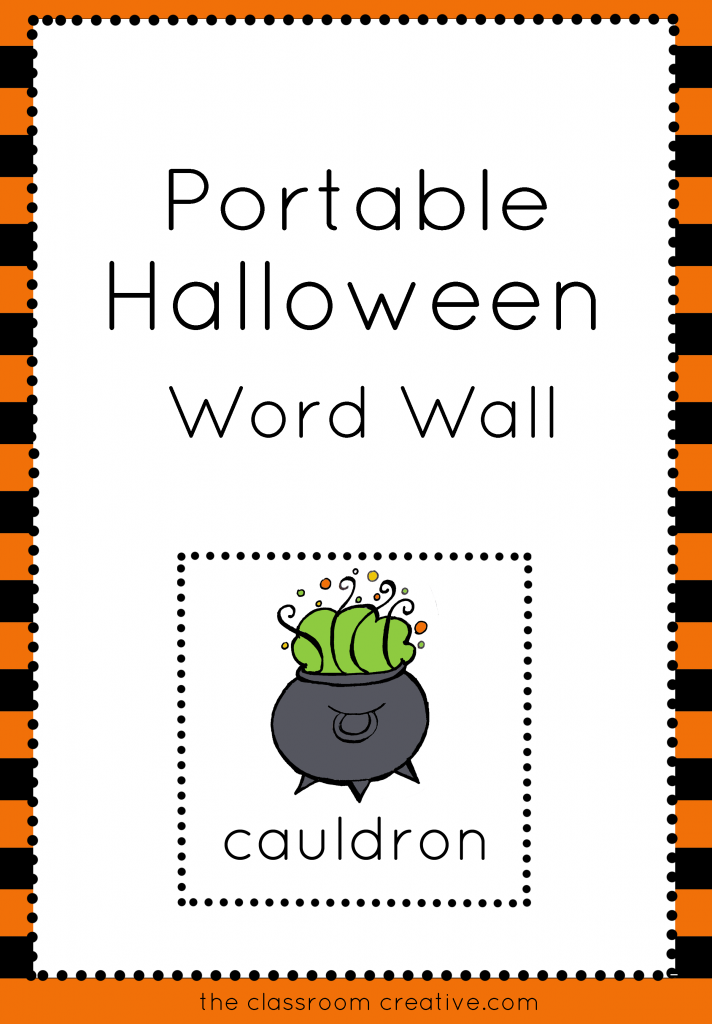 Here's a closer look at some of the mini-cards: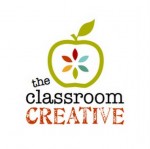 Stay connected with us for the latest and greatest here at The Classroom Creative:

Happy Halloween,

Nicolette