Thematic word walls are a passion for us here at The Classroom Creative.  As a teacher with experience from preK all the way to eighth grade, I can't stress the importance of having visual supports for our young writers enough.  Now that I have a son on the autism spectrum, we use photo cards and PECS daily.
By giving them what is essentially a "visual dictionary"- we are giving students schemas for their learning.  Even upper grade students struggle with spelling!  70% of us learn visually, and illustrated thematic word walls are perfect to support that learning style.
I created two version of our Halloween Word Wall: one for those who are crafty, and one for those teachers who would rather just stick with scissors.
First up: The craftier version of our Halloween Word Wall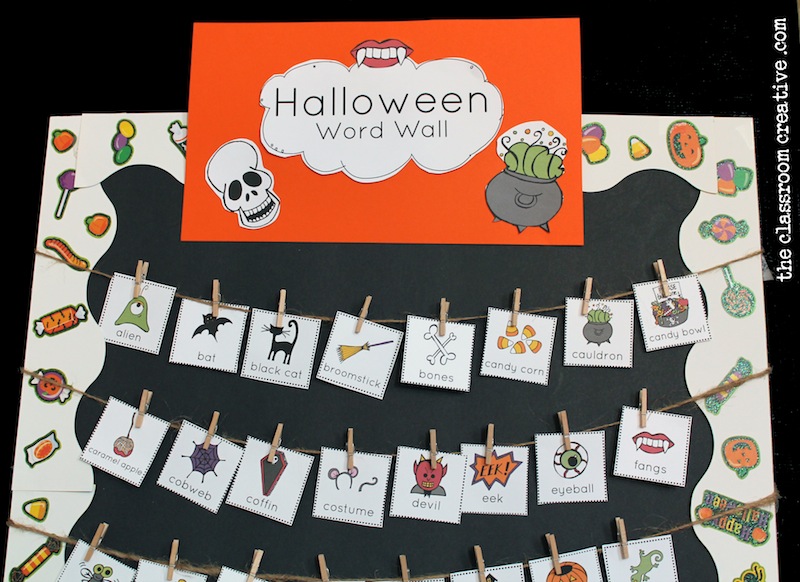 and a closer look at some of the Halloween cards: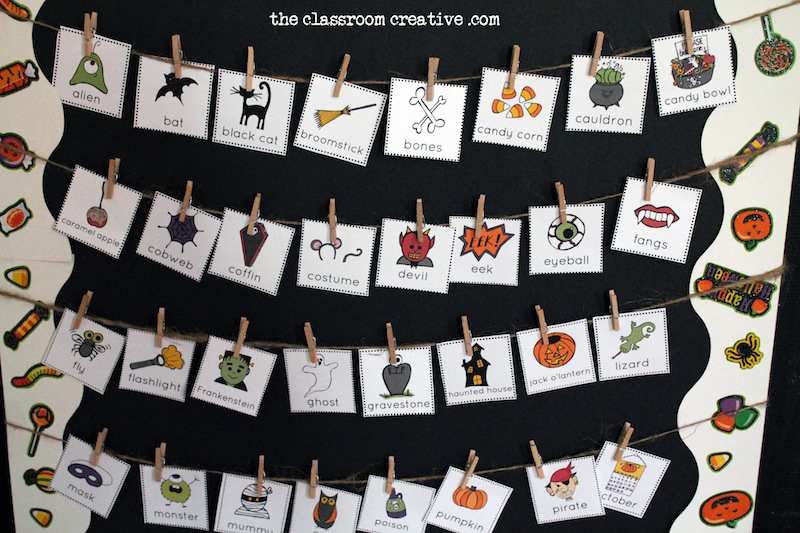 *black foam board  ($1 at Dollar Tree)
*mini-clothespins (scored for $1.25 with craft coupon)
*border
*twine ($1 at Dollar Tree)
*Halloween Word Wall Cards Pack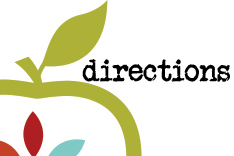 1.) Cut twine to size of the foam board.  Tape with duct tape to the back.
2.) Cut and laminate the word wall cards.
3.) Hang on the clothelines for the kids to use all month long!
 Or, simply cut and use in your existing blue pocket chart!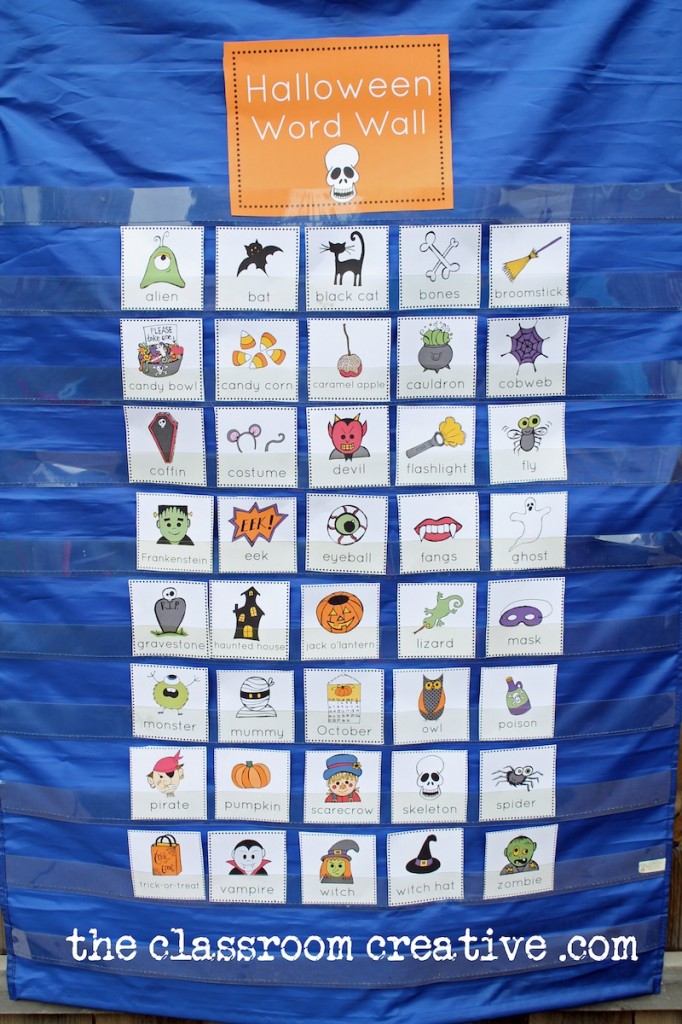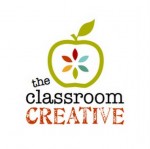 Now that you've fallen in love with us- stay connected with us.

Happy Halloween,

Nicolette