Handmade is best when it comes to holiday ornaments.  Sure, store-bought ornaments are pretty, but the meaning and love that children pour into their art is showcased on our Christmas trees a mere few weeks a year.
This snowy owl ornament is easy for children of ages and abilities to make.  My sons struggle with fine motor and this snowy owl craft project was one that was adaptable for both of their ability ranges.  My friend Kelli made this with her sons last winter, so thank you, Kelli for the idea!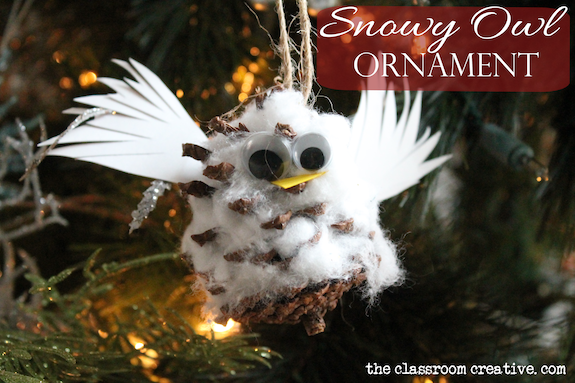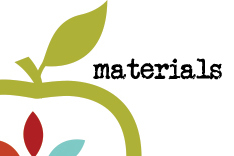 -pinecones
-cotton balls pulled apart
-Elmer's glue (not glue sticks)
-scissors
-pencil
-googly eyes
-heavy white and yellow cardstock
-hemp twine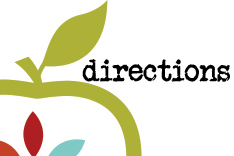 Have children pull apart the cotton balls into small pieces.
Stuff cotton fluff between the scales of the pinecone.
Glue on eyes and nose.  Let dry.
Wrap twine around the top (we used the pinecone as the base)
Draw wings and cut cardstock.  We used the fringing paper technique that we used in the Christmas tree craft.
Dab with glue and insert the wings in between scales of the pinecone.
This would make a great keepsake ornament for parent gifts or a craft to accompany any snowy owl units this winter!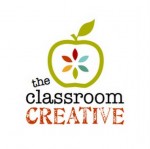 Stay connected with us at The Classroom Creative:

Happy Holidays,

Nicolette