Whether you teach a classroom of 35 or homeschool a few, keeping our classroom libraries organized is critical for successful learning environments.  I have a confession to make: I'm a picture-book addict.  Many of the schools I worked in had little or no resources for classroom libraries, so what started as a necessity turned into a massive collection.
So today I'm sharing what has worked for my classroom library organization over the past decade.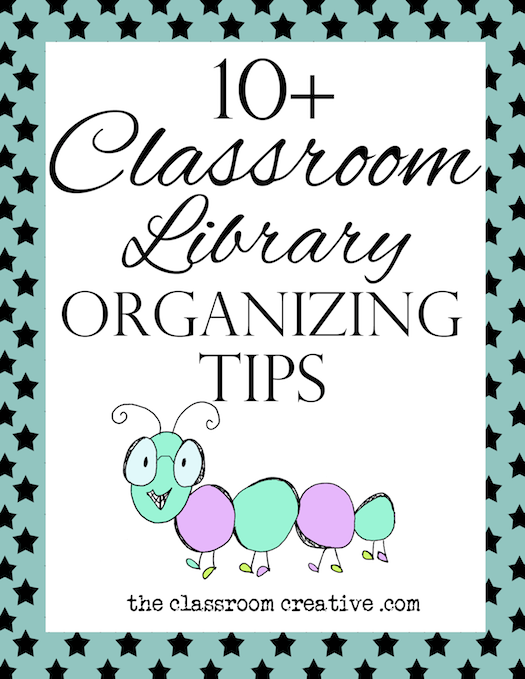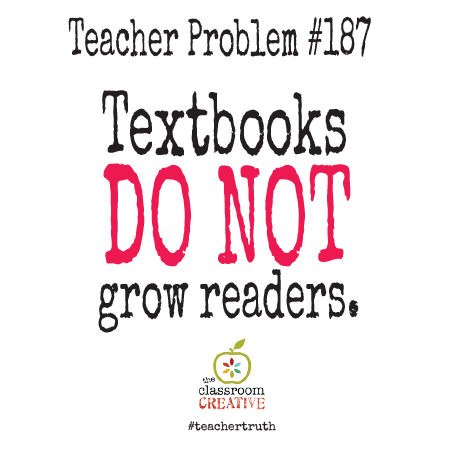 1.) Rotate what your students can access each month.  It keeps your library living and breathing: your class will not tire of its contents.  My first year of teaching first grade, I made the mistake of displaying EVERY picture book I owned, all in labeled bins and baskets, of course.  Looking back, it was simply too much.  I think it's important to edit and curate your collection.
2.)  Use thematic boxes to showcase whatever holiday, season, reason, subject, or theme we were focusing on.  Here's my current winter box from my homeschool: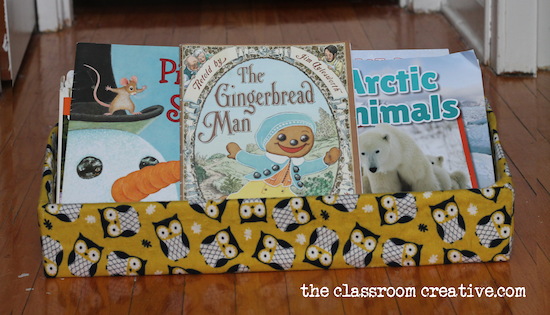 (tutorial to make your own fabric book bin here)
3.) Make as many of your books forward facing as possible. Here's an example from my second grade classroom.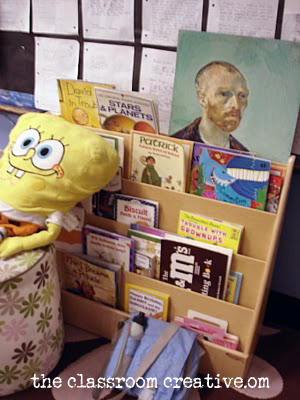 We do jugde books by their covers.  Jim Trelease, author of The Read-Aloud Handbook
, is a big supporter of forward-facing bookshelves.
I wanted rain gutters bookshelves in my sons' rooms.  After five years of waiting for my husband to install them, I made this moveable forward facing bookshelve instead for around $20.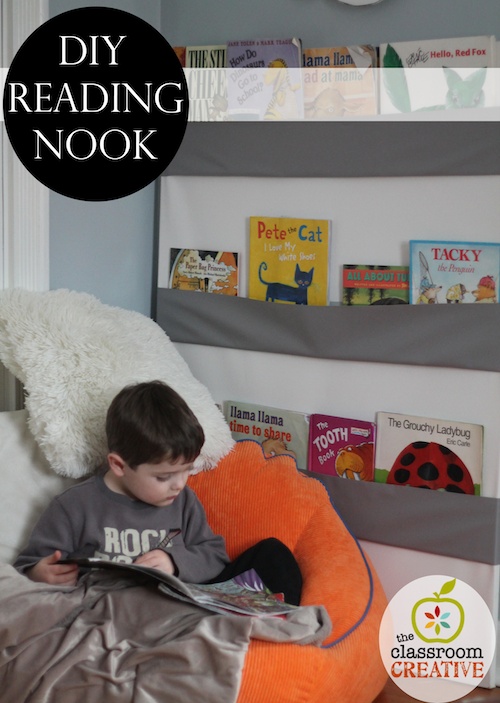 (You can find the tutorial here)
Those fancy wooden bookcases, like the one earlier in my second grade classroom, generally run a few hundred dollars.  I know many districts will not pony up money for that, so think outside the expensive teacher catalogs.
4.) In real estate, it's location, location, location.  With classroom libraries, it's label, label label.
You need labels.  A lot of them.  When I started teaching I made rather hideous labels with bad fonts and stock clipart from Microsoft Word.  I will spare you the horror.
Last summer, I made an extensive library pack that I hand-illustrated and digitally colored in Photoshop.  It's one of our best sellers on TpT, and for good reason.  Making these is a labor of love.  If you buy them digitally, they are forever yours  regardless if a label gets lost or ripped, you simply reprint.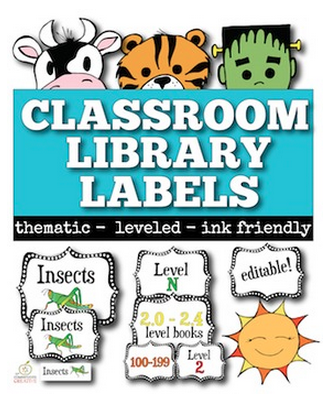 I wish digital goods were around when I started teaching!  Imagine the time and energy I would have saved.
5.) Use magazine files for organizing read-alouds that you do not want students to manhandle: for example, your fancy hardcovers or rare finds.  I have a few Dr. Seuss books I picked up in Italy, so those books are ones I wouldn't place in a general library.  Magazine files are also great for parts of your thematic collection that do not exceed around 20 books total.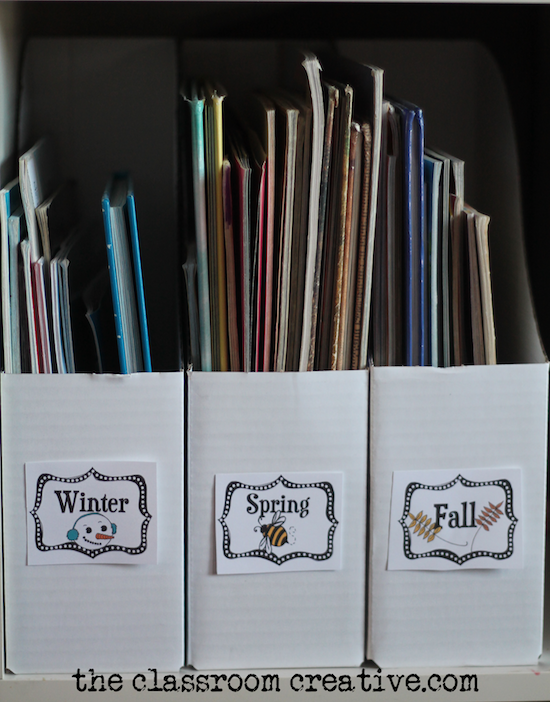 6.) Keep everything at kid height.  Make sure boxes aren't too heavy.  I have seen lot of classrooms with Ikea Expedits as book storage.  They're affordable (about $80) and durable.  Here's a look at my friend Tara's classroom from the beginning of the school year here in Chicago.  She has the low bookcase similar to an Expedit in her 4th grade room.
7.) Allow students to take your books home Monday-Thursday.   I used a check-out and motivation system called The Bookworm Club that worked really well in my first and second grade classrooms.  The kids and families signed contracts to care for my books, and I think over the years only a few were stolen or lost.  I was actually happy when a few were stolen, it meant my kids REALLY wanted that book.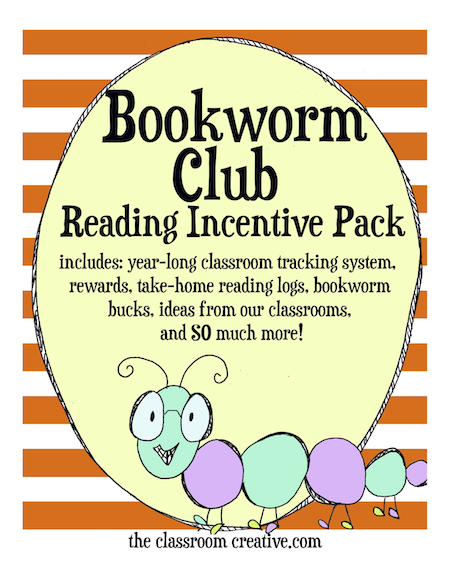 My fellow teaching partner used the same concept as the book worm only hers was a peacock. You can find her resource HERE!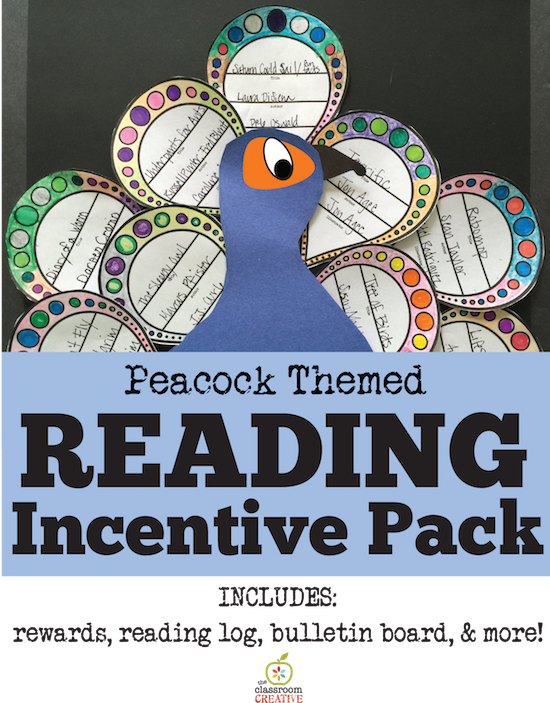 Here is what is inside this fabulous resource!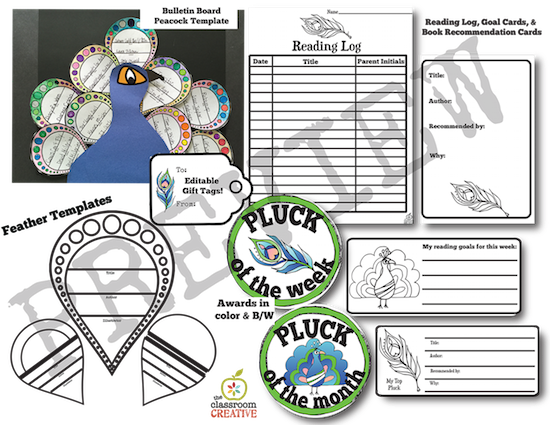 8.)Think like an interior designer when considering your classroom library.  Pretend you are a 6 year old kid. What would you want that space to have?  Tents? Beanbags? Large pillows? Sleeping bags? A classroom library is more than just books, it also must have creature comforts.  You want students lounging and engrossed in books.  Equate pleasure with reading.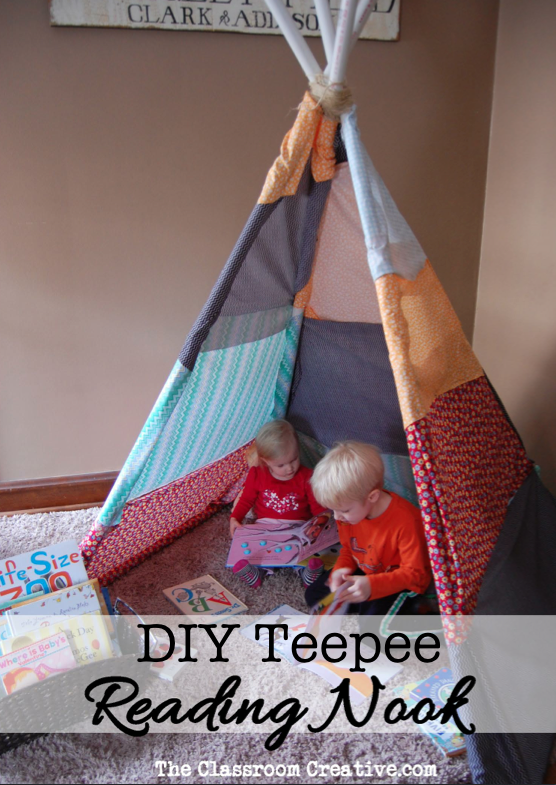 9.) Yes, this also applies to upper grades.  I had a library area in my 7th grade classroom.  Big kids need classroom libraries lounge spaces in their learning environments.  Ideally, it would have a coffee bar with wi-fi.
10.) Remember your library is the heart and brain of your classroom.  Feed it, treat it well, and watch it turn your students into life-long learners.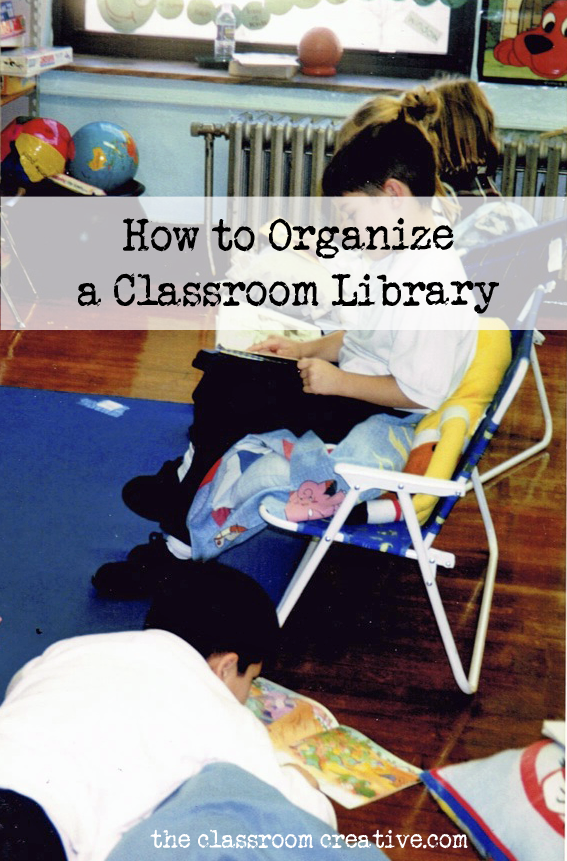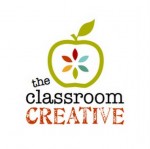 Stay connected with us at The Classroom Creative:

If you love your classroom library, shoot us an email if you'd like to guest post here!

Happy Organizing!

Nicolette

sharing this @Tater tots and jello
(This post may contain affiliate links to amazon and our TpT shop. Your purchases help support our blog! Thank you!)