There is no life on a farm without farm animals! Teachers and Homeschoolers, jump start your children's imagination with our Farm Animals Pretend Play Printable Pack. Some animals produce food, others help out with the farming, and many bring companionship. Discover the excitement a farm has to offer while fostering your child's creativity.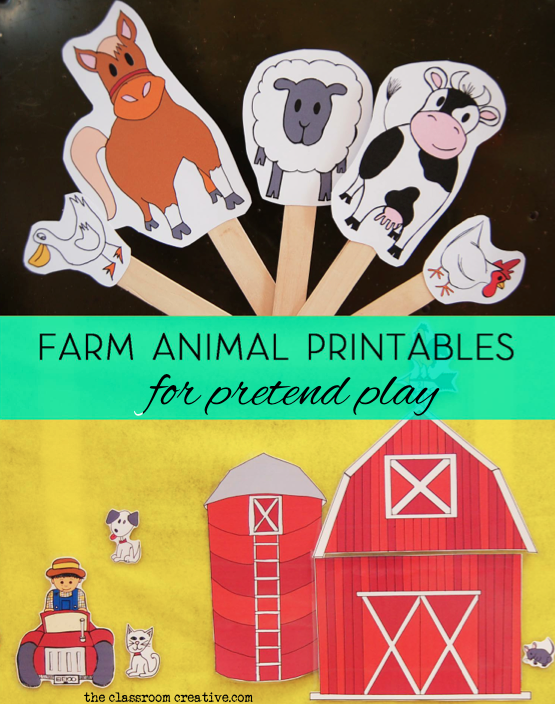 Make believe is crucial to a child's development that is why I am suggesting more than one way to display the farm animals. Get your child's juices flowing by attaching them to popsicle sticks and create farm animal puppets.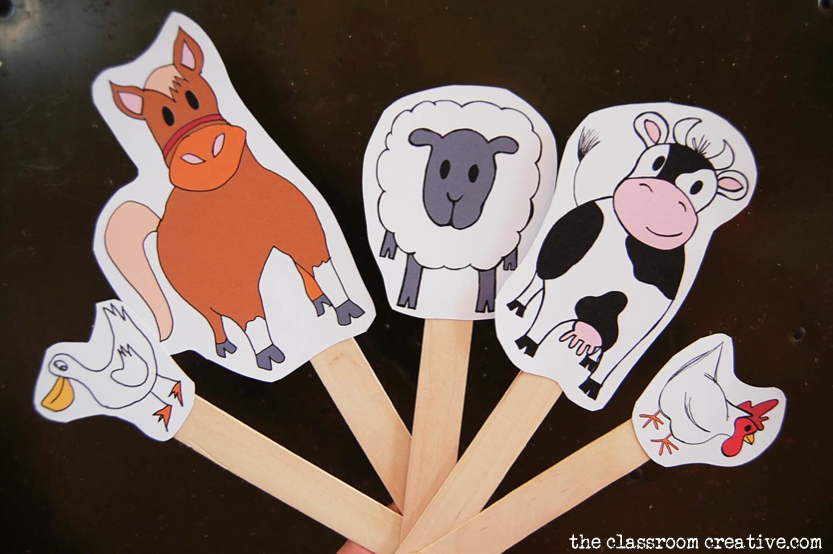 Or display them on a felt board. My son's preschool teacher asked me if I could create a farm animal display for dramatic play in their classroom. We, at The Classroom Creative, aim to please and got right on this task! 
Once the set was up in the classroom, I snuck over there and took a couple of pictures. The animal images are 2 to 4 inches tall and the barn is approximately 15 inches tall. There is 20 images included in the pack.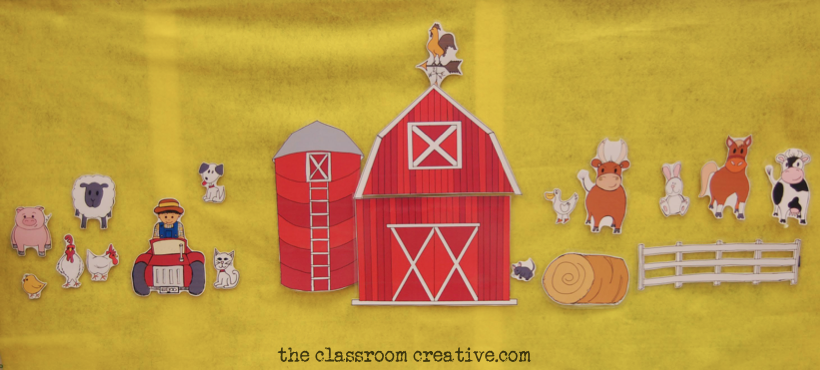 Either way you display it, the most important part is developing a child's imagination. It doesn't take much for a child to pretend to be on a farm!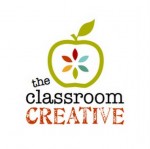 Stay connected with us at The Classroom Creative:

Happy Farming!

Karen
This post may contain affiliate links to Amazon because I have a relationship with her. Whenever I need something, I simply place the item in her cart and she drops it off at my front door a couple days later. She's the greatest!
I also like to link to our TpT shop. It's filled with a ton of innovative ways to help educate young minds. If you have time, check it out. It doesn't hurt to look.