Holidays, like Valentine's Day, are a big deal in my household. I gave my neighbor Liv, a set of simple instructions on how to doodle using line, shape, and space (she is seven). This Elements of Art activity challenged her mind to think and view objects in an unconventional way.  Her amazing mind created this heart shaped mobile. Too cute, right readers?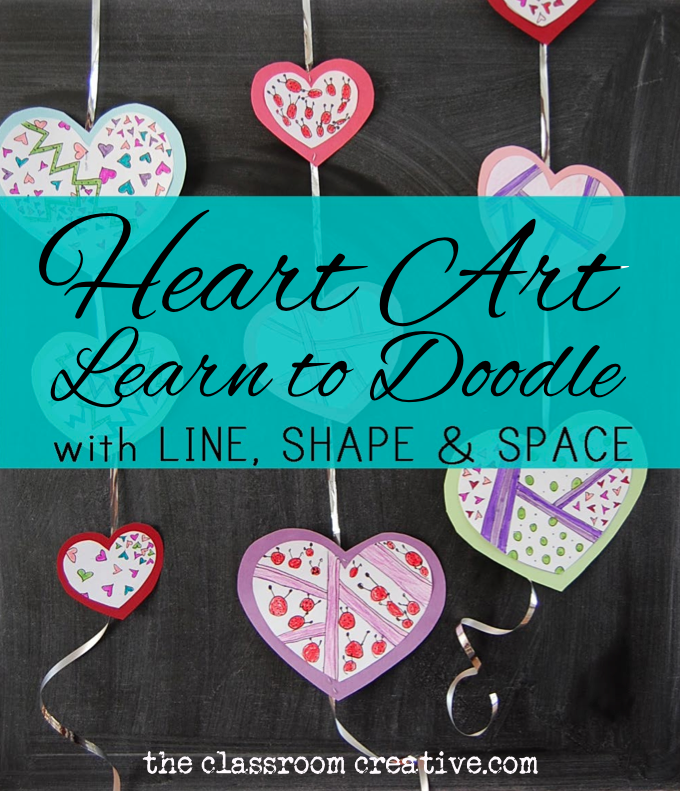 Here is a close up of her lines with crawling ladybugs shapes…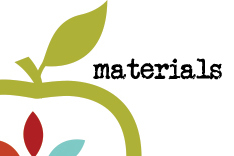 You will need these set of items for this project: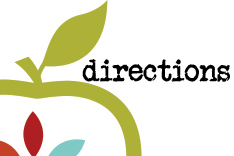 Ready to doodle?
Pick one shape. Anything really, hearts, circles, a blob, ladybugs (like Liv) etc…
Cut out the small heart and fill it with this shape using a fine point sharpie marker. Think about your spacing. Are they going to be evenly spaced throughout the heart? How about heavily concentrated on the right and wide apart on the left.  Rotate your shape in all directions to make it look interesting. Try out a few different types of spacing arrangements. Maybe a few different shapes. I provided more than one heart for lots of experimenting.
On to line. Pick out a type of line. Diagonal, zig zag, dotted, etc…
Cut out the middle sized heart and draw in your chosen line. Make sure that they NEVER intersect. Again I have provided extra hearts just in case some accidental intersecting happens.
Cut out the largest heart. Create another line design using the same line as the middle heart. Leave space between the lines.
Add your shape between the lines filling in the space.
Almost done…now color
Finally cut out cardstock for a backing.
Glue the ribbon between the two paper hearts (the mobile) or punch holes in the top of the hearts and string it through to make garland.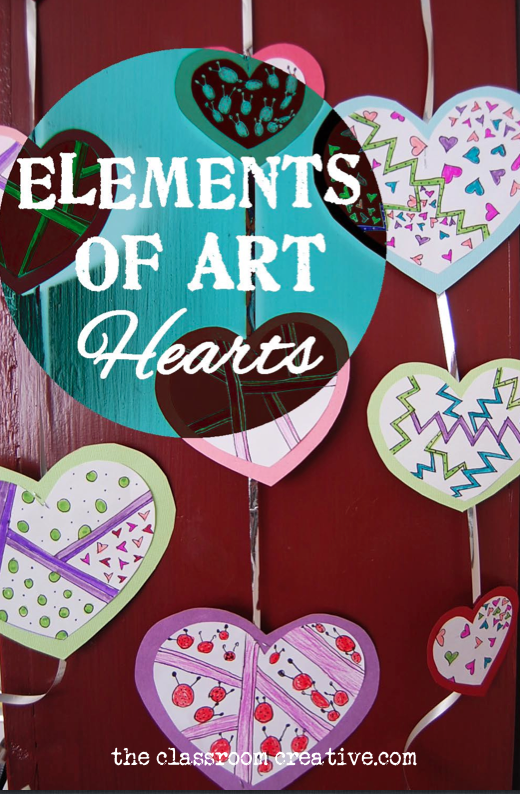 You have just learned how to doodle, progressively, using line, shape, and space. Doodling is a way to visually exercise your mind. Challenge it by creating more than one series with more than one shape and more than one line!
We have a a great resource that focuses on all the elements of art with a Valentines inspired theme! Check it out HERE!
Or click on the picture below!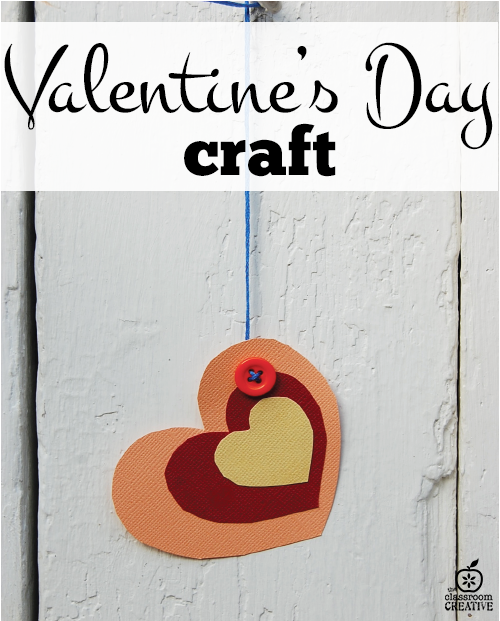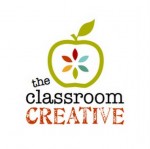 Stay connected with us at The Classroom Creative:

Happy Doodling!

Karen
This post may contain affiliate links to Amazon because I have a relationship with her. Whenever I need something, I simply place the item in her cart and she drops it off at my front door a couple days later. She's the greatest!
I  linked to our TpT shop. It's filled with a ton of innovative ways to help educate young minds.