My son is infatuated with insects. The uglier the better. He digs them up and traps them in the backyard.  Insects totally gross me out. My husband loves reading with my son about all the strange and wonderful things insects have to offer and do in our world.  He tells me about all the interesting bug facts he has learned from reading with my husband.
It's still not warm enough to go digging around in the yard just yet, so I created a pretend play insects kit so that my son can play inside.  An added bonus: I don't have to be grossed out seeing those REAL creepy crawlers.
How to Use These Pretend Play Insect Printables:
(Laminate for longetivty.  If you don't have a laminator, use our faux laminating technique)
1.) Bury the paper insects in a sensory bin.
2.) Back them with adhesive felt or velcro tabs and use them on a felt board.
3.) Make a insect mobile out of them.
4.) Hide them a go on a scavenger hunt for them at recess or in your yard.
5.) Use them in a science investigation center.
6.) Make magnets out of them.
7.) Have the kids make necklaces and be that insect for the day.
8.) Print two copies and make a memory game out of them.
9.) Make a garland for your science center.
10.) Simply allow the kids to use their imagination!  Print, cut, and let them make-believe!
You can find our pretend play insects and bugs printable kit at our TpT shop. This is the perfect activity for children to imagine themselves as an entomologist!
We also offer an Insect Word Wall. It has really helped grow my son's reading and vocabulary skills about insects.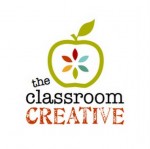 Stay connected with us at The Classroom Creative:

Happy insect catching!

Karen
This post may contain affiliate links to Amazon because I have a 

relationship with her. Whenever I need something, I simply place the item in her cart and she drops it off at  my front door a couple days later. She's the greatest!
I also like to link to our TpT shop. It's filled with tons of          

innovative ways to help educate young mind. If you have time, please check it out!