This caterpillar craft for kids teaches a necessary math concept: patterns! Patterns are all around us. The idea here is to teach our children to identify and create patterns.
Patterning is a basic math skill that needs to be mastered early. Our caterpillar craft follows the ABCD pattern. Now that my son is familiar with AABB, AAB, ABB, ABAB, and ABCD patterns, it amazes me how often he sees them where ever we go!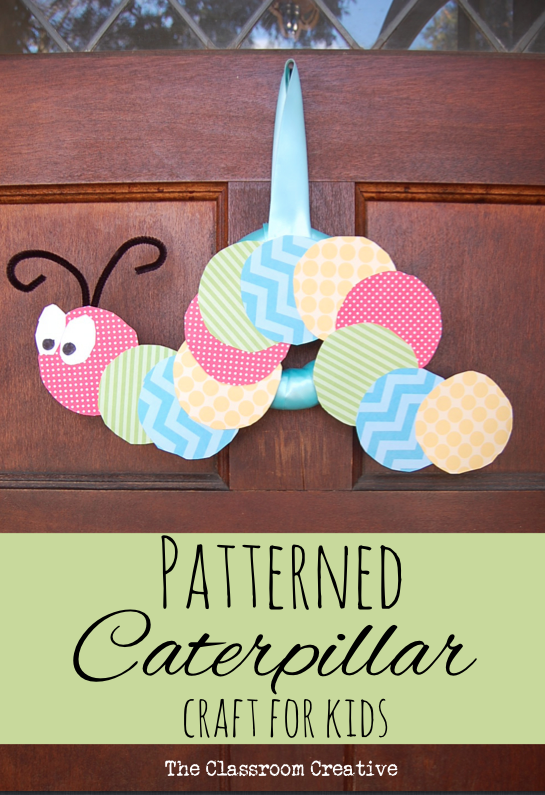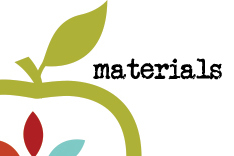 patterned papers in spring colors or scrapbooking paper (this is what I used)
glue stick
scissors
circular object
black marker
one pipe cleaner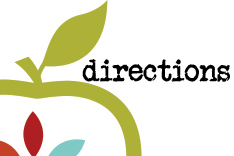 Read a caterpillar book  for inspiration: Caterpillar Spring, Butterfly Summer, The Very Hungry Caterpillar or From Caterpillar to Butterfly.
If you use a wreath form, wrap ribbon around it.
Cut circles, three for each color or more. We used a glass for tracing.
Practice setting up AABB, AAB, ABB, ABAB, and ABCD patterns with the cut circles. See second picture.
Pick one pattern to continue into the shape of a caterpillar or circle a pattern around a wreath. Make sure to glue it together!
Cut out to ovals for eyes and draw circles with a black marker.
Fold one pipe cleaner in half and curl both sides.
Hang on a door for display!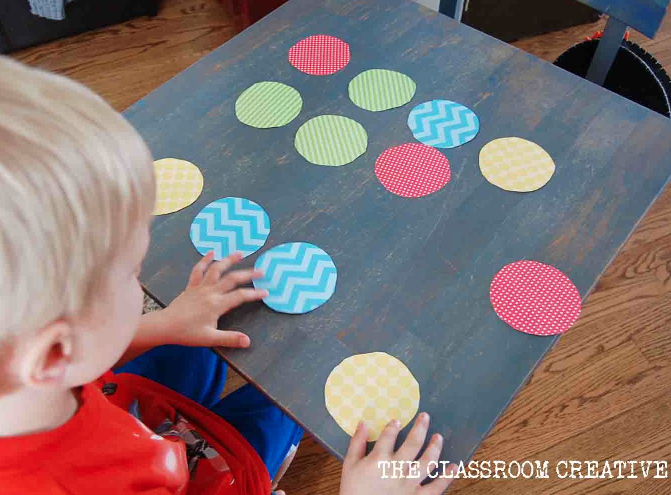 Continue the science exploration of the caterpillar with our Butterfly Life Cycle Activity!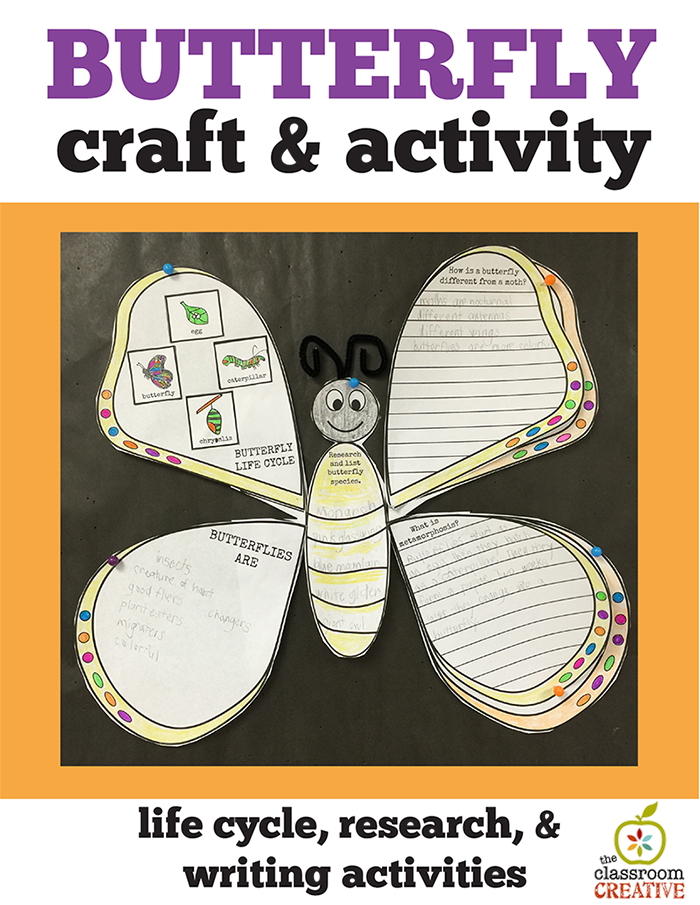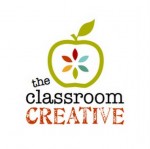 Stay connected with us at The Classroom Creative:

Happy caterpillar crafting!

Karen

Sharing @Tatertoots&Jello
This post may contain affiliate links to Amazon because I have a relationship with her. Whenever I need something, I simply place the item in her cart and she drops it off at  my front door a couple days later. She's the greatest!   I also like to link to our 
TpT shop
. It's filled with tons of innovative ways to help educate young mind. If you have time, please check it out!