Blueprint
Social
.  This post has been compensated as part of a campaign with Blueprint Social and its advertiser. All opinions are 100% mine.
Our summer watermelon week continues with a watermelon tie dye craft. When most people think of tie dye, they think of tee-shirts.  In summer, we all need tote bags, right?   Luckily, I received a box of tie-dye goodies from Tulip to help me along with this project.  Grab your kids, dress for mess, go outside, and Tie Dye Your Summer!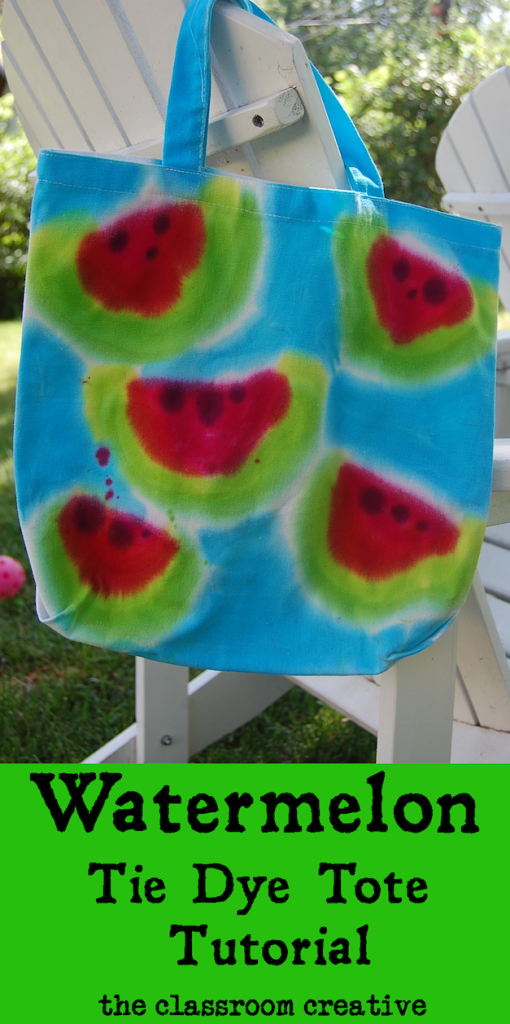 I invited my neighbor Liv to join me in this project.  She loved the Tulip One Step Tie Dye kit and created her very own tote bag. The Tulip kit is incredibly easy to use.  This is a messy activity, so be sure to choose clothes and an area to work that can accomodate the fun.  These dyes are permanent and color-fast, so they won't fade in the wash!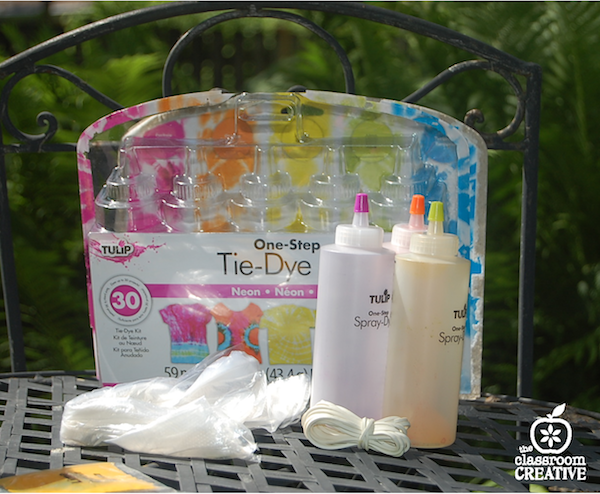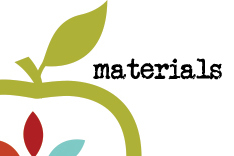 canvas tote
Tulip One Step Tie Dye Kit
pencil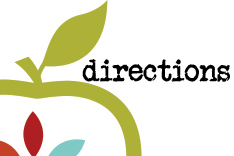 We discussed the shapes of a whole watermelon and a sliced watermelon. We decided to make semi-circles as watermelon slices for the tote.
Next, my lil' partner decided on the tie dye colors for her watermelon slices. We didn't have black for the seeds, but blue worked out just fine.
I filled the bottles with warm water. It was that simple to make the tie dye.
Outside, we practiced semi-circle watermelon shapes on an old tee-shirt before we put them on our tote.
We also squeezed the bottles using different pressures to see what would happen.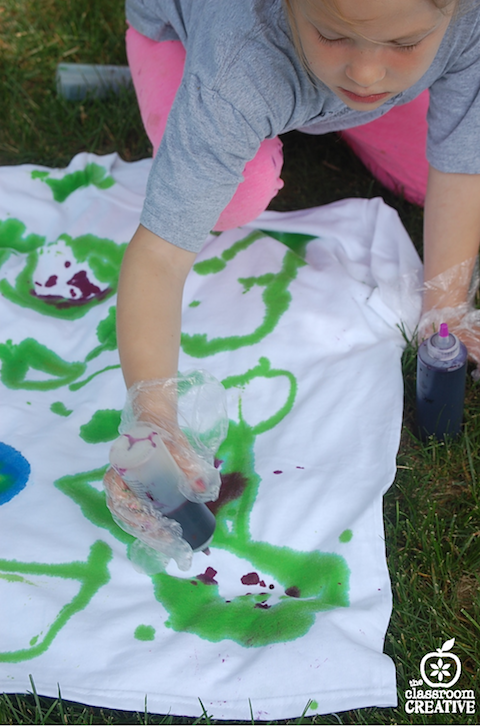 4. Then Liv lightly drew watermelon slices with a pencil on the tote.
    5. After sketching, she squeezed the tie dye bottles directly onto the tote.
    6. I hung the tote to dry. The directions recommend 6-8 hours.
    7. I washed the bag, and as promised: the color remained bold and did not run!
The watermelon tie dye tote is the perfect fashion statement for the summer. The bold colors really stand out. Our totes are already getting a ton of use!
This post is a part of watermelon week.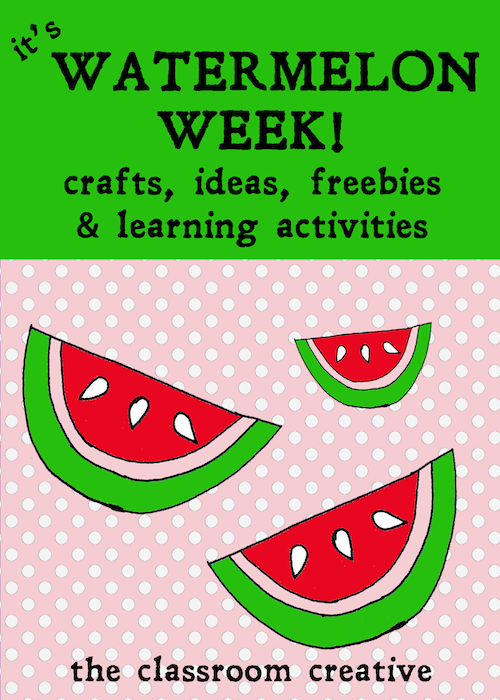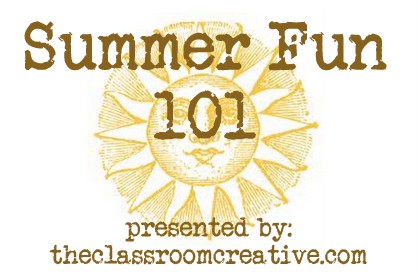 Tulip One-Step Tie-Dye is America's Favorite Tie Dye

and our favorite at The Classroom Creative!

Please check out their social media below:
 Facebook:: Twitter:: Pinterest:: Tulip Tie Dye Blog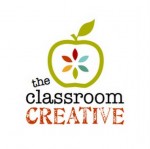 Please check out these other Tulip tie dye project at these other blogs:

 I am a member of the