Absent students require a strong classroom management system in place no matter what grade you teach.  Using absent work folders is critical to stay organized when it comes to students' absences.
Today's freebie is a cover for your absent folders: "While you were out…". After you take attendance, simply place the absent folder on the missing student's desk. Throughout the day as you're passing out papers, slip their worksheets inside the folder.  Make it even easier on yourself, and make it a classroom job for your students!  When a parent comes by to pick up missing assignments, you're all set! It's good to keep about five absent folders for your class, in case of a flu outbreak.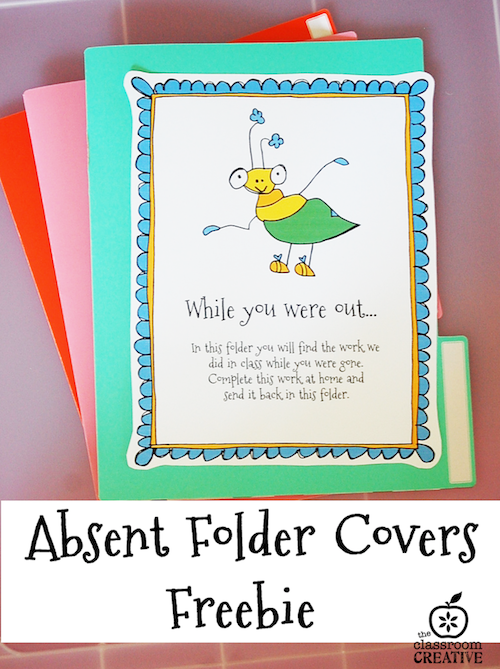 While you were out… absent folder in color

While you were out… absent folder b & w
**As with all of our free printables, these are for personal/classroom use only.
If you feature this post, please link to this post and NOT our PDF file.  This PDF is ONLY to be hosted on this domain.
In need of organization?  (Who isn't, right?)
Check out our other organizational goodies to get your year started off right!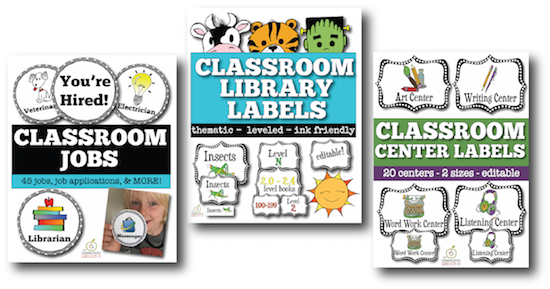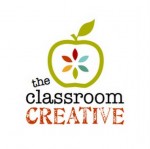 Stay connected with us at The Classroom Creative:

Happy Teaching!

Karen
This post my contain affiliate links to Amazon and links to our TpT shop.
sharing @teachingblogaddict & @Classroomfreebies