The classroom management nightmare of paper begins in just a few weeks. There is a great chance, as a classroom teacher, you are indundated with papers from the office: box tops letters, fundraisers, letters from PTA/LSC, and other announcements.  On top of that, there's all the returned graded work! The paper trail for new teachers (and seasoned) can be overwhelming.  Enter a great classroom paper trail management strategy: the Thursday folder.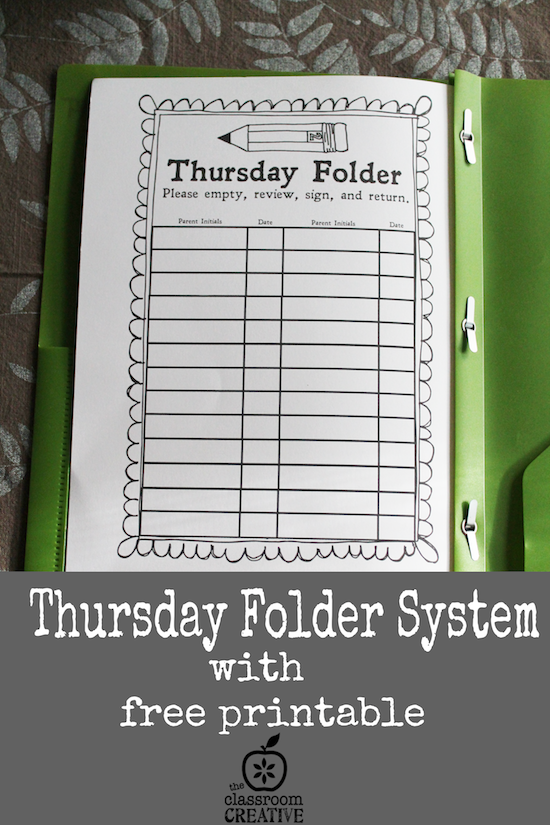 Don't do Friday folders because parents sometimes forget to empty backpacks on Fridays.  If anything, it's more of a headache for you chasing kids down on Monday.  We all know the hot mess of Sunday night and the dreaded Monday morning.  Keep the weekend sacred.
Send all office correspondence and graded papers home once a week on Thursdays.  Yup.  Parents will love you for it, because the afterschool life is so chaotic with sports, lessons, homework, dinner, and bedtime. It's refreshing to deal with school papers only once a week, rather than every day!
Simply emptying the Thursday folders isn't enough for me, I wanted my parents to initial and date it to acknowledge that they actually read the contents of said folder.  So, today, I made a *free* printable to get all your Thursday folders started this school year.
Go stock up on plastic folders in the same color for your class when the folders are dirt cheap.  Don't forget to buy a few extra, as you know you will have those kiddos who lose them.  My Thursday folders were always green or red.  Keeping the same color makes it easy to manage and spot your Thursday folders!
Download the Thursday folder sign off sheet here. **
**As with all of our free printables, these are for personal/classroom use only.
If you feature this post, please link to this post and NOT our PDF file.  This PDF is ONLY to be hosted on this domain.
In need of organization?  (Who isn't, right?)

Check out our other organizational goodies to get your year started off right!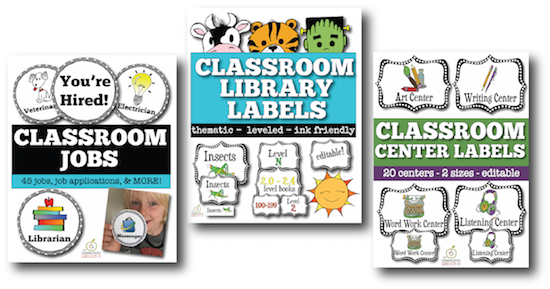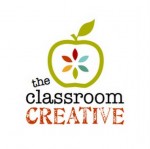 Stay connected with us at The Classroom Creative:

Get ready for back to school!

Nicolette
This post my contain affiliate links to Amazon and links to our TpT shop.
sharing @teachingblogaddict & @Classroomfreebies