Classroom organization begins with strong systems.  Most of us are placed in classrooms with little to no resources to help! I know my first few years in the classroom were incredibly overwhelming. The first school I worked in had terrible storage, so I truly had to improvise making "something from nothing".   I had a wooden variation of the "teacher toolbox" from Ikea (but it didn't have nearly the number of compartments)!  This current teacher toolbox has seriously changed my life.  I never waste time searching for school supplies anymore!
I even made a compartment to hold my beloved washi tape.  I never search for anything anymore.  To say I am smitten would be an understatement!
As the saying goes, "A place for everything, and everything in its place".   Whether you have a classroom of 30, homeschool a few, or have a departmental load of kids in the hundreds, this system will work for you.  No more wasted time and energy searching messy desks!
I made these labels totally customizable! There's 37 different labels that encompass most traditional school supplies, but I also included a powerpoint slide that you can edit as needed.  If you want the fonts to match the one I used in designing these labels, the link to the font is included with the download.
This retro themed set is available in three colors: teal, lime, and red!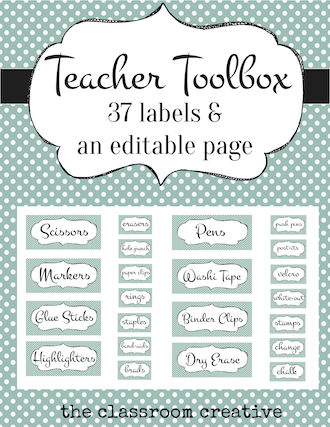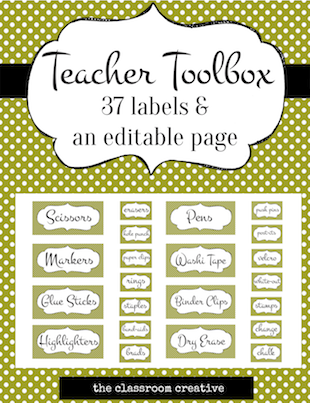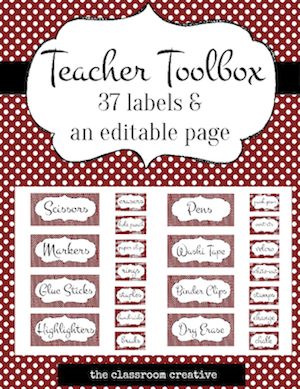 Here's a closer look at the tutorial: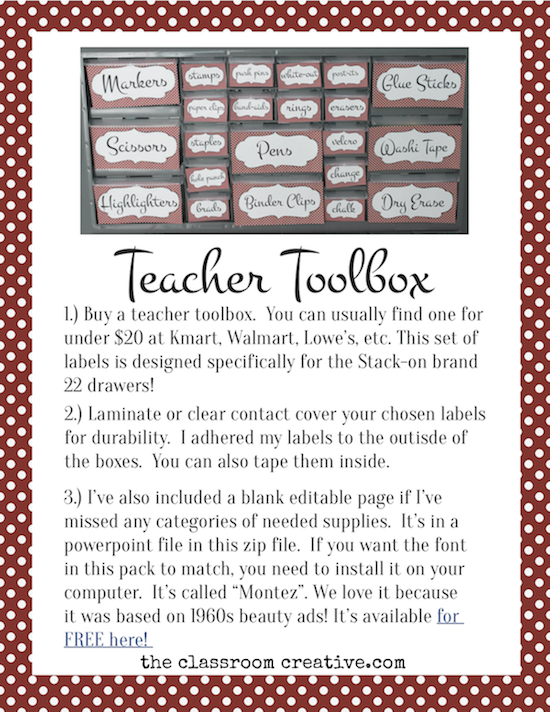 Stay connected with us at The Classroom Creative:

Happy Organizing,

Nicolette
This post my contain affiliate links to Amazon and links to our TpT shop.