My five year old son dreamed up this autumn book challenge, we've now put him on the payroll here at The Classroom Creative. He's obsessed with the "ice bucket challege" videos for ALS, and he's like, "Mom! A Book Challenge! A Fall Book Challenge!"  He wants ALL of your classes and homeschools to read 100 books by December 1st, which is technically the start of the winter season.  He read 8 books yesterday, so I'd say he's off to a great start!  (If you are beyond picture books, make the 100 books "100 chapters" instead!
So, starting September 23rd, (or sooner if you wish) challenge your class or homeschool to read 100 books of their choosing! You can do this by tracking your read-alouds with the free printable log below!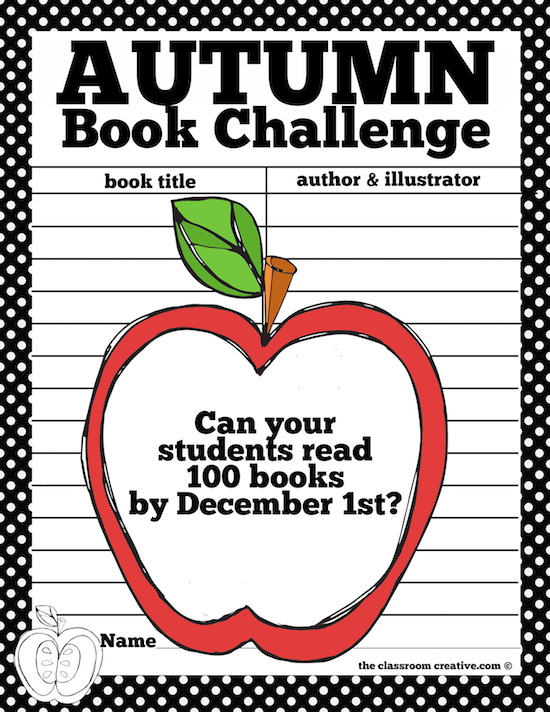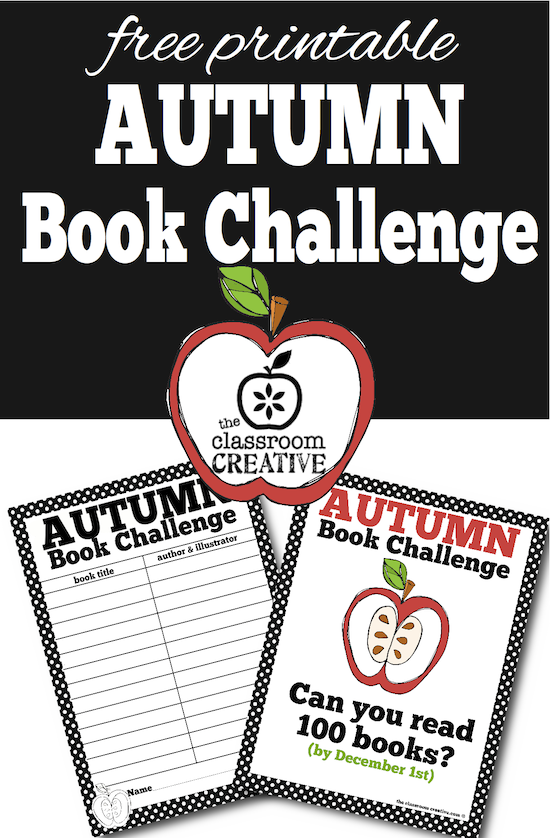 As with all our freebies, this is a personal/classroom use only document.  If you want to feature this, please link to this post AND not the PDF.  This PDF e-book is not to be shared, stored , sold, or hosted ANYWHERE but this site.  This is protected by DMSA copyright law.  Thanks and enjoy!
APPLE RESOURCES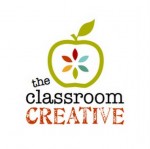 Stay connected with us at The Classroom Creative:

Happy Reading!

Nicolette
This post my contain affiliate links to Amazon and links to our TpT shop.
sharing @TeachingBlogAddict