Need a unique take on a turkey craft for your classes this Thanskgiving? This simple textured turkey craft make for a great Thanksgiving bulletin board display.  Plus, this turkey craft also teaches the element of art: texture!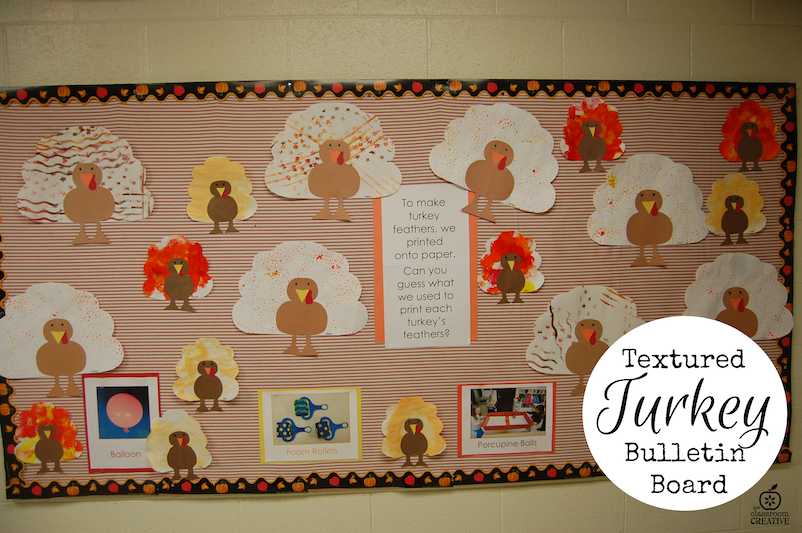 The kids stamped or rolled an item with texture to create feathers for their turkeys. This is a nice textured art lesson for the teacher who does not have an art teacher on staff. The sign on this Thanksgiving bulletin board incorporates a class art critique. It reads, "Can you guess what each student used to create their turkey feathers?" Imagine the discussion responses!
Delicious turkey activities HERE!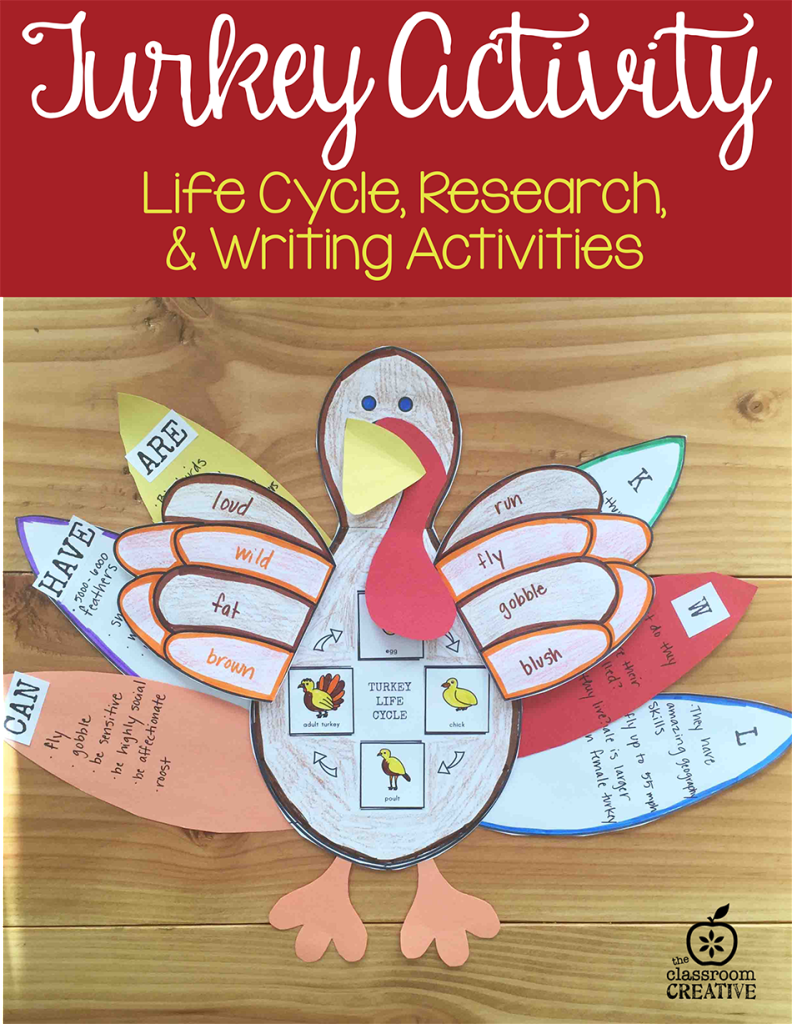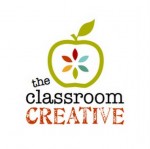 Stay connected with us at The Classroom Creative:

Happy Thanksgiving!

Karen
This post my contain affiliate links to Amazon, links to our TpT shop, TN shop and Etsy shop.