The turkey handprint craft is so common in primary grade classrooms, that it is practically a rite of passage in childhood. We've taken that iconic Thanksgiving craft for kids, and have added an additional educational twist! This turkey counting by 5s activity comes straight from my homeschool last week, and was a great hands-on introduction to counting by 5s with object correspondence!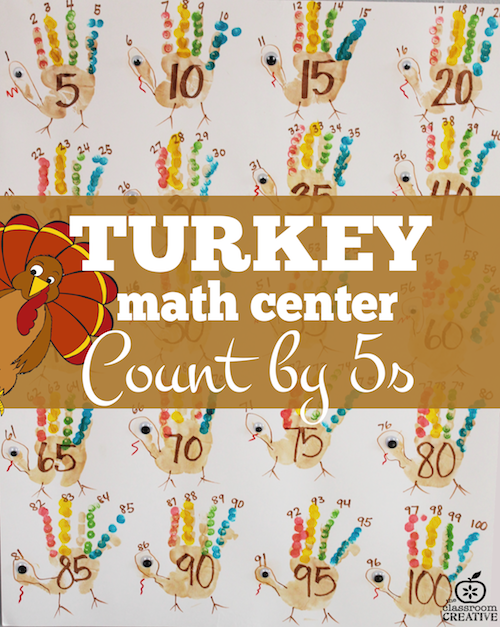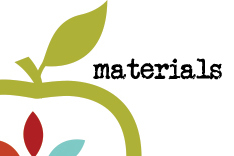 large white poster board
washable brown paint
paint brush
gluesticks
20 googly eyes
dab markers in four different colors
red marker
brown marker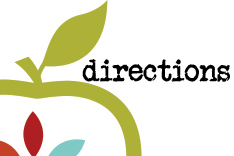 Stamp 20 handprints on a large white poster board.  5 rows of 4 fits well as I have shown above.
After the handprints dry, dab on the feathers with dab markers* on the four "feather" fingers.
Apply googly eyes with a gluestick above the thumb area on each of the 20 turkeys.
Draw feet, waddle, and head shape if you wish.
As a large group activity, count by 5s and write the numbers (1-100) above each finger. Be sure to emphasize why 5 is written on the body, because it equals the number of fingers on each turkey handprint.  Then write the 5s on the body of the turkey. The children should really understand that skip counting by 5s is a faster way to count to 100, than by counting by 1s.
**If you do not have dab markers, you could use the students' fingers dipped in paint, cotton swabs, or the top of a pencil eraser for the same effect.
For even more counting practice,

check out our Counting Turkeys reader!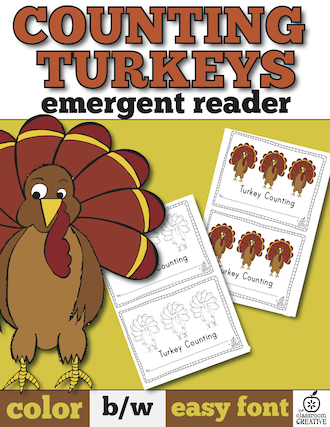 Which is also apart of this amazing Thanksgiving emergent reader bundle!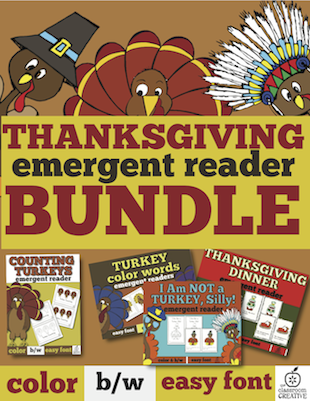 We have a packet full of skip counting activities  HERE !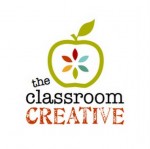 Stay connected with us at The Classroom Creative:

Happy Thanksgiving!

Nicolette
Sharing @Tatertots and Jello
This post my contain affiliate links to Amazon, links to our TpT shop, TN shop and Etsy shop.