Poems, rhymes, and songs are a must-have for all primary grade classrooms and homeschools who need to work on reading fluency.   Practicing rate, intonation, and expression with short poems give all students a chance to shine without the cumbersome weight of long passages!  It is perfect for struggling readers and also great work for those students who need a boost of expression practice with their reading-aloud.
I know in my years teaching- reading with expression was tough for even my highest readers!  Those boring robot voices often plagued even my brightest kids! Being a great reader is far more than strong decoding skills, it's the energy and fun we bring to texts.  As teachers, we need to be sure to MODEL these skills in our daily read-alouds.
I used poems weekly in my first and second grade classrooms.  As a homeschooler now, I see how much these short works have changed my kindergarten age son from new reader to a reader who mimics the coveted "expression and intonation" all teachers desire in their students' fluency!
Enjoy this new and short end of winter poem!  It's loaded with common sight words, totaling 15, and plenty of opportunities to play with expression.  The only word in the text that isn't a sight word is WINTER!
15 Sight words covered: go, away, we, are, of, being, inside, all, day, want, to, run, outside, and, play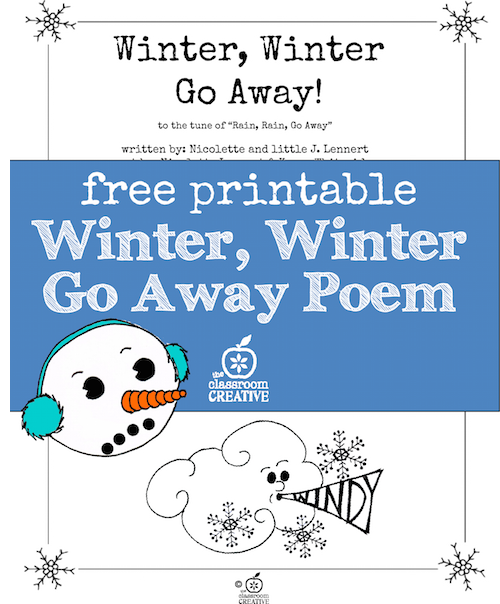 Download this free resource: winter go away poem freebie
As with all of our freebies, please note that this is a personal/classroom use resource. It may not be hosted on other web pages.  If you feature or pin this, please link to this page and NOT the pdf file.  All art and wording is copyrighted.
If you are sick of winter, stop by our shop and get ready for spring!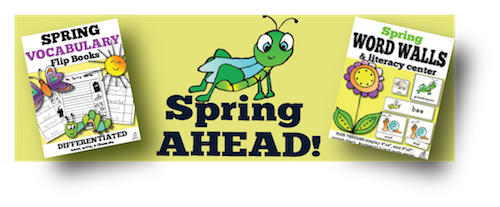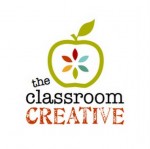 Stay connected with us at The Classroom Creative:

Happy fluency practicing!

Nicolette
This post may contain affiliate links to Amazon, links to our TpT shop, TN shop and Etsy shop.