PledgeCents
.  We received compensation for this post, but we truly believe in the mission of this company, because they have the best interest of teachers and students at heart.  We hope you take a moment to learn how easy it is to crowdfund for your own classrooms and schools!    
My first year teaching here in Chicago, I made a paltry salary: $19,600 to be exact.  After I was hired for a first grade position, I was given a mere $100 for supplies to last the ENTIRE year.  That $100 didn't even make a dent in my first trip to the teacher's store! Over the course of that school year,  I spent nearly $2,000 out of pocket that year building my classroom library  and purchasing games, bulletin board borders, anchor charts, classroom rugs, construction paper, stickers, and everything else that my school didn't supply.  I'm lucky that I didn't have to buy light bulbs and desks!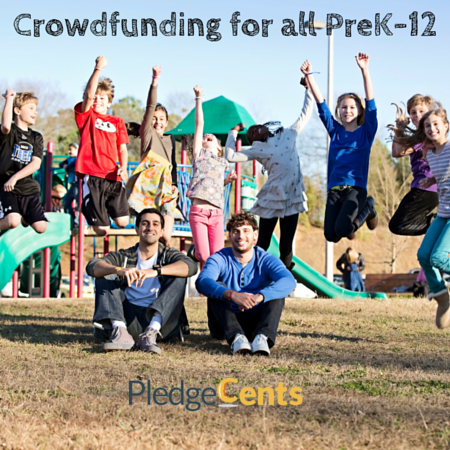 The mission of PledgeCents began, when founders Andyshea and Ricky discovered that public school teachers spend nearly 1.6 billion dollars of THEIR OWN MONEY on their classrooms. It's a #teachertruth, right?  Too bad we all can't invoice our school districts for what we all spend extra on our classrooms. Enter PledgeCents.
PledgeCents takes crowdfunding into the educational realm and gives it a heart of gold: the money raised, whether it meets the teacher's goal or not, goes directly into classrooms for books, supplies, and other necessities.  Pledgecents does take a minisicule percentage for processing and operating costs, but around 90% goes directly back to the teacher who created the campaign.  I'd be a few thousand dollars richer if PledgeCents would have been around back in the early 2000s when I began my teaching career!
PledgeCents gives teachers a secure place to state their wishes for their classrooms.  PledgeCents helps to harness the power of social media to make that funding happen.
With back to school around the corner, PledgeCents is hosting a fun contest that you can read more about here.
So take your classroom dreams and wishlists, figure out the budget of what you need to make that happen, and check out how easy it is to start crowdfunding for your classrooms on PledgeCents.
Happy Crowdfunding!

Nicolette and Karen

Check out: PlegdeCents Back to School Contest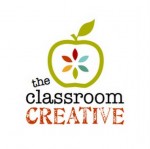 This post is written on behalf of