With our unseasonable weather, we seized the moment and headed outside to enjoy a Christmas Scavenger Hunt! Beware Christmas Scavenger Hunts come with contagious amounts of excitement that you might catch! The perfect amount of excitement for preschoolers, kindergarteners, first graders, second graders, and third graders because these scavenger hunts are differentiated.
I printed out the scavenger hunt with less images for my younger child and more images for my older child. Then I clipped them to clipboards and we headed outside late in the afternoon. I wanted it to be dark by the time we got home so all the houses would be lit up. We walked, but mostly ran, from house to house checking off many of the Christmas images. My children's excitement for Christmas is insatiable, it's hard not to feel the same way!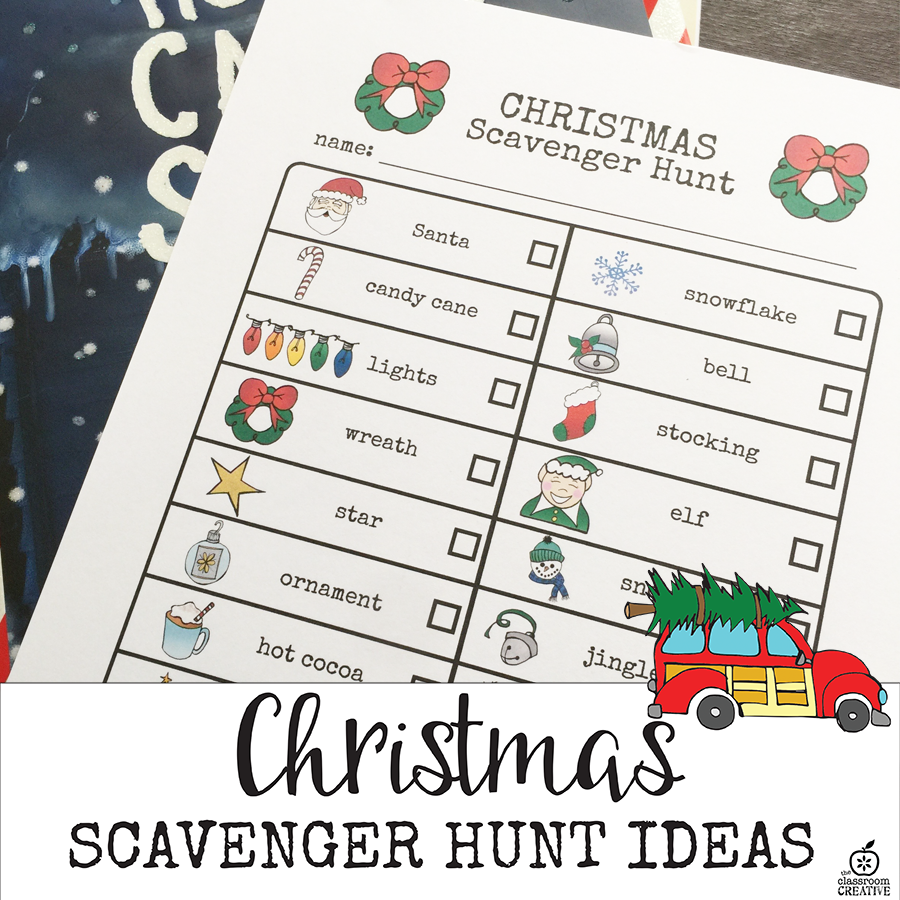 Tips and Ideas for using our scavenger hunts in the classroom:
Load the literacy center with Christmas books. Laminate the scavenger hunt and have the kids search the books for images as a fun literacy center activity.
Grab our Christmas Word Wall Cards and create an I Spy scavenger hunt.
Have the kids grab a clipboard and hunt the school halls and bulletin boards.
Use it as a fun activity at your Christmas school party.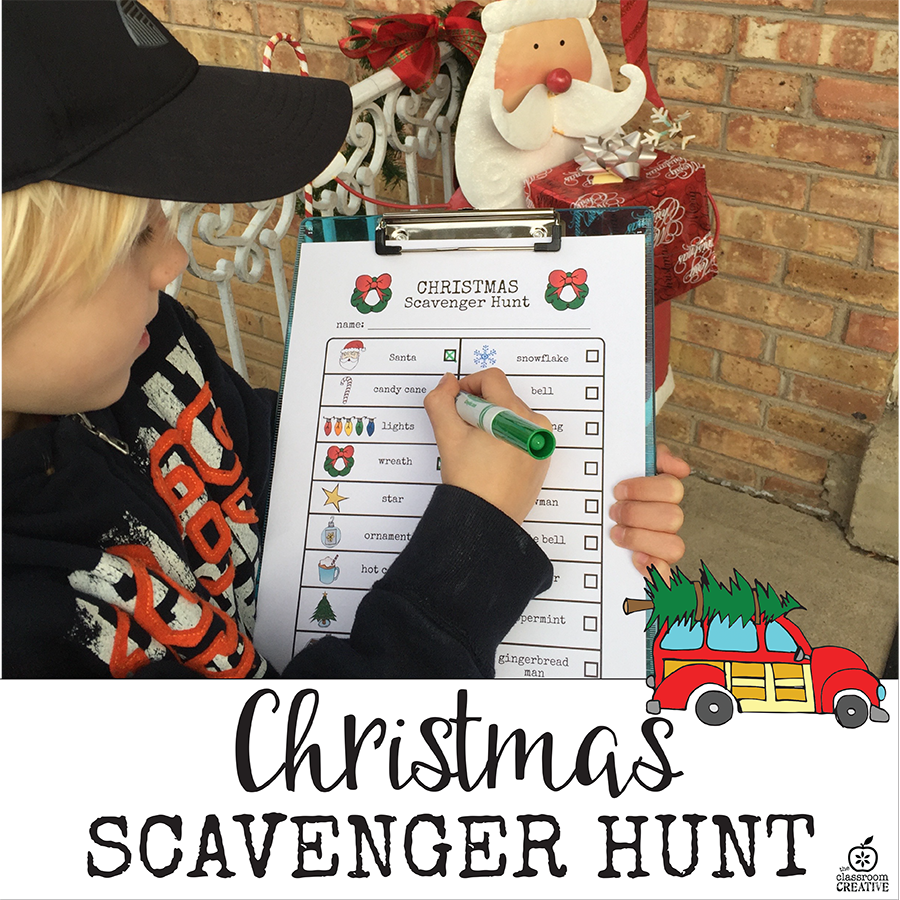 Tips and Ideas for using our scavenger hunts at home:
Head outside for a walk and hunt around the neighborhood for the images. You're moving and the kids can get some fresh air!
Hop in the car! In the bitter cold past years, I have put the whole family in the car, with clipboards in hand and hunted for Christmas decorations.  It's always fun hearing them say, "I see a snowman, reindeer, Santa Claus, etc…"
Use it at home on Christmas Day or part of your Christmas party festivities.
We have got you covered for the WHOLE YEAR with our Scavenger Hunt Pack available HERE! And it's the perfect reason to have lots of scavenger hunt fun!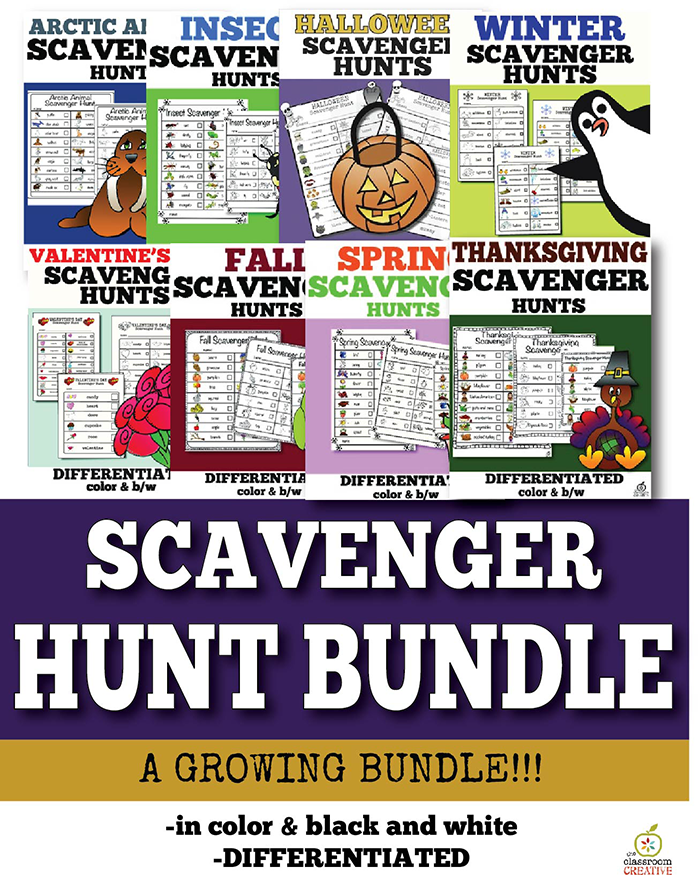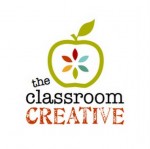 Stay connected with us at The Classroom Creative:
Merry Christmas and happy hunting!
Karen
Sharing @TBA
This post may contain affiliate links to Amazon, links to our TpT shop, TN shop and Etsy shop.