Hello! Back to school is here and it's time for many of us to begin setting up our classrooms. I know classroom library set-up for me takes an enormous amount of time.  Between leveling books, sorting themes, and checking the condition of books year to year, classroom libraries are the heart and soul of every classroom and homeschool.
Finally, I've declared summer over, and we've slowly begun our descent into the 2016-2017 school year.  Setting up my library for the upcoming school year is always my first back-to-school task.  I have a wide variety of readers this year: some are prereaders and some kids are well into chapter books, so my current library reflect that width of levels.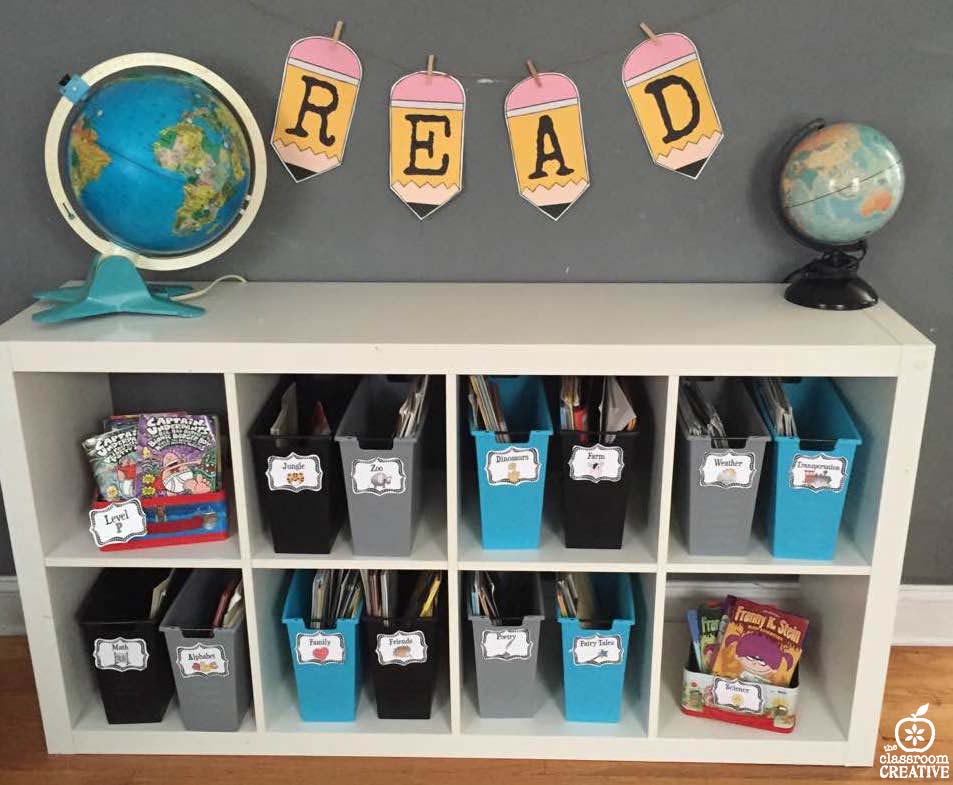 I scored some perfect bins from Big Lots, and coupled them with some of my vintage suitcases and lunchboxes.  Having vintage storage pieces adds more visual interest and texture, rather than just having a sea of plastic bins.  I also wanted mostly neutral colored bins with a small pop of color.  I take the Montessori philosophy into consideration: subtle color is easier on the eyes.
Our READ pencil banner adds a fun pop of color to the library.  The art teachers in me loves to pair warm and cool colors.  You can spell any word you can dream up with our Pencil Bunting Mega Pack.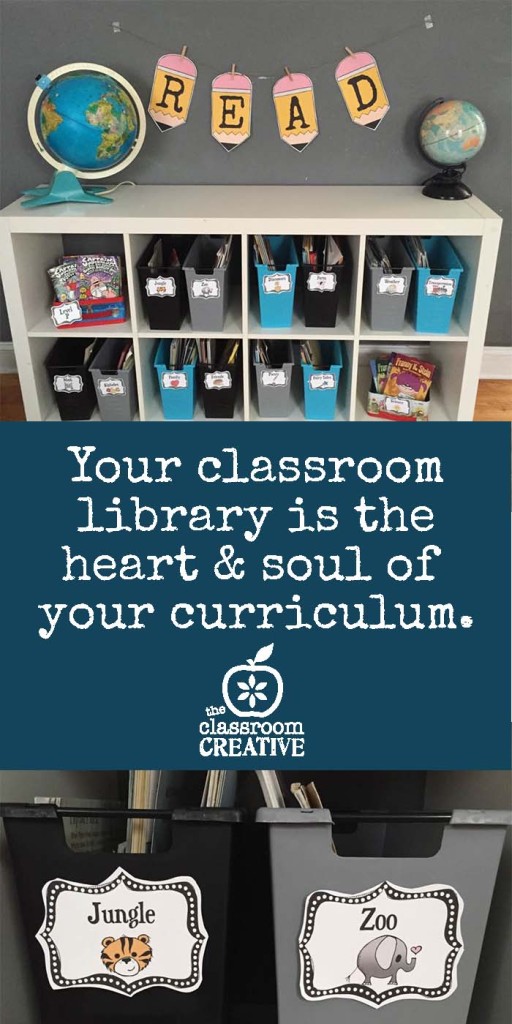 My chapter book readers LOVE this vintage suitcase filled with a variety of favorites.  Like many educators, my space is small and I had to be creative with what I have.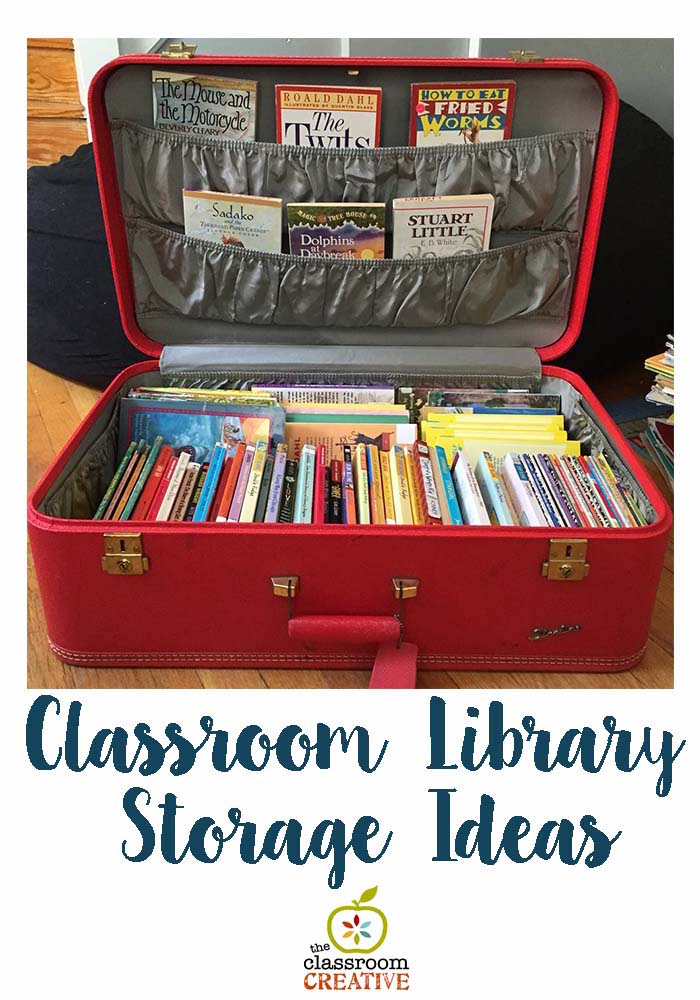 Once my kids get addicted to a series of chapter books, I add them to smaller vintage lunchboxes.  I love that they are portable and durable.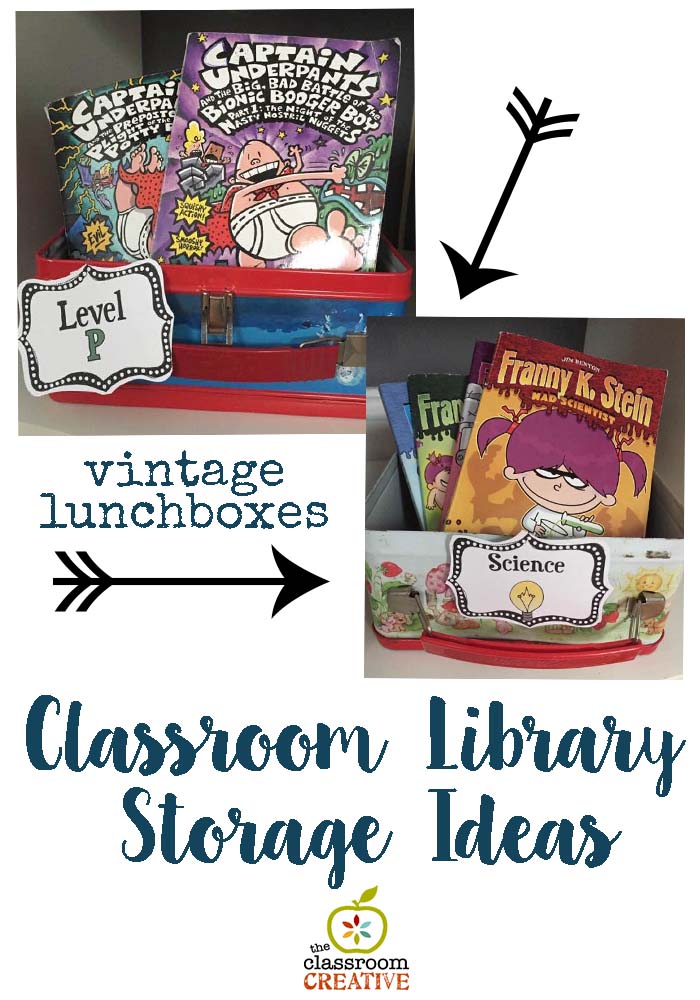 My Game Plan for this School Year:
I also plan to rotate my thematic libraries more often, and be far more minimal in what I keep out for my students. Sometimes classroom libraries are excessive, and after Marie Kondoing my whole life, I want to be more mindful of excess and clutter-that even pertains to books.  Sometimes less is more!
 I do not usually have baskets of leveled books in my classroom libraries, I typically reserve leveled readers for guided reading only.   I want my students to self-select books that interest them, even if they are at their mastery or frustration levels. Readers are grown on what they CHOOSE to read, not what is forced by a prescribed level.
I also plan to "sprinkle" mini-libraries in interesting containers across our learning environment.  Seasonal books go in seasonal containers. The Halloween Cauldron and Santa Belly containers below are great examples!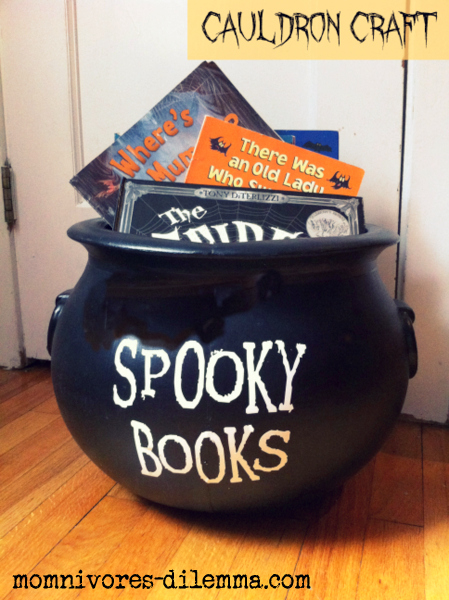 (photo credit with permission from momnivores-dilemma.com)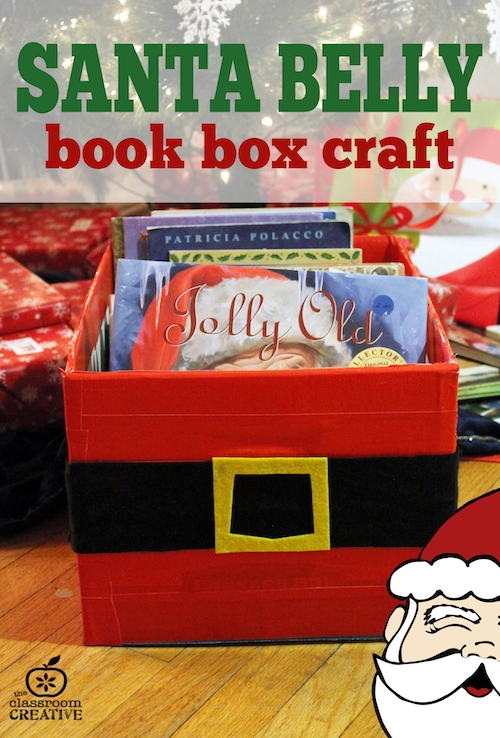 Using our extensive library label system, if you teach K-2, will speed up the process of setting up your classroom library.  If you lose a label, or a student destroys it (true story) then, simply reprint.  This set will be yours until you retire from teaching.  We update it with new ideas often, and are open to suggestions!
Currently the pack is LOADED with thematic labels, leveled library systems, and small book labels (Avery).  We've even included an editable template so you can further customize this system for your own needs.  We also give you a link to the font we used so everything matches!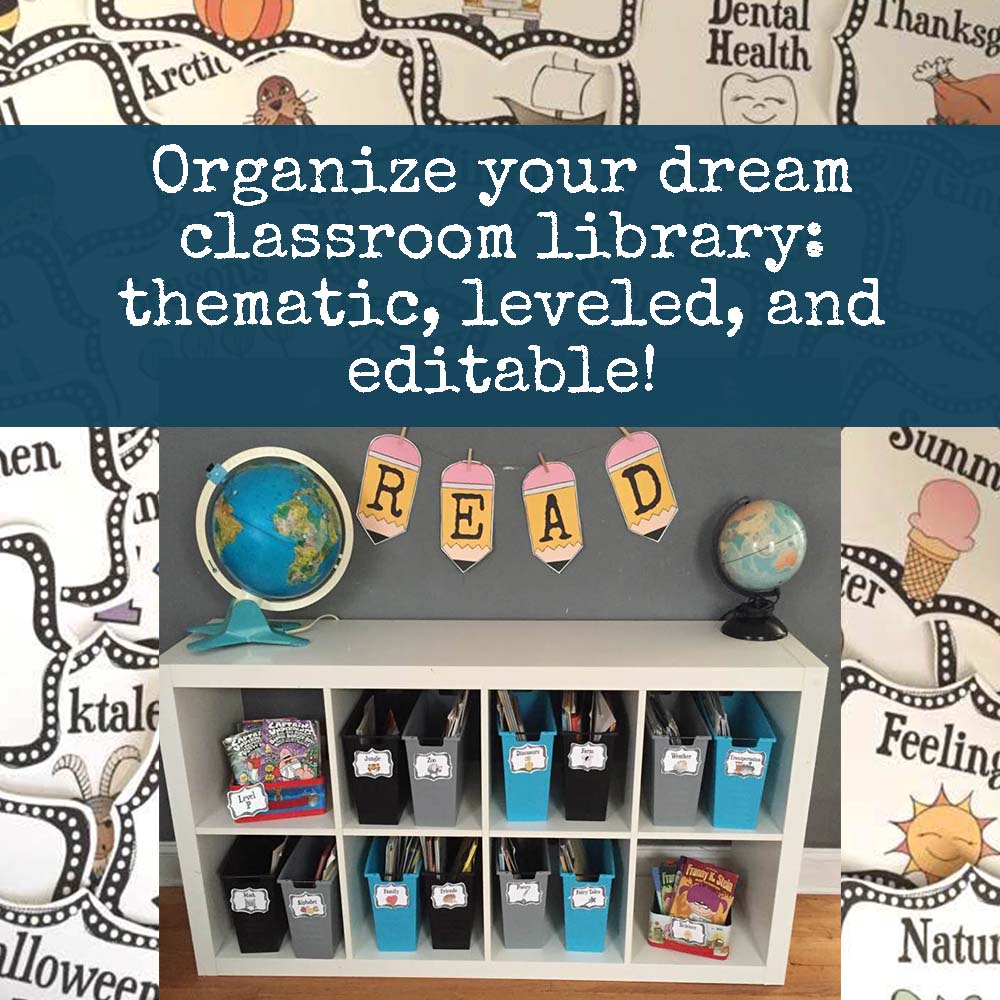 Pencil Bunting of READ sign available HERE (sold separately)
Classroom Library Labels Mega Pack HERE.
Globes and lunchboxes are from local Chicago antique stores.
Gray, Blue, and Black Bins are from Big Lots
Bookcase is Ikea's now retired Expedit (find on Craigslist)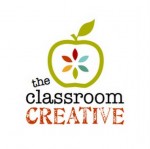 Stay connected with us at The Classroom Creative:

Make the classroom library of your dreams!

Nicolette