If you own our clever Gingerbread Man Activity (Life Cycle and Writing) pack from our Teachers Pay Teachers store, you are in for a sweet upgrade!  We've added more than 35 pages of activities to help your literacy units this December.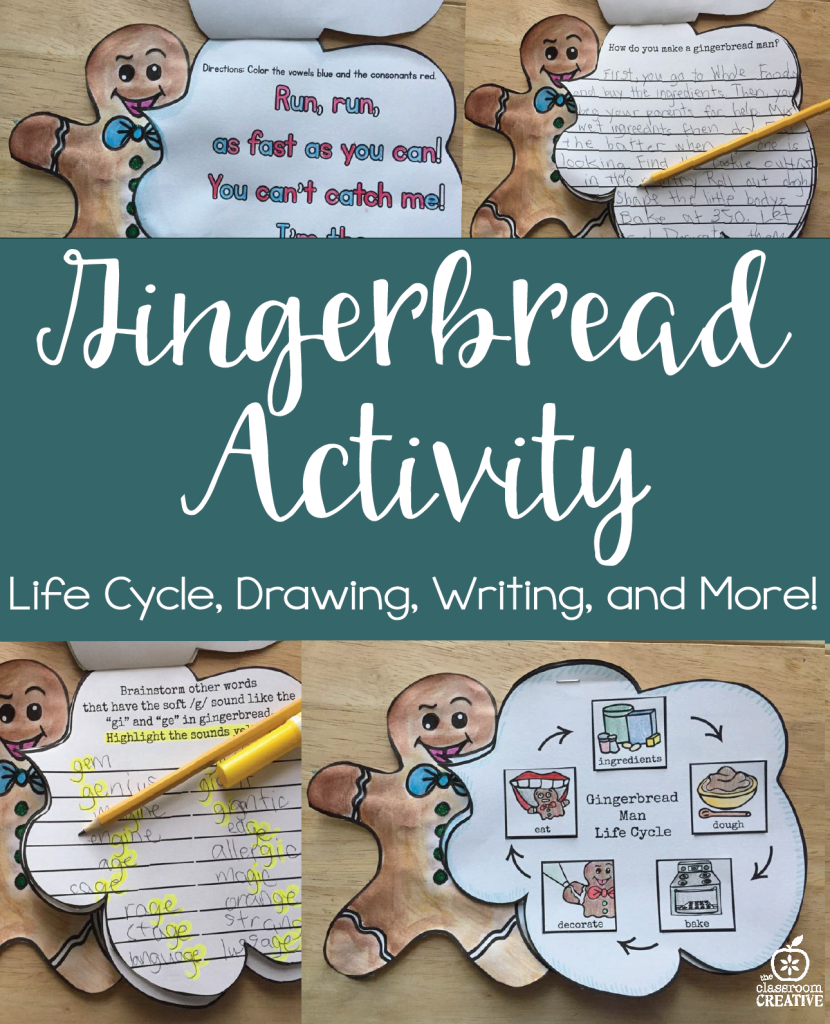 This interactive and flippable Gingerbread Activity now includes:
a labeling activity (differentiated for non-writers with a cut/paste option and writing option for new writers)
a cut and paste life cycle (great for sequencing)
how to writing prompt
differentiated connections to gingerbread literature (drawing prompts for non-writers and writing prompts for writers)
brainstorm prompts to connect rhyme and phonemic awareness (rhyming words common to gingerbread texts and the soft /g/ sound)
adjective and verb activities
a consonant vowel Montessori activity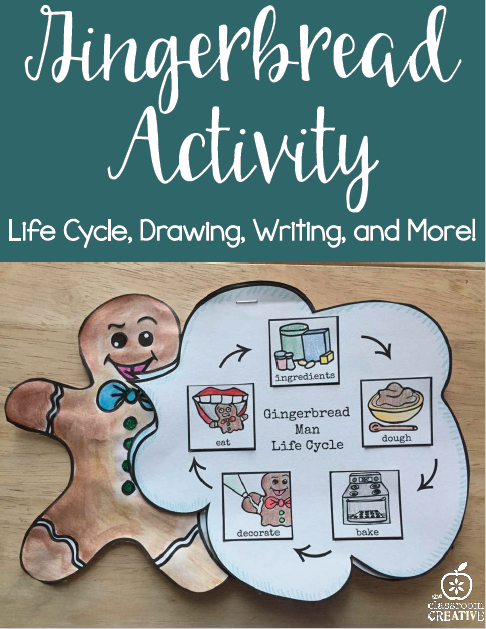 We hope this helps to inspire your gingerbread units this winter!

Stay connected with us at The Classroom Creative:
Happy December!
Nicolette