Hello, everyone!
Saturday was the first day of fall. To celebrate, I made a printable for all of your classes and homeschools!  My sons and I sing this fall song every morning as part of our morning routine.
I've uploaded this to 4shared, so stop by and print it out if you wish.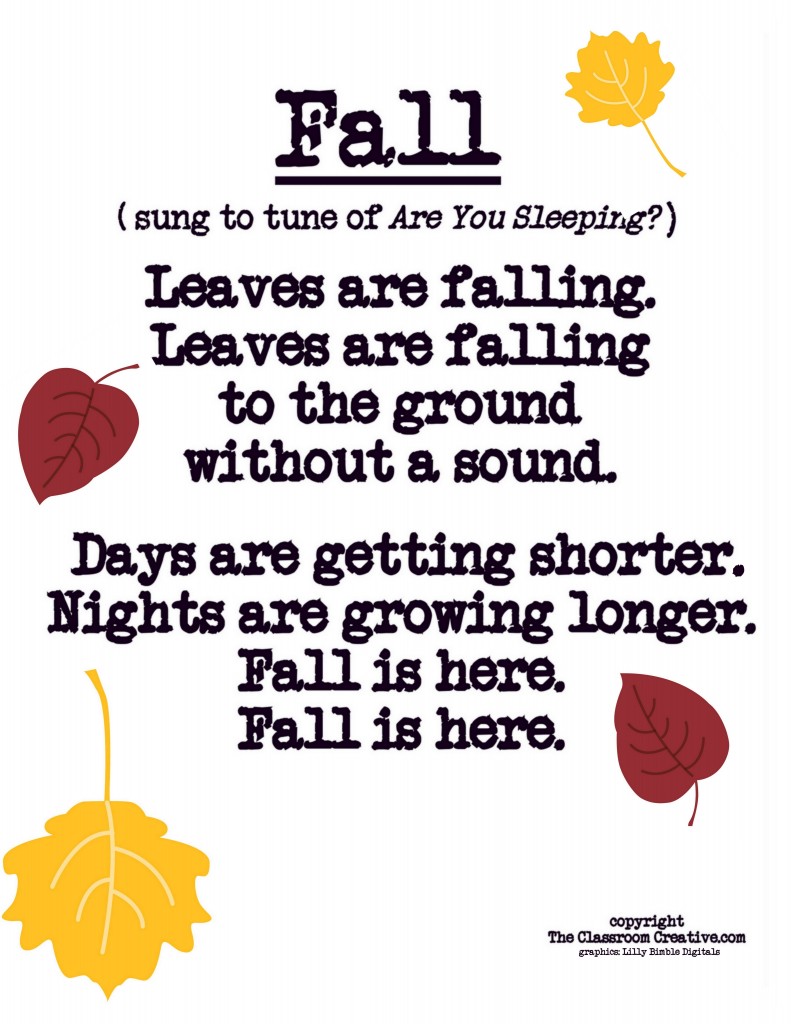 Love this free poem? It has now been reillustrated and updated.  There's also nine other poem for autumn in our Autumn Poem Unit.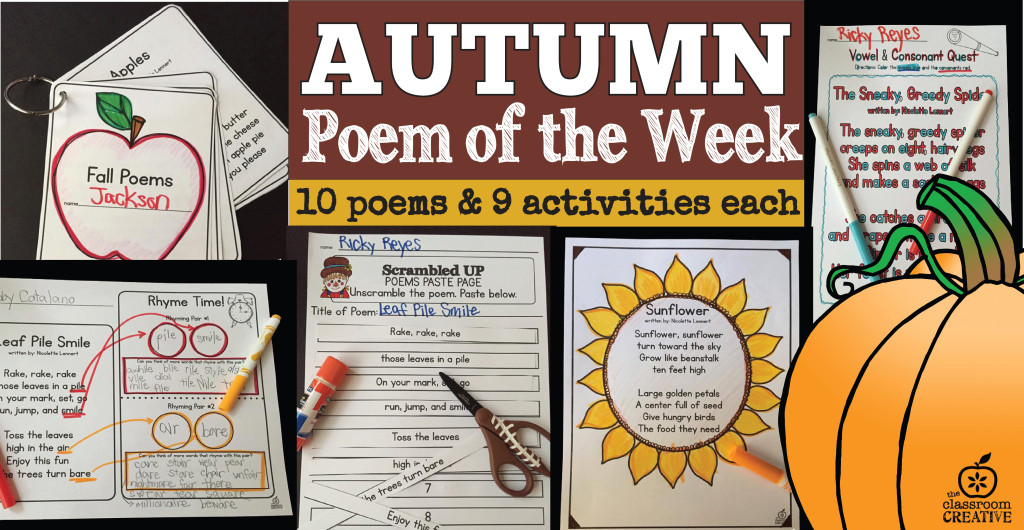 Don't worry we have you covered for the entire year! Take a peak at our Poem of the Week Bundle HERE!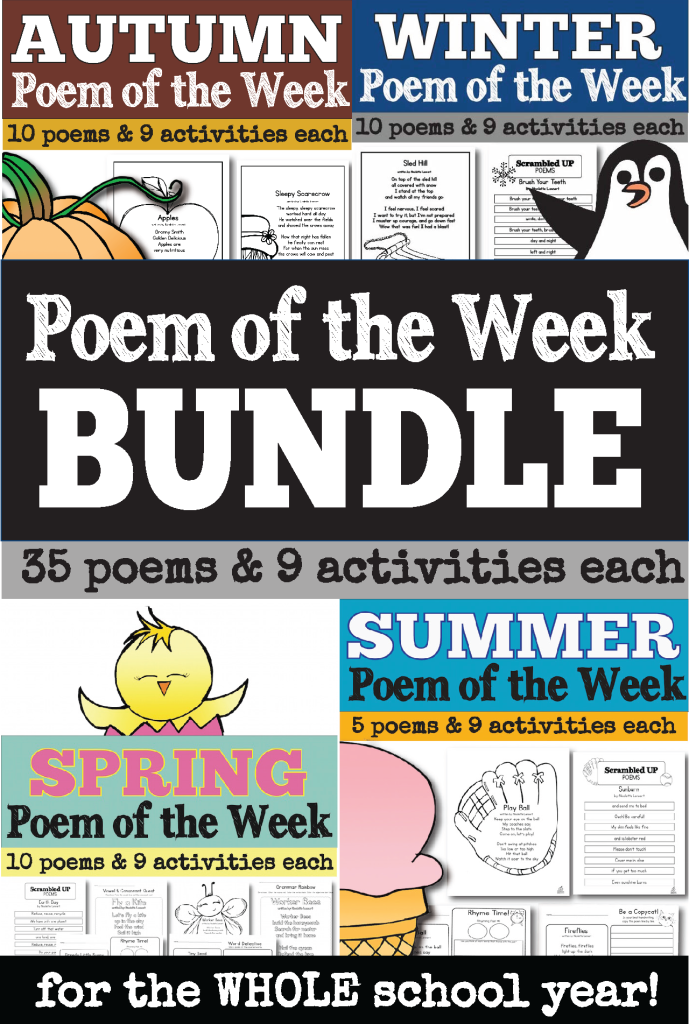 ***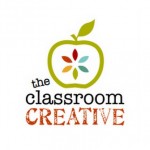 Stay in touch for the latest ideas!

Happy fall,

Nicolette