Hello, teachers and families of preschoolers!  Welcome to the end of the rainbow for St. Patrick's Day ideas for your little ones.
Because the range of abilities and ages within the preschool range vary greatly, we tried to find ideas that fit with the youngest of 3s and the oldest of ready-for-kindergarten 4s.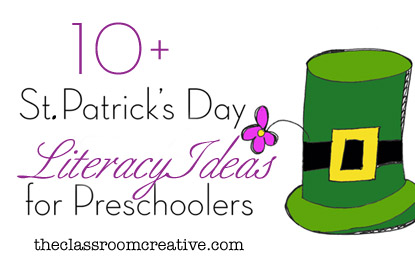 St. Patrick's Day Emergent Reader: Leprechaun Emotions & Feelings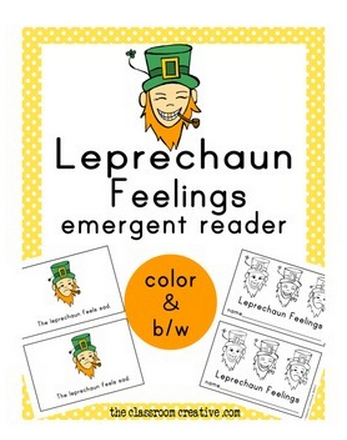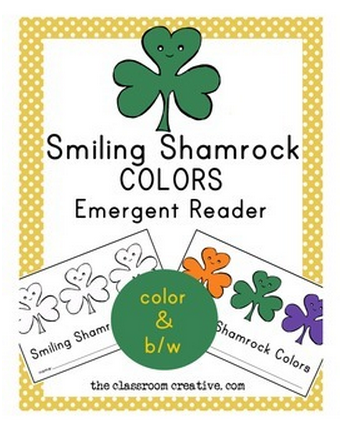 Alphabet St. Patrick's Serpent from Kid Care Day Care and Preschool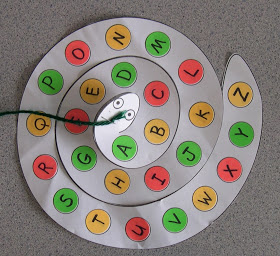 Our St. Patrick's Day flipbook and word walls/literacy center

are perfect for visual learners!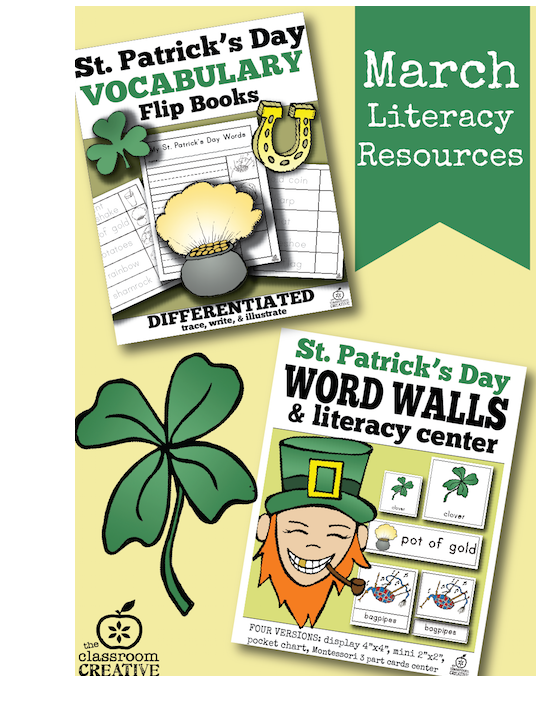 Syllable Activity from PreKPage via TpT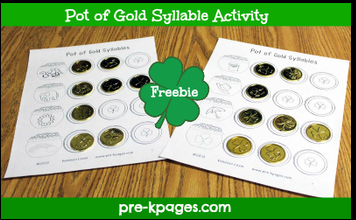 Sight Word Match from A Bohememian Education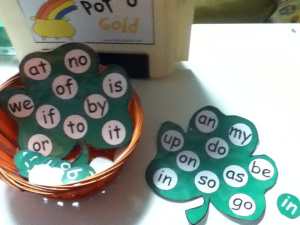 L is for Lucky Packet from Pixie Chick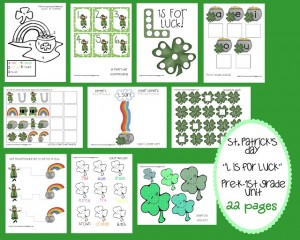 Rainbow Books via Share & Remember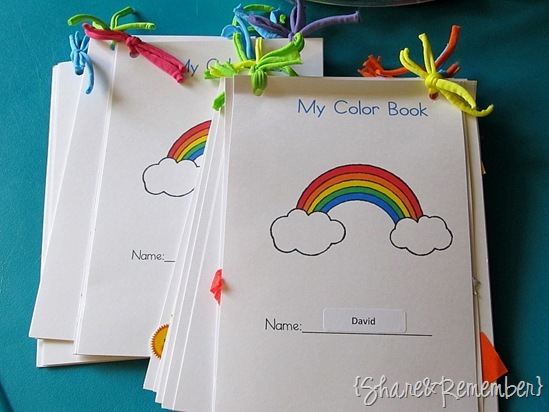 FREEBIE Printable Song via Yours Truly: The Classroom Creative
{freebie will not be watermarked}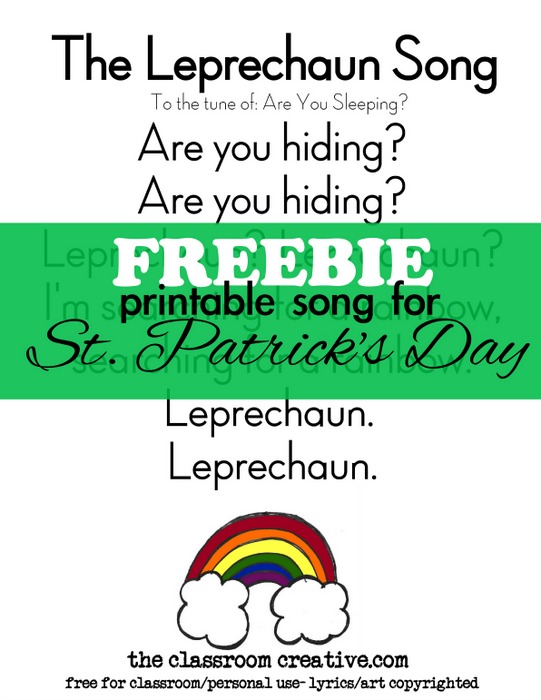 Miniature Leprechaun Letters via Slow Family Online

{How much would your 3 and 4 year old LOVE these?}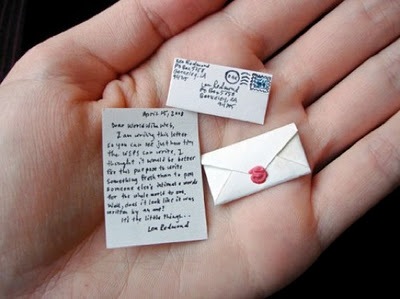 G is for Green Mommy School Packet FREEBIE via Oopsey Daisy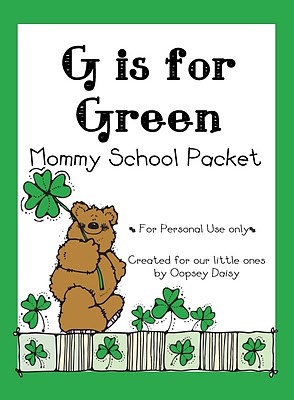 Alphabet Match Tray via The Princess and the Tot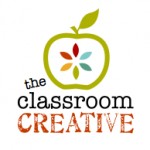 As luck would have it, there's more St. Patty's Day fun…

Now that you've fallen in love with us- stay connected with us.

Have a great idea and want to share it? Whether you have a blog or not, we'd love for you to submit an idea here!

Happy St. Patty's Day!

Karen