Let's be honest: without classroom jobs for students our classrooms wouldn't run! When I taught both elementary and high school art, you better believe my students had classroom jobs! Art is a messy subject to teach.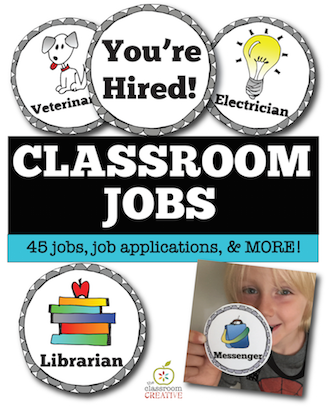 Having a good roster of classroom jobs keeps your classroom clean, organized, and running smoothly. More importantly, students develop confidence, independence, and a knowledge base of actual jobs in the world.
My students switched jobs often.   With this in mind I have created a classroom job board including a job application and checks. To make their jobs more official, have your students fill out the job application forms. Before switching out the jobs, have the accountant write out checks to each student as payment for a job well done.
I hung my classroom job board with ribbon along side my chalkboard and clipped my students' names on with clothespins. You can laminate or "faux laminate" yours. Check out this POST on how to laminate for less. I hope this helps with your classroom management!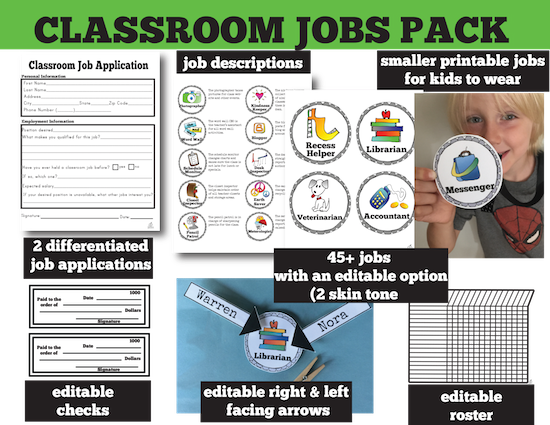 Included in the classroom jobs pack:
Accountant
Veterinarian
Recess Helper
Paper Distributor
Librarian
Electrician
Mail Carrier
Computer Monitor
Gardener
Clean Up Crew
Lunch Helper
Calender Caption
Fire Chief
Pencil Patrol
Meteorologist
Door Holder
Line Leader
Caboose
Station Inspector
Messeger
Supply Manager
Yoga Master, boy/girl version available
Teacher Helper, boy/girl version available
Board Eraser
You can find the Classroom Jobs Packet at our TpT store

or @ our TN shop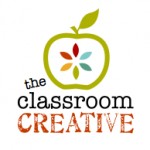 If you like what you see here, we have more back to school products:

Now that you've fallen in love with us- stay connected with us.

Have a great idea and want to share it? Whether you have a blog or not, we'd love for you to submit an idea here!

Have a great school year!

Karen