Birthdays are important to celebrate, especially with young children. Taking time to acknowledge students' birthdays makes them feel valued. Our classroom birthday pack embraces just that important part of childhood!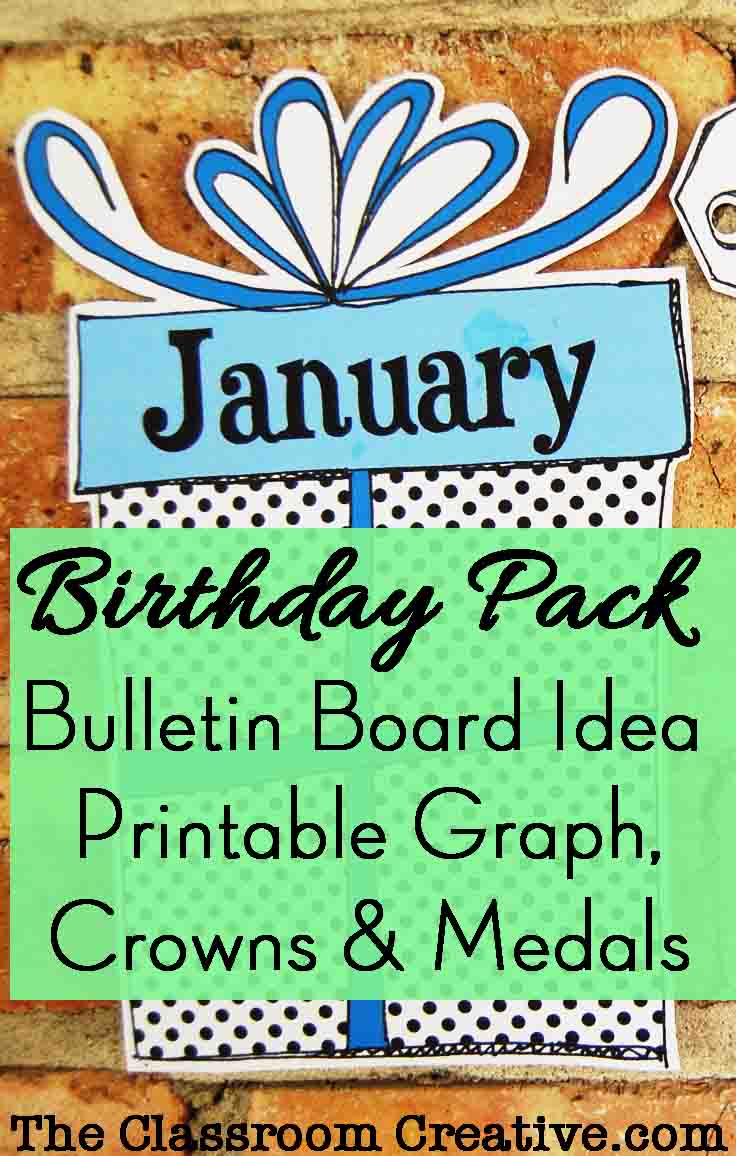 This birthday pack includes three components: a display for your birthday bulletin board or birthday door decorations, a birthday graph, AND two types of wearables for your students!
This pack includes:
gifts, in different colors for each month, in two different sizes
gift name tags
two crowns
a wearable cupcake necklace (plain or with ages 4,5,6,7 & 8)
a birthday graph.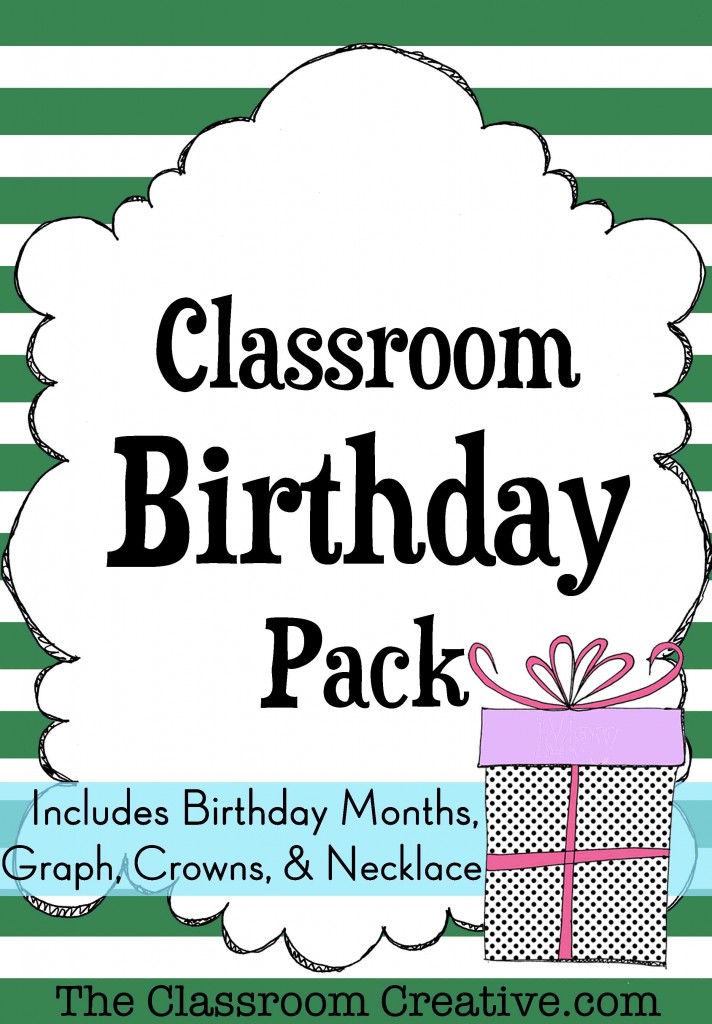 This pack is available at our TpT shop
Or, if you just need the bulletin boards: we also have our Birthday Bulletin Board Display Kit in our TpT shop.
Also available is the birthday graph, the crowns, and cupcake birthday necklace in our TpT shop.
Our free birthday graph is available here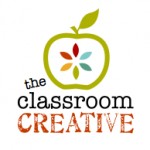 Now that you've fallen in love with us- stay connected with us:

Happy Birthday to your class,

Karen