Sight words: love em' or hate em'- all new readers need to master them.  It's crucial for parents and teachers to present sight words in a fun-loving way.  With the advent of teaching blogs, Pinterest and this very website, there's no shortage of ideas to teach our little ones the most challenging aspect of sight words: you cannot sound most of them out!
Sure, some you can decode, but the majority of sight words are phonemic rule-breakers, so it's hard for our youngest readers to get that these words fall in those "gray" areas.  One a student masters all 220 Dolch sight words, they are on the road to strong reading and great fluency!
Without these 220 Dolch words in their toolbox, students will struggle.
In the spirit of "playing with your words", we spent a good portion of the past month designing these for you.  These mustache sight words are kid-approved, and will have your kids laughing and learning all their needed sight words.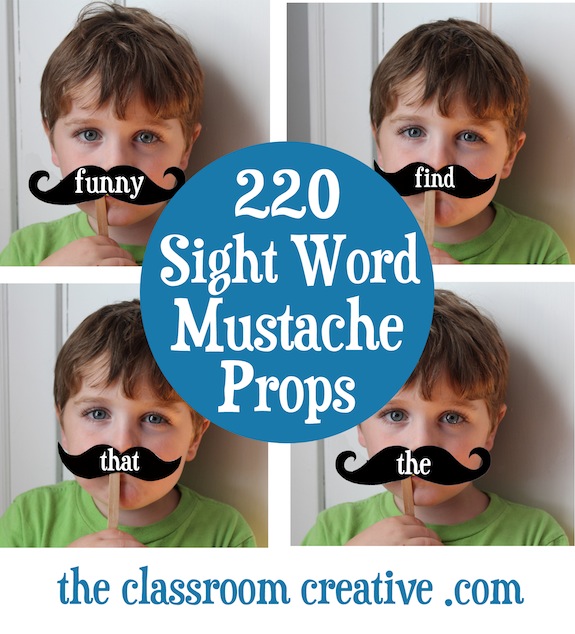 Here's some ideas for use directly from our pack at TpT: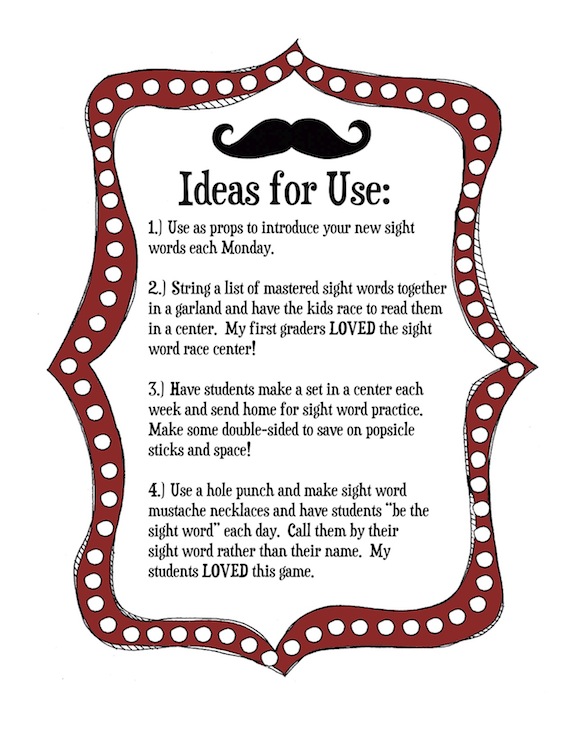 Stop by TpT to grab your copy of all the sight words you'll need for Kindergarten-2nd Grade!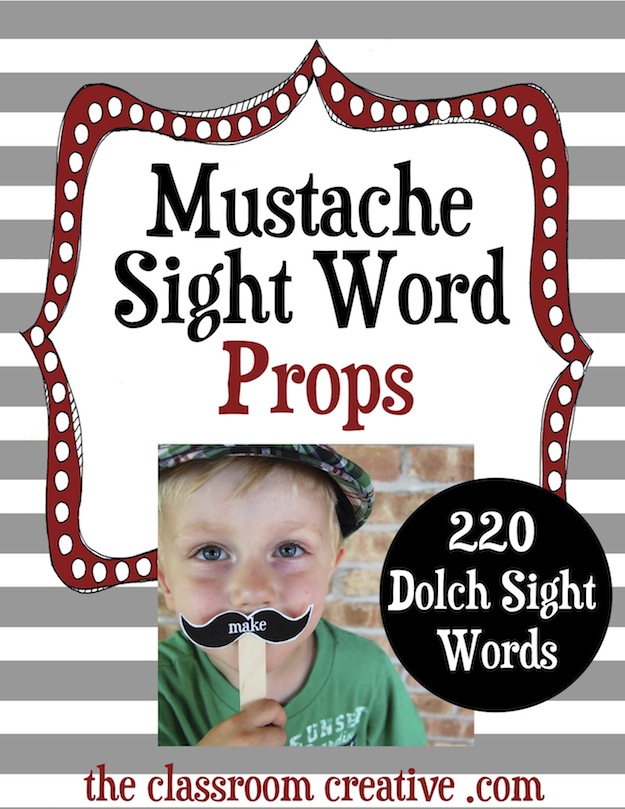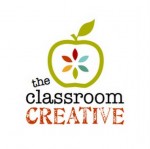 Stay connected with us for the latest and greatest here at The Classroom Creative:

Have fun playing with your words,

Nicolette