I created this charming fall acorn garland for Autumn with my son. We had it up well past Thanksgiving! I like the according style top, if you know me- I am all about textures. Follow my instructions below and grab my acorn template so you too can create this easy acorn garland craft!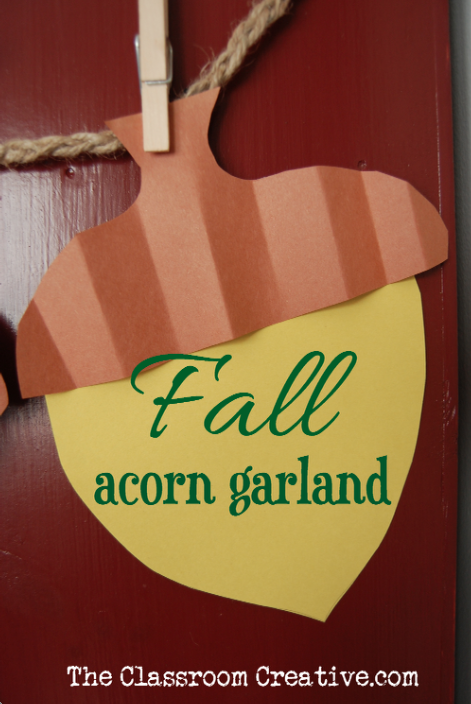 I choose to fold the top of the acorn accordion style to create texture and visual interest. My son liked this step the most! I braided hemp string for a rustic look and spaced the acorns evenly apart. I also alternated between three fall colors, green, yellow, and orange.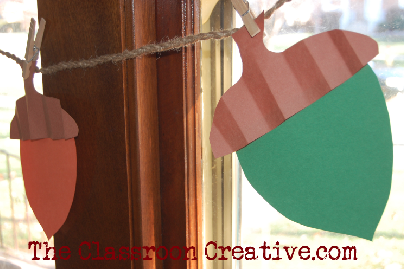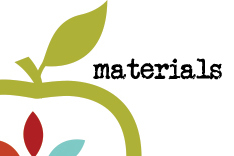 construction paper
template (acorn top is larger than acorn bottom)
scissors
glue
hemp string
clothes pins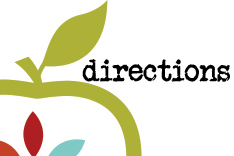 Download my template
Trace top of acorn and cut out shape
Told top of acorn accordion style
Trace and cut bottom of acorn
Glue to top of acorn
Cut three pieces of hemp string, braid, tie knots at end of braids
Clip acorns on string
Hang around your house or classrooms
As with all of our freebies, this is a personal/classroom use product only.  It is not for commercial use.
Fall Resources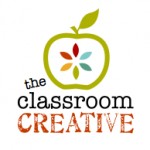 We have a whole gallery of Fall ideas!
We have a whole gallery of Thanksgiving Ideas!
Stay connected with us for the latest and greatest here at The Classroom Creative:

Happy Thanksgiving!

Karen & Nicolette