Cutting is an important fine motor skill that builds a child's hand and eye coordination. Everything can be drawn or cut by breaking down objects into simple shapes. With todays St. Patrick's Day cutting activity your child will learn to cut curved lined objects to create a shamrock.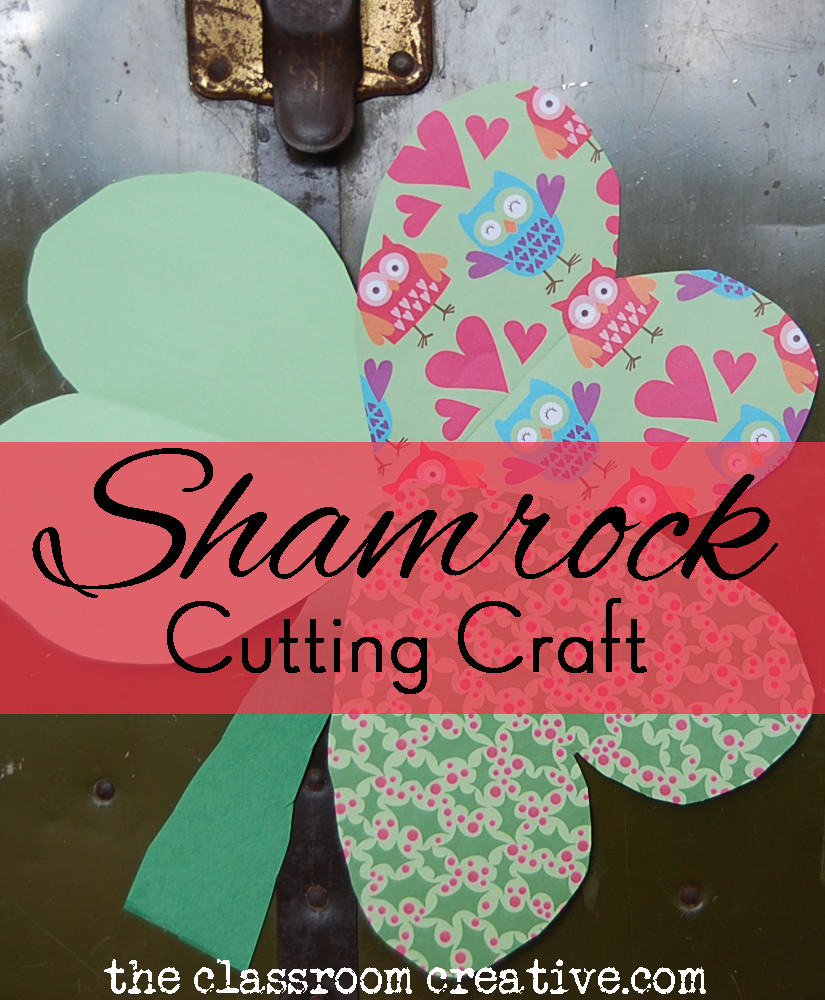 Three or four hearts glued together make a shamrock (plus a stem). This cutting activity involves manipulating both hands: one to hold the scissors, the other to turn the paper around the curve of the heart. It strengthen a child's hand and fine motor capabilities. If you have a beginner cutter, first cut straight lines with them to build cutting confidence. I recommend our stop light freebie as a cutting activity.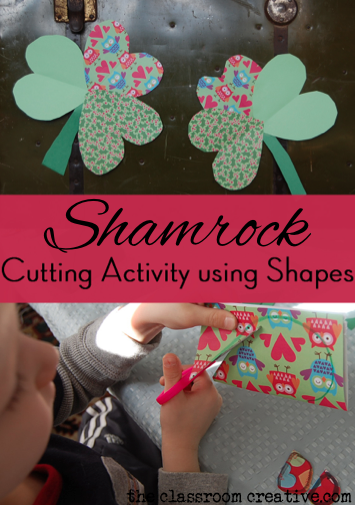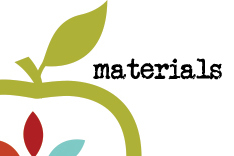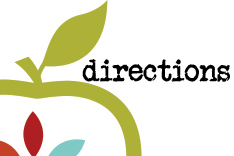 I cut the paper into squares.

Fold the paper in half and draw half a heart on the backside of the paper or draw a whole heart on the back side of the paper.

Cut, flip over hearts to disguise guidelines or when cutting make sure to cut on the inside of the heart guidelines.

Glue the 3 or 4 hearts together like a clover/shamrock.

Draw a stem, cut and glue on the shamrock.
We used solid and patterned paper for color and interest!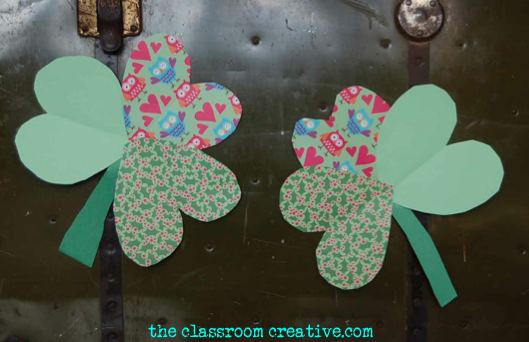 Does your child love everything St. Patrick's? Grab our St Patrick's Day emergent reader bundle to inspire reading with this green holiday!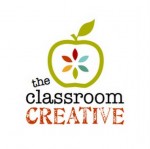 Stay connected with us at The Classroom Creative:

Thanks for shamrock cutting!

Karen 

Sharing @Tatertots&Jello, @Sunscholars, and @StephanieLynn 
This post may contain affiliate links to Amazon because I have a relationship with her. Whenever I need something, I simply place the item in her cart and she drops it off at my front door a couple days later. She's the greatest!
I also like to link to our TpT shop. It's filled with a ton of innovative ways to help educate young minds. If you have time, check it out. It doesn't hurt to look.