April is National Poetry Month! So, get your classrooms and homeschools fired up about poetry with haikus (which I consider a "gateway" poem).  Haikus, unlike many forms of poetry, are simple in structure and form, and are easy for kids to adapt with limited language.  My first and second graders really enjoyed writing their haikus during our poetry unit in April, and I even extended this lesson to meet the needs of my junior high ELA kids.  I think ALL grade levels benefit from learning the art of writing haikus.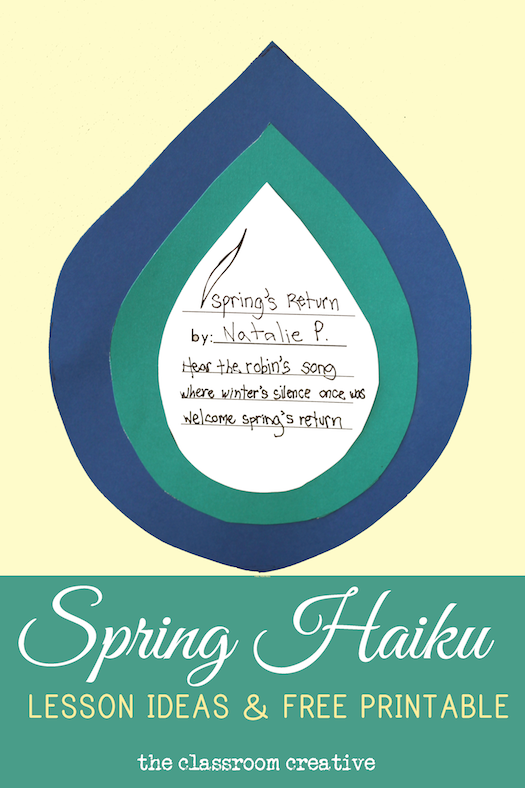 A few tidbits about haikus to share with your students:
Haikus do not rhyme.
Haikus have three lines that follows the pattern (1st line=5 syllables, 2nd line =7 syllables, 3 line = 5 syllables)
Haikus are typically about the nature and seasons.
Incorporating the 5 senses is key for good imagery.
Many post-modern haikus stray from tradition, but I think it's in good form to teach the traditional way.  Once students have mastered the traditional way, depending the age level, you can show examples of the deviations.
Haiku Lesson Ideas
1.) Before introducing the lesson, read some haikus aloud, either from ones you written yourself, picture books, or from the vast amount available on the web.
2.) After reading the selections to introduce the haiku form, share the typically rules and traditions of the haiku form.
3.) Write a few as a whole group.
3.5) Provide a review/mini-lesson on sensory imagery.  It would be helpful to use an anchor chart here.
4.) Using the templates provided, have the students write a few haikus about spring using rich sensory imagery.  I'd say write three rough draft haikus. Students can choose their favorite to publish on the form below.  We layered the final published pieces on shades of blue cardstock.  These would make nice bulletin boards or additions to portfolios.
5.) For an extension or for early finishers, students can write about the three other seasons.
We've included a free template with this lesson.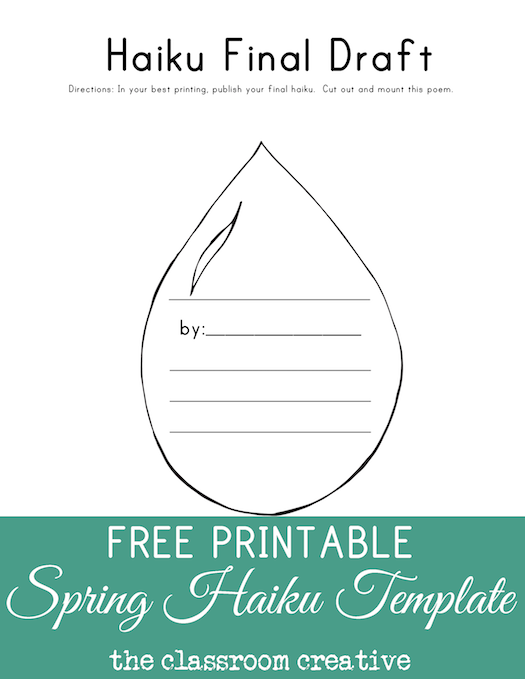 You can download the haiku raindrop template here.
If you need more spring poetry fun and literacy centers…this Spring Poem of the Week pack has got your covered for 10 weeks!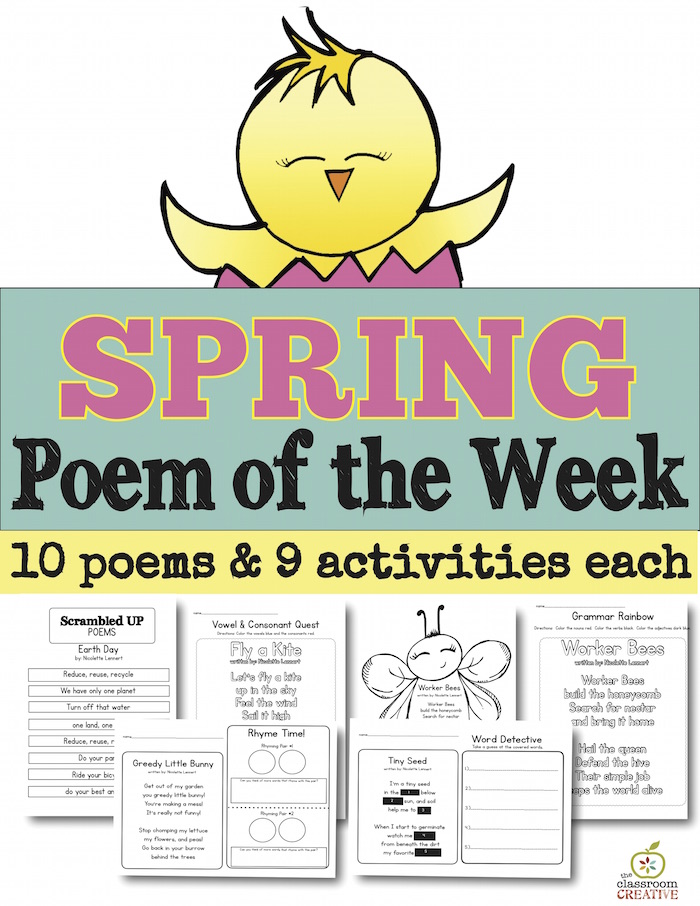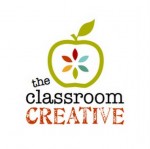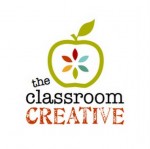 Stay connected with us at The Classroom Creative:

Enjoy you haikus,

Nicolette

sharing @Tatertots&Jello