Need some new ideas for spring-themed books to add to your spring picture book collection?  Below, find our favorite spring read-alouds, along with some spring emergent readers for your children to enjoy.  From rainbows to gardens, here's some of our top picks for spring picture books!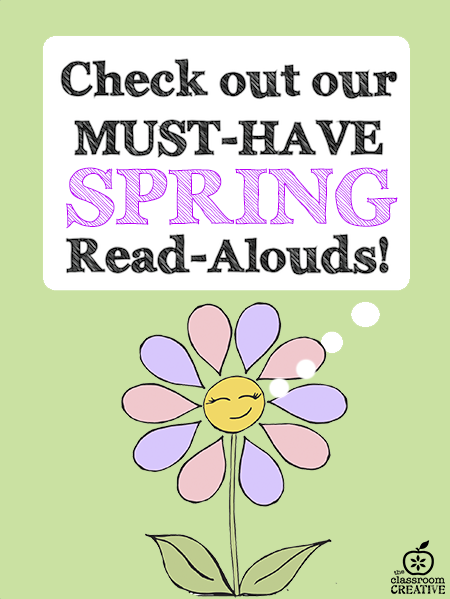 A Rainbow of My Own
 by Don Freeman.  A classic spring book from the mid-60s that captures the imagination of children.  This book is a great "spring" board for writing and rainbow crafts!
National Geographic Readers: Seed to Plant
 & National Geographic Readers: Caterpillar to Butterfly
  These books are new additions to our collection, these readers are loaded with gorgeous photos and information.  Perfect for delving into the nonfictional side of spring!
The Tiny Seed  This Eric Carle classic is a must-have for spring units!
Planting a Rainbow
  Lois Ehlert's simple story and illustrations are perfect when studying gardens.
Are You a Bee?  This whole series is worth every penny.
The Cloud Book  Tomie dePaola takes on the wonder and mystery of clouds.
Make Way for Ducklings  is a 1941 Caldecott winner.
  If you don't own it, it's a great introduction into life cycle units.
The Very Hungry Caterpillar  What parent or teacher doesn't have this one memorized?  
Diary of a Worm
  The imagination behind this book (and the rest of the series) is perfect for spring!
 Spring Emergent Readers
Karen and I have worked tirelessly on our spring collection of emergent readers, and classrooms around the world have LOVED them!
Parents, if you are new to emergent readers: these books are used in virtually all primary grade classrooms. They are perfect for home-use as well! Emergent readers have simple graphics and repetitive text, which make them approachable for preschoolers, kindergarteners, first graders, second graders, and kids with special needs.  Our entire collection comes in color AND black and white!
Kids love emergent readers because they have ownership of them through coloring the illustrations and being able to read the simple text.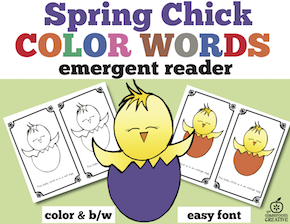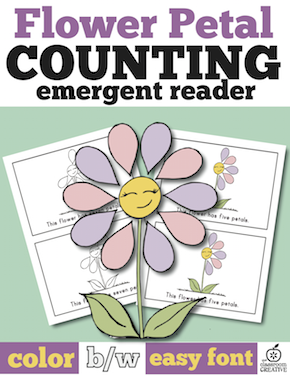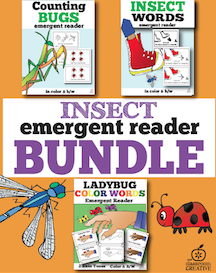 Karen's kids are crazy about insects. Fear not we have an emergent reader bundle that includes insect words, counting and colors! You can find them here!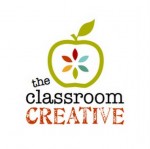 Stay connected with us at The Classroom Creative

Bundle up and read!

Nicolette
This post may contain affiliate links to Amazon, links to our TpT shop, TN shop and Etsy shop.