Gobble, Gobble, Gobble- Thanksgiving is almost here! Fall is my favorite time of year and it also includes my favorite holiday: Thanksgiving.  It's time to decorate your homes and classrooms with turkey crafts and activities. We have a really juicy bird stuffed with science, writing, language arts, and art!  This flippable interactive turkey craft will make an adorable addition to your Thanksgiving units.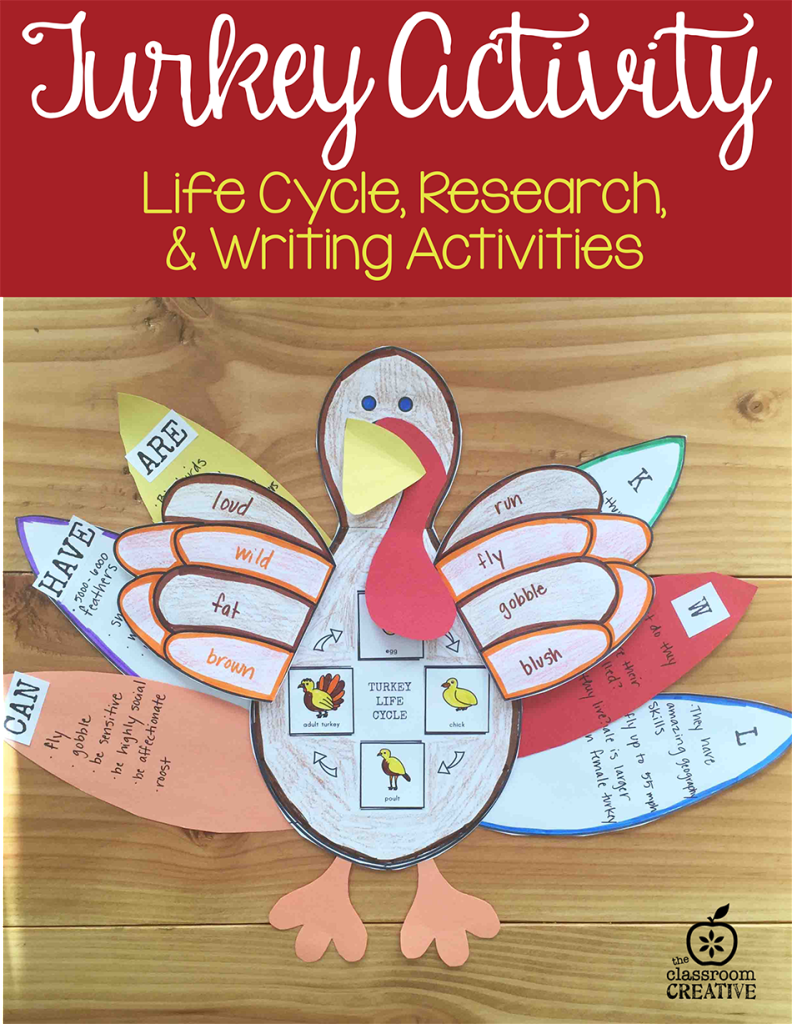 Add hands-on fun to your fall activities with our interactive turkey life cycle activity and turkey labeling. We know that students' abilities vary so we offer these activities differentiated through out the pack.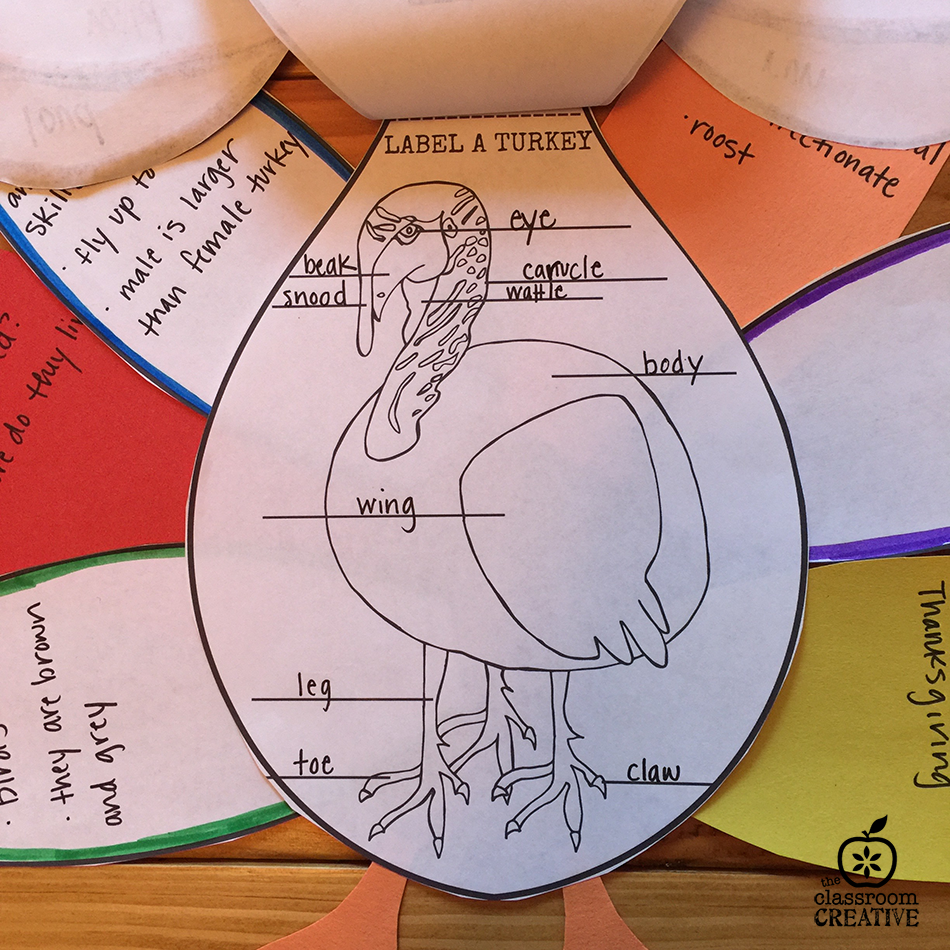 We offer several science/ELA activities that include listing myths and facts about turkeys, a CHA section, a KWL section, and a group activity to list verbs or adjectives in the feathers of the turkey's wing. Cut, glue, and stack all these adorable activities to make the wings flippable! See the picture below. Plus the writing section is offered in an editable format (in addition to our own prompts) so you can cover prompts specific to your units and students' needs.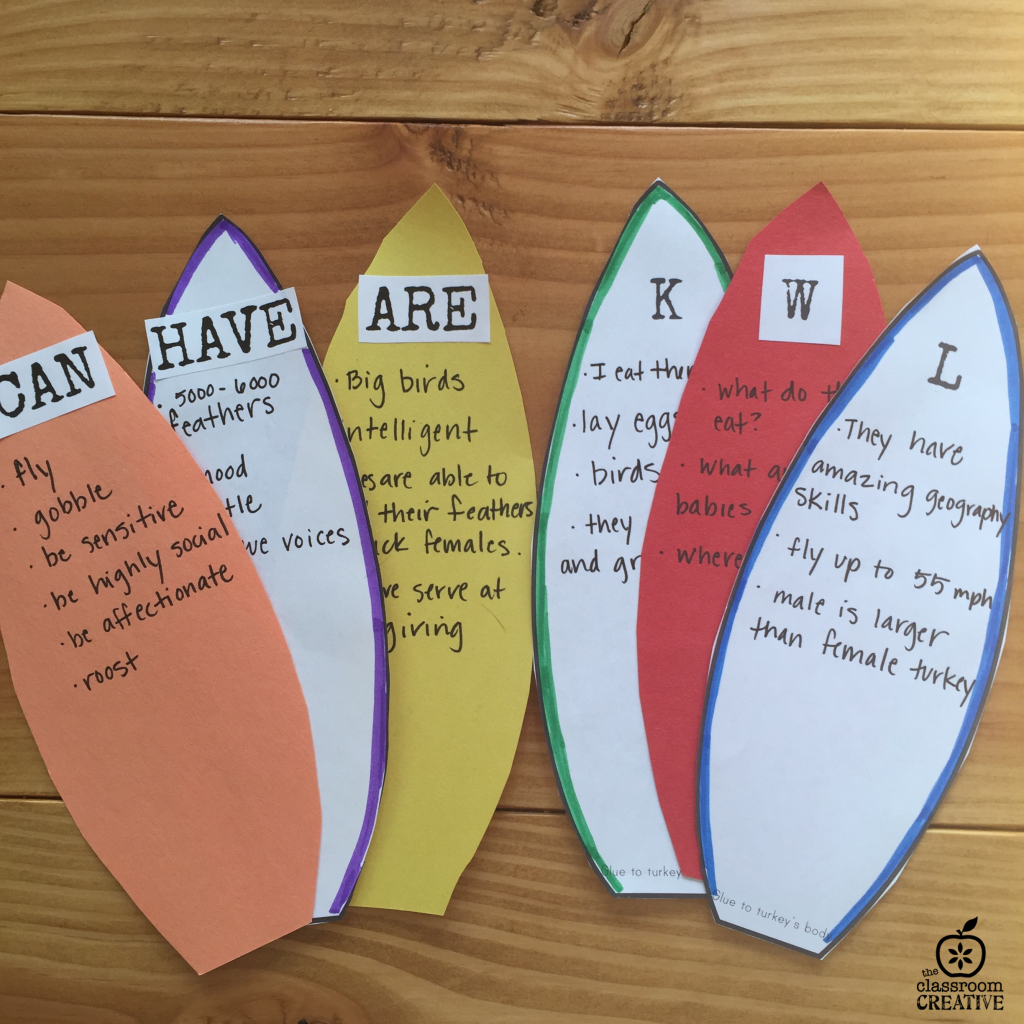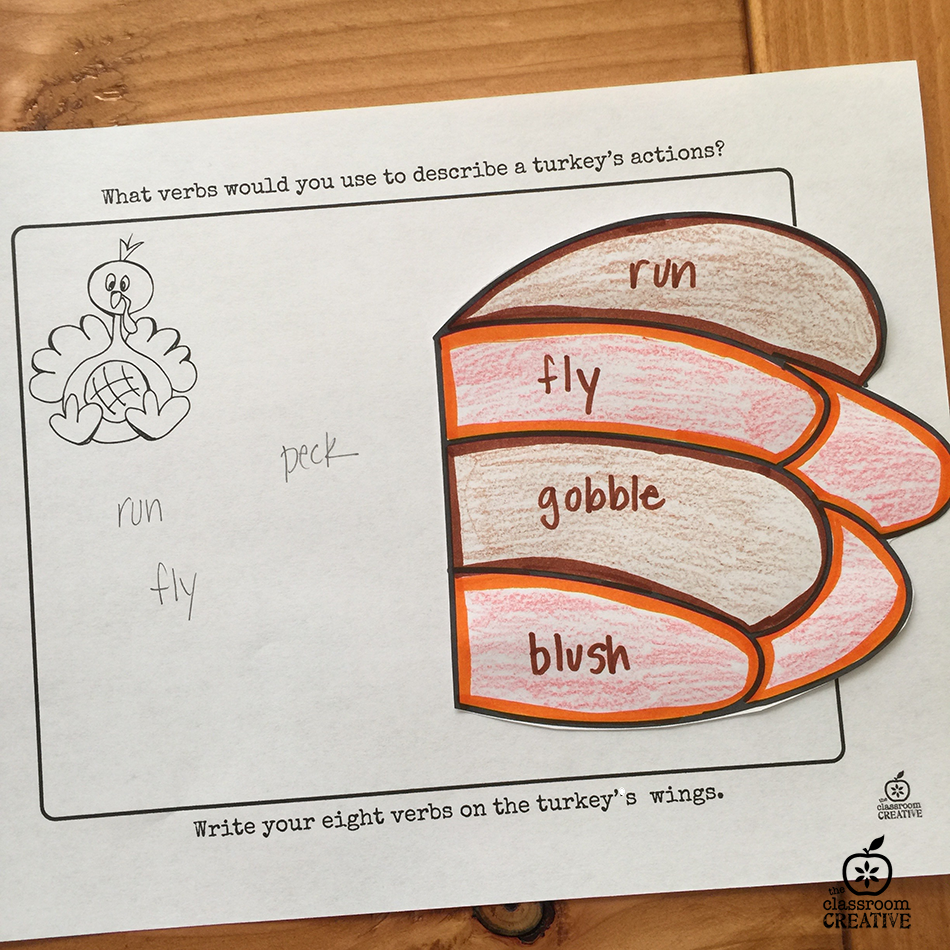 I've incorporated drawing into the activity, because the art teacher in me knows all kids love to draw! Plus, drawing is one of the highest forms of creation, which is a nod to Bloom's Taxonomy.
Fun language arts activities include four writing prompts. There are also two prompt that connects to literature. Students can either choose to draw or write about their favorite part of two popular turkey picture books, which offers differentiation for all levels of writers.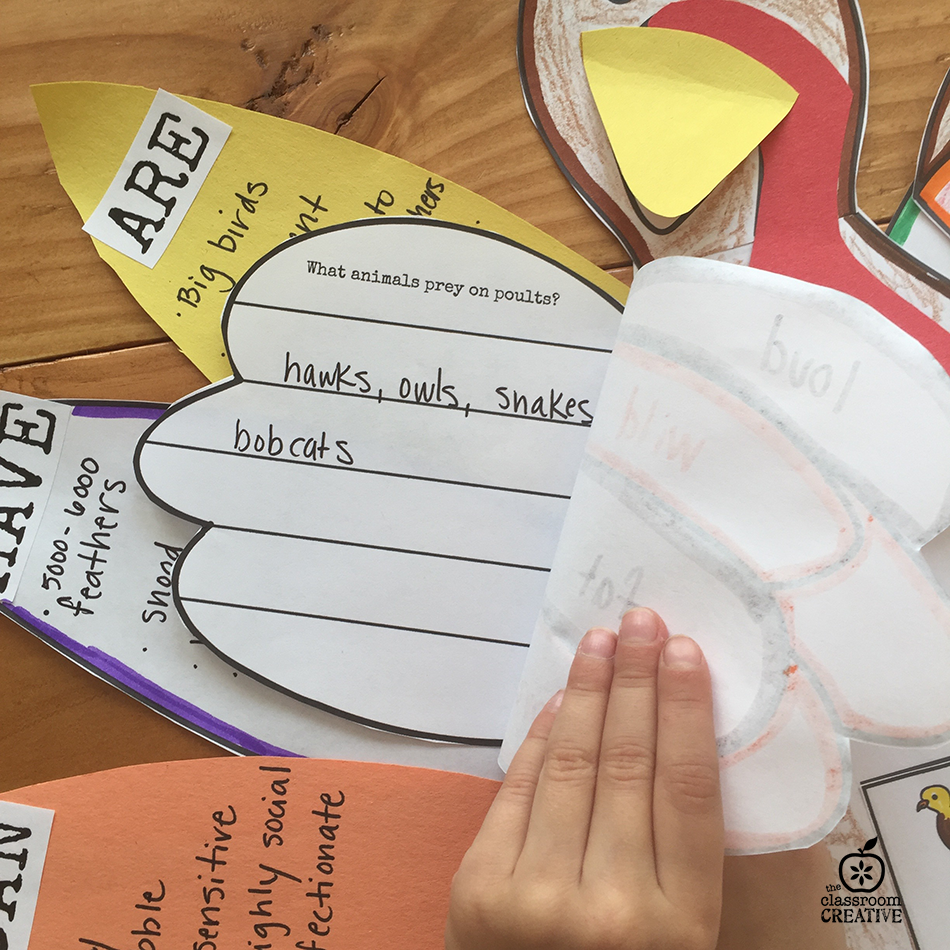 Once the kids are finished with these turkey activities hang them all over your classroom!  These flippable turkey crafts make an incredible interactive bulletin board display too!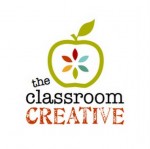 Stay connected with us at The Classroom Creative:
Gobble, Gobble, Gobble!
Karen