The polka dot bunting that I made a few weeks back has been selling like hot cakes over at TpT. Thank you, dear customers for that.  So, I decided that polka dot bunting needed a partner, in case people want to pattern their welcome back to school signs and perhaps, shock the staff at those first week back at school meetings.
Behold, mustache bunting.
I mean bunting and donuts will win the hearts and minds of your staff at the next faculty meeting.  Imagine a sign "Smile Like You Mean It: School's In."  I kid.  The options are endless, because you have access to every letter, number, and special character in this mustache bunting pack.
String an alphabet! A number line! An ordinal number line! Spell your class motto. Extra points for wit.  Surprise a friend who is having a rotten day.  Ship these to that old college roommate on her birthday.  The options are endless…well, as endless as your paper stock and computer ink. (Top secret: buy generic ink on Amazon.  Shhh. We won't tell. It's our little secret. It's super cheap, and no I didn't get paid to say that.  Illinois banned Amazon affiliates.)
For less than what you'd spend on that extra large grande latte, you could pretty up your classroom, next birthday party, and school.   The world, even.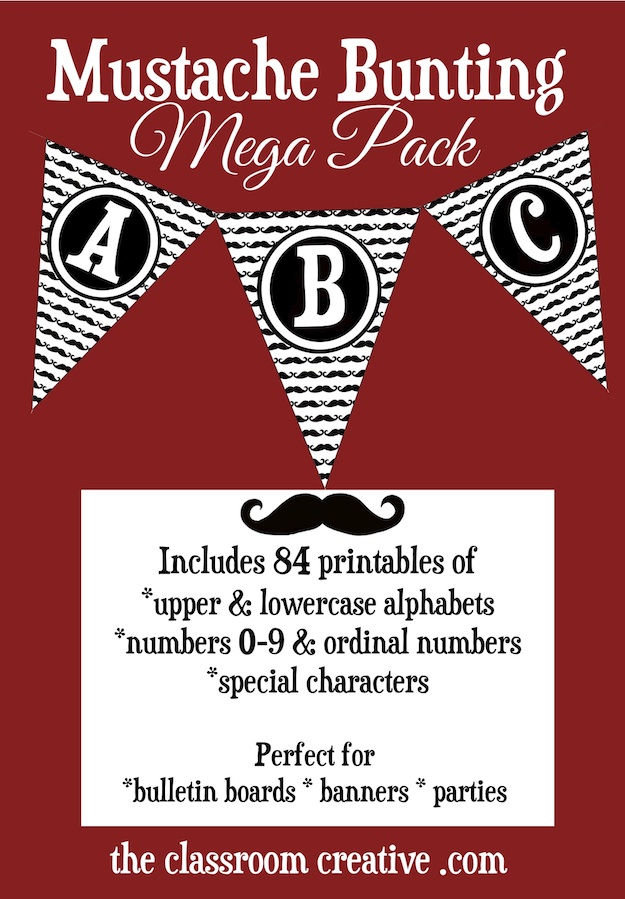 Now, head over to TpT and snag this pack before your friends do.
We use the same font as our previous polkadot pack, so these do coordinate.
Don't worry, bunting hoarders.  We have many, many more coming your way. My eyes are bleeding from looking at Photoshop.  You better buy a bigger external harddrive.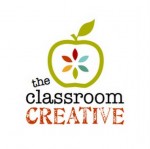 Now that you've fallen in love with us- stay connected with us.

Have a great idea and want to share it? Whether you have a blog or not, we'd love for you to submit an idea here!

Thanks for reading,

Nicolette