Bulletin boards for December can be tricky for many schools, because mention of holidays are often prohibited.  This bulletin board, from Ms. C's art class here in Chicago, does a incredible job of incorporating student art work while celebrating images of the month, not the holiday!
Plus, the art project teaches positive and negative space using familiar December images…a perfect lesson and bulletin board.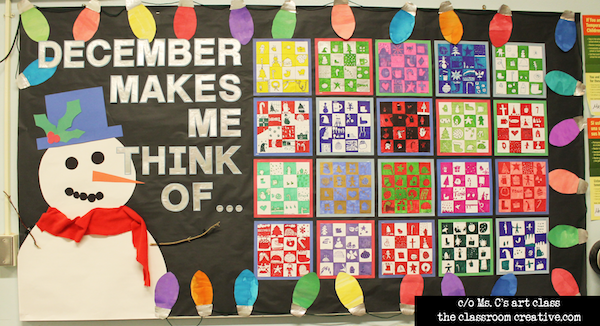 Her use of texture on this snowman, with twigs for the arms and a real scarf makes this bulletin board more appealing for all of the kids, and the adults as well.
The light border is also inventive using watercolor and foil paper.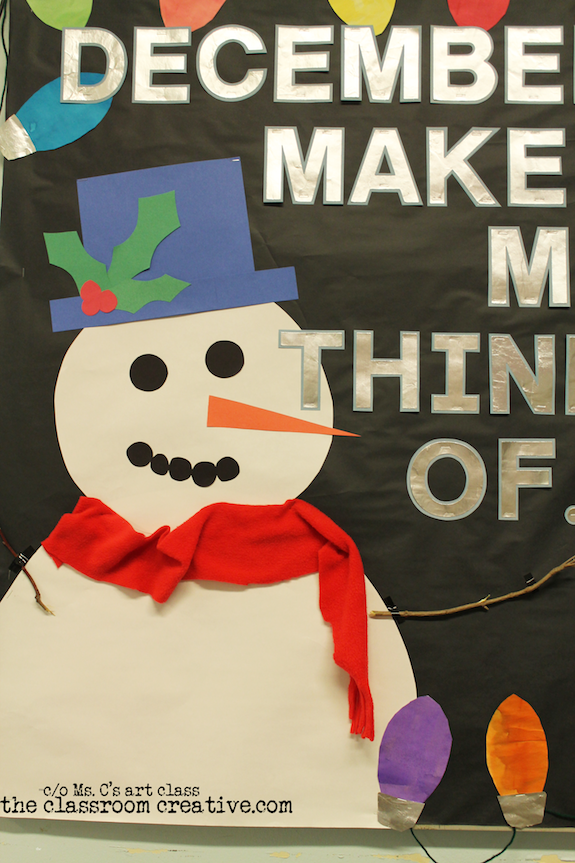 We hope this inspires your classrooms and homeschools to make a great display for December!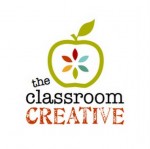 Stay connected with us for more holiday fun, at The Classroom Creative:

Happy Holidays!

Nicolette