Now that winter is in its home stretch, it's a perfect time to devour as many books as possible.  I wanted to share a happy little reading corner in my sons' shared room.  Proof that you do not need much to make a comfortable area for reading in your homes and classrooms!
I often find my four year old all "comfy-cozy" (his phrase) nestled in his corduroy bean bag surrounded by his favorite picture books and fuzzy pillows.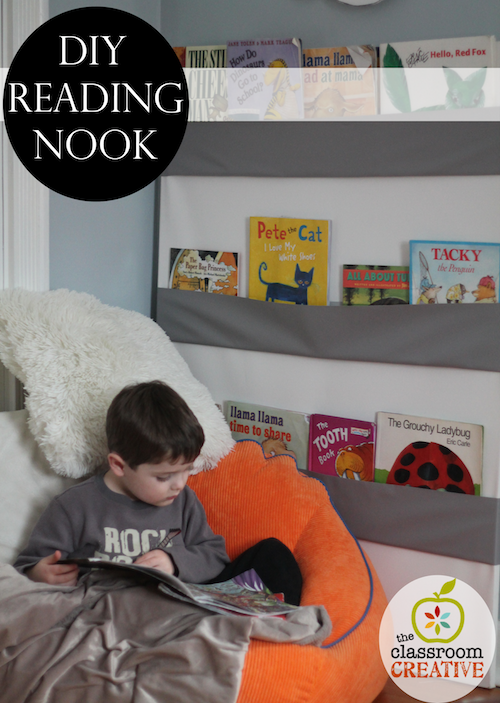 It's no wonder my 4 year old is already reading, right?
The boys received that orange bean bag for Christmas from their auntie.  It's still at Target and is less than $30!  The book display was a gift that "Santa" made them, the night before Christmas.
If you are curious as to how I made that moveable sling book display, stop by this post. I love that sling book display (it cost me around $20 to make), because I change out books often.  I wanted to hang a sling book display on their wall, but our home here in Chicago is nearly 75 years old, so that equals plaster walls.  Hanging shelving on plaster often ruins the walls and really angers my loving husband, for some reason.  As an added bonus, I also don't have to worry about this book display toppling down on my sons, as it's very lightweight.
Soon, we will be sharing our favorite picture books for every season, reason, and holiday- so stay tuned! A new series here at The Classroom Creative that I can't wait to start!
Check out these posts

for inspiration for your own book nooks and reading corners: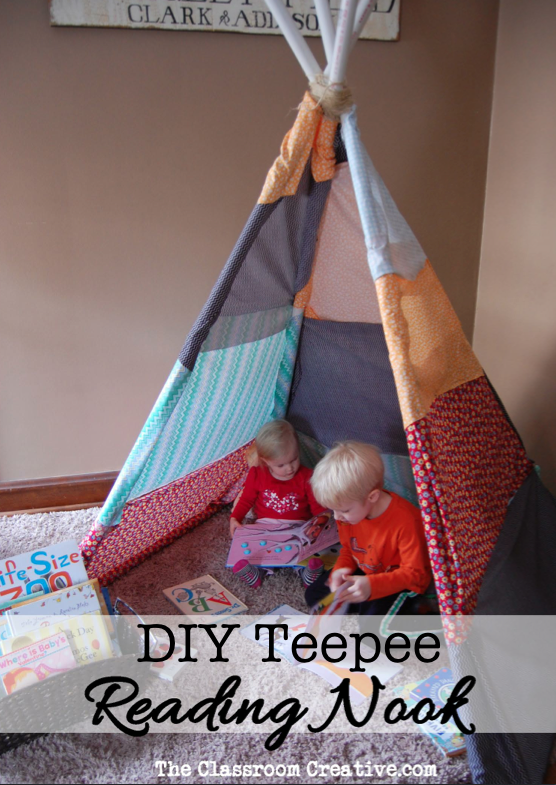 Click here to learn how to create this DIY Teepee that's portable!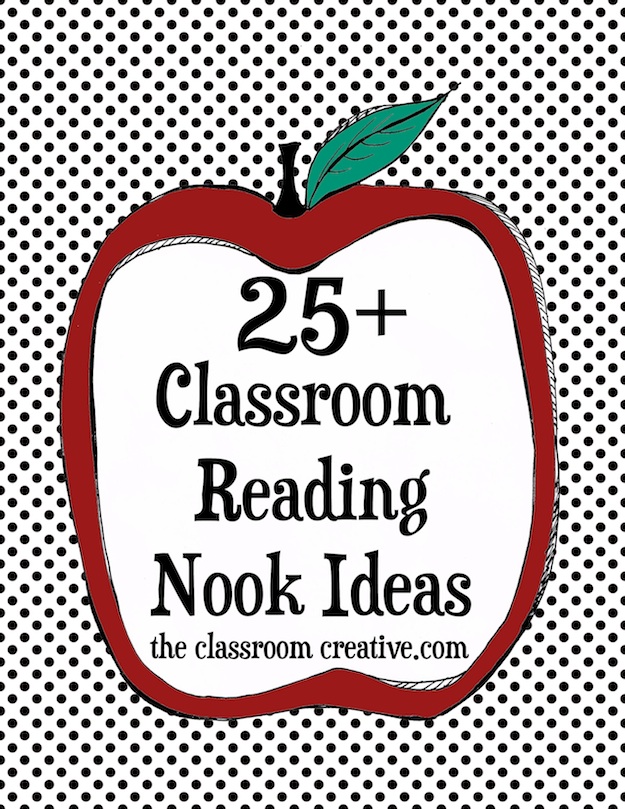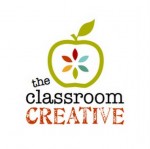 These posts were featured in Classroom Library Journal

Stay connected with us at The Classroom Creative:

Now, go make a few book nooks for your homes and classrooms!

Nicolette
Sharing @ Sunday Showcase