I credit this dinosaur craft idea to my youngest son who is currently entering a dinosaur phase, er…OBSESSION.  He took some plastic Easter eggs I bought for another project and assembled a whole village of dinosaur parents and their babies, complete with a paper plate picnic and "food" (stuffing from my new pillows).
Nothing in my house is sacred.  Nothing.
So, we took the boring pastel easter eggs and gave them a prehistoric makeover.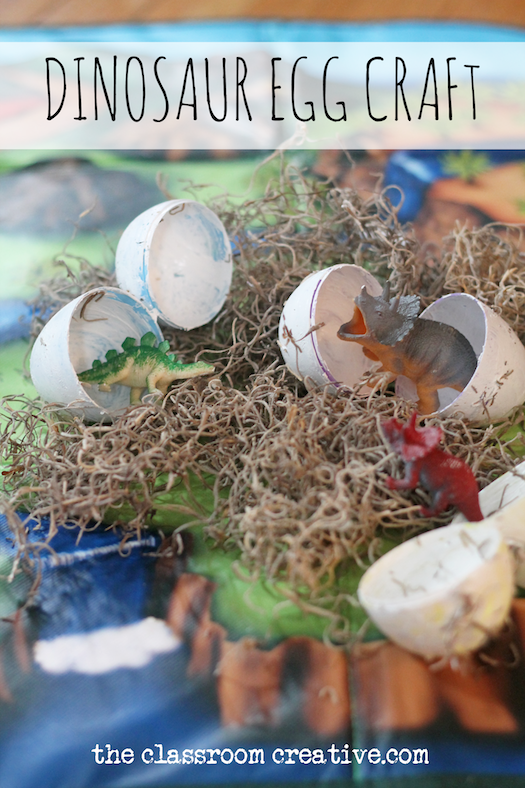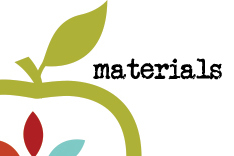 white acrylic paint *
plastic easter eggs
sand, moss, dirt or other natural textures (we used spanish moss from a dollar store)
paintbrushes
clothes you don't mind being destroyed**
*Paint must be acrylic.  Tempera paint will not adhere to plastic and you will have one sad kid on your hands.
**Be sure to wear junky clothes and protect surfaces, beacuse acrylic isn't washable paint and dries quickly.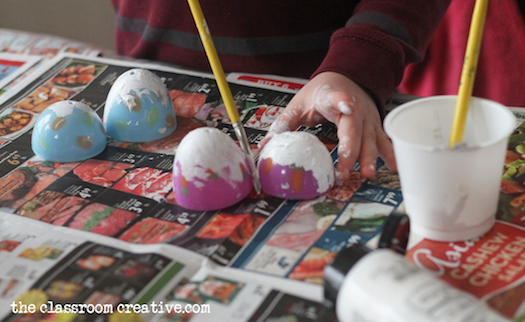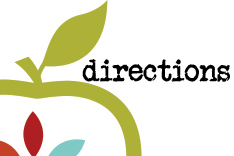 Separate egg halves. Paint the inside of the eggs first.
Place the eggs face down on newspaper or an old sheet.
Cover in acrylic paint.
Let dry five minutes.
Paint a second coat.
While that paint is drying, add sand or moss for texture to make them look "prehistoric".
Dry for at least an hour.
Send your little paleontologist off to play and discover.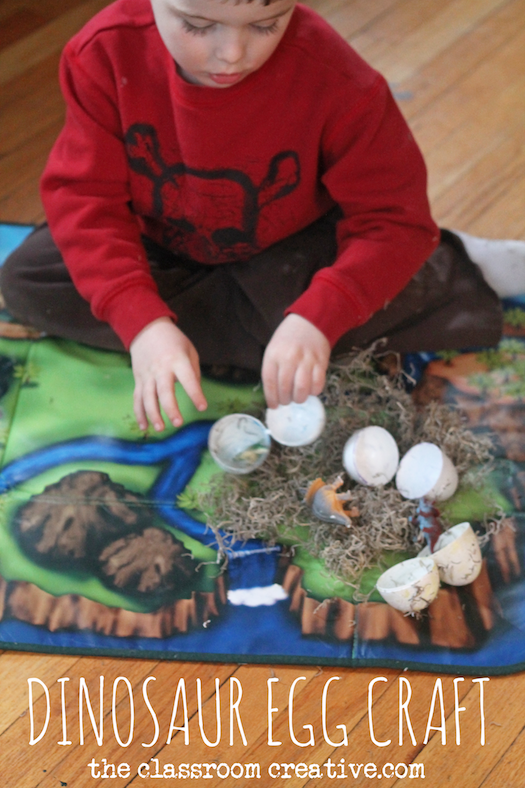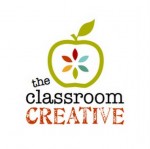 Stay connected with us at The Classroom Creative:

Stay tuned for more dinosaurs!

Nicolette

Sharing @ Tatertots&Jello and Sunscholars
(This post my contain affiliate links to Amazon and links to our TpT shop.  Thank you for supporting our blog.)