When I was teaching second grade, this water cycle song was in my head for the entire spring season.  This catchy tune really helped my students grasp the concept of the water cycle.  The school that I taught at was VERY big into Gardner's multiple intelligence theory, so tapping into their musical intelligence was important to me.
Music is the only method of learning that activates the whole brain.   I used music daily in my fluency lessons also. Think about it.  How many songs can you still sing word for word from 20+ years ago?  I know I can! More on that later.
Although there are a few more components to the water cycle, the three basic steps of evaporation, precipitation, and condensation are included in this song below.  This water cycle song works well for preschool, kindergarten, first, and second grade.
I'm finishing up a unit on the water cycle over the next few weeks, so follow our TpT shop if you'd like to snag a copy.  Spring always brings on weather and water cycle units!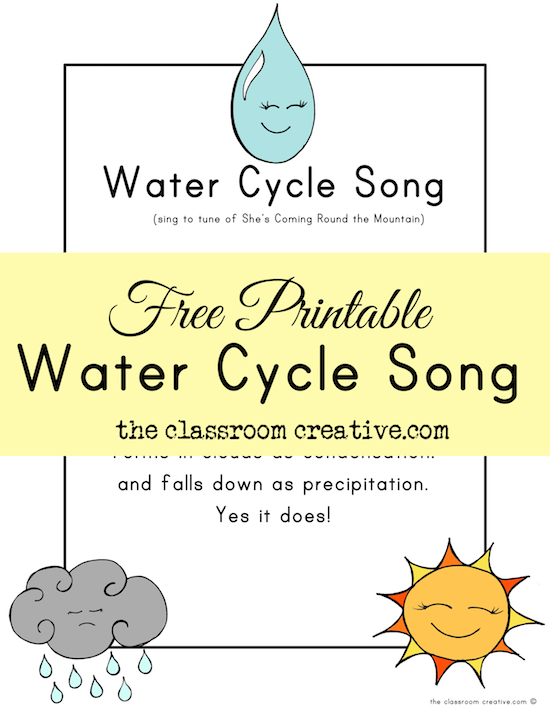 Download the water cycle song in color  here.

Download the water cycle song in b/w  here.
All of our free printables are for personal/classroom use only.  If you want to feature this activity on your blog, please link to the post, and NOT to the PDF, thanks!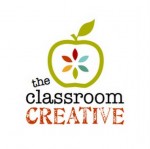 To further build vocabulary and knowledge about weather we have a Weather Word Wall at out TpT shop.
Stay connected with us at The Classroom Creative:

Happy Freebie Friday!

Nicolette

Sharing @Sunscholars  @TataerTots&Jello
(This post my contain affiliate links to Amazon and links to our TpT shop.  Thank you for supporting our blog.)