Being able to decipher between two dimensional and three dimensional objects is not an easy expected task for primary students. 3D shapes are not flat like 2D shapes. They have corners, edges and depth. Learning this skill is an essential part of art and geometry.
In today's activity, we take flat pieces of cardboard from discarded materials to create a three dimensional upcycled umbrella craft for spring.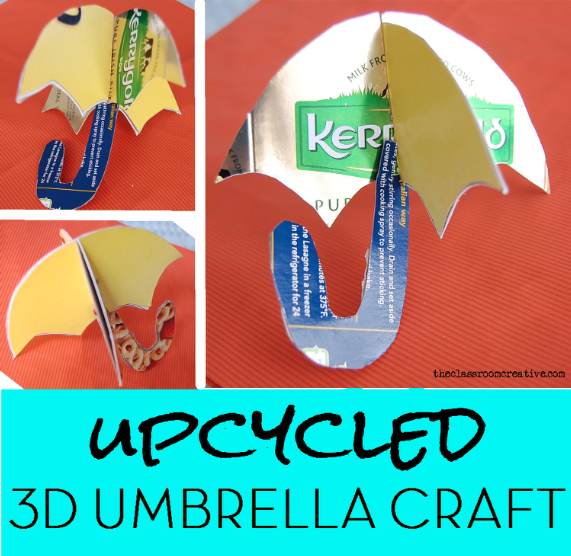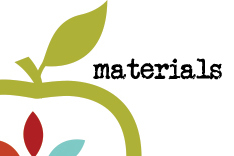 cardboard boxes in different colors

scissors

glue

pencil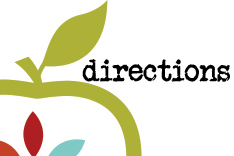 Print out my umbrella template.

Use my template to create umbrella shapes on cardboard.

I created 8 umbrella shapes and glued them back to back.

Create 2 umbrella handles, glue back to back.

Cut 2 slits into the the umbrella shapes and 1 in the umbrella handle.

Use my slit guidelines on the template. 
Talk about 2D shapes while tracing and cutting the umbrella. Talk about 3D shapes before and after you assemble the 3 dimensional umbrella.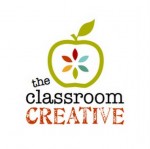 Stay connected with us at The Classroom Creative:

Thanks for reading,

Karen

Sharing @Tatertoots&Jello
This post may contain affiliate links to Amazon because I have a relationship with her. Whenever I need something, I simply place the item in her cart and she drops it off at  my front door a couple days later.
She's the greatest!
I also like to link to our TpT shop. It's filled with tons of          innovative ways to help educate young mind. If you have time, please   

check it out!