Spring brings to sight many baby animals. Fuzzy ducklings and ruffled goslings to name a few. These wonderfully textured creatures can come alive in art using a few easy techniques.
Today's textured goose craft is created by using paper. Flat pieces of paper can become three-dimensional simply by cutting, ripping, folding, scrunching or curling the ends of the paper.  As you can see, I cut, curled, and scrunched the goose's features to really make them pop off the paper with texture!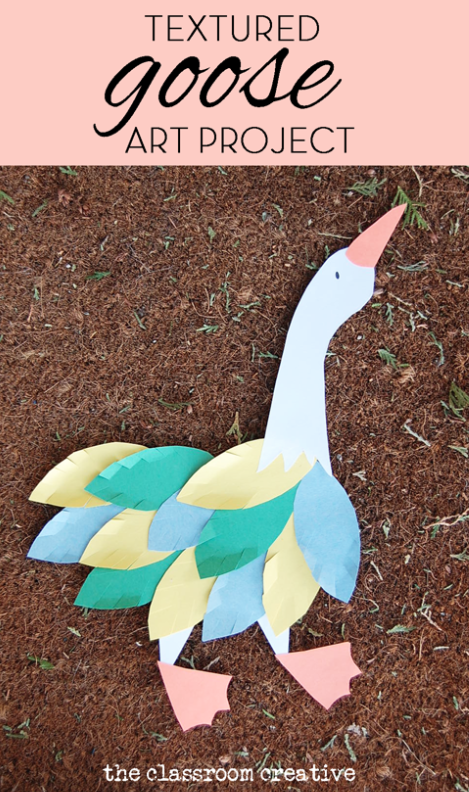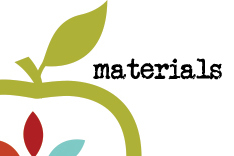 construction paper

scissors

glue

pencil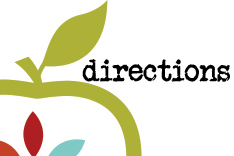 Download my goose template.

Cut out the goose body, feathers, and feet using my template.

For the feathers cut slits a quarter of an inch part. Vary the length of cuts.

Curl or scrunch the side of the features before you glue them to the goose body. See picture below.

Attach legs and feet to the goose body.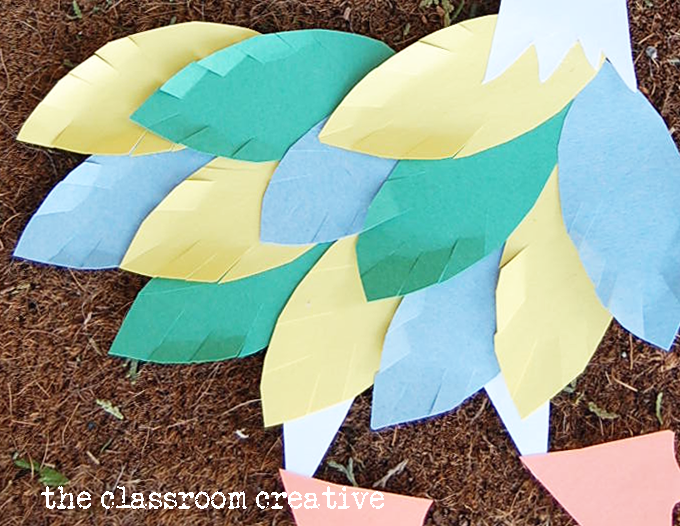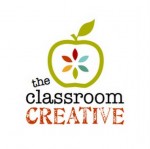 Stay connected with us at The Classroom Creative:

Happy honking!

Karen