As teachers, we know that field trips as exhausting. I know all field trips with my students required a long afterschool nap when I returned home.  As homeschoolers and parents, it's the same feeling! As fun as these outings are, something it's nice to have a little structure to the chaos.
Enter the scavenger hunt. It keeps kids moving from sight to sight. I know I have some lingerers in my family who could stare at certain exhibits for hours. Armed with a simple clipboard and our zoo animal scavenger hunt sheets, you can make your next trip to the zoo one that builds animal vocabulary!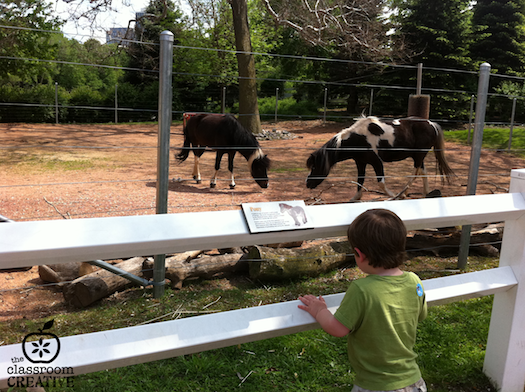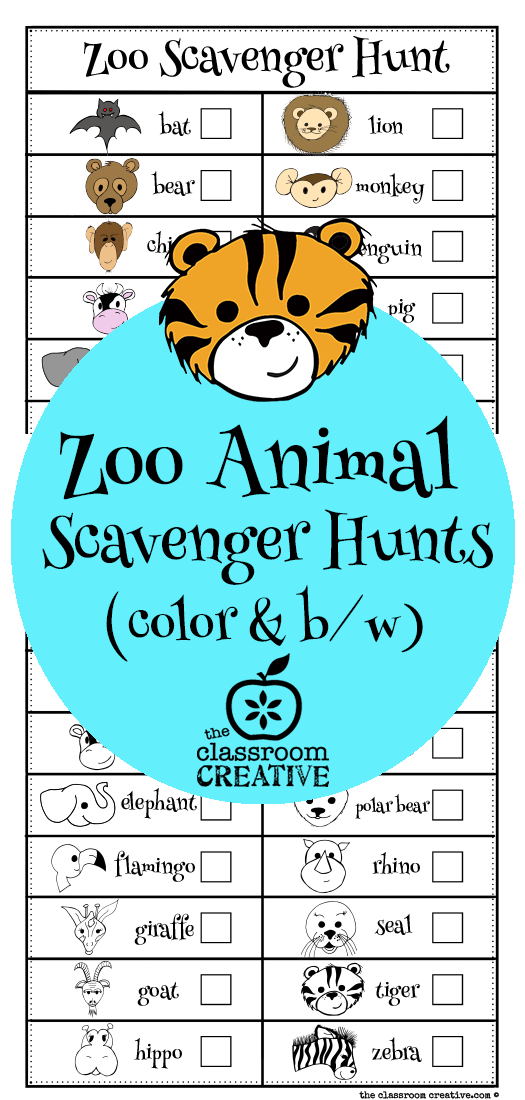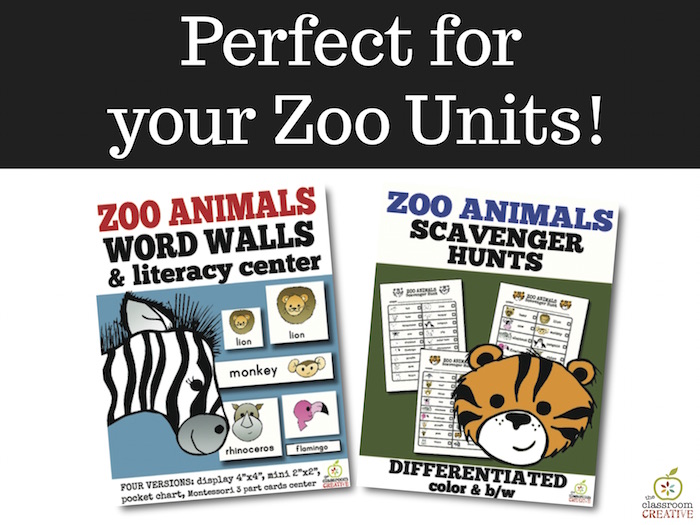 We have got you covered for the WHOLE YEAR with our Scavenger Hunt Pack available HERE! And it's the perfect reason to have lots of scavenger hunt fun!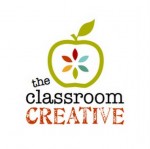 Stay connected with us at The Classroom Creative:

Happy hunting!

Nicolette
This post my contain affiliate links to Amazon and links to our TpT shop.