This bird feeder gingerbread craft is perfect for preschoolers, kindergarteners, and first graders. It promotes fine motor skills and a lively discussion about what birds eat! This fun, but messy craft is perfect for the holidays and equally as fun when the kids get to see the birds nibble from their creations!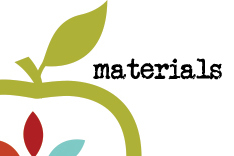 cardstock
honey or peanut butter
bird seeds
container for sprinkling the seeds
hole puncher
ribbon, string, or twine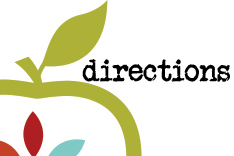 Print out my gingerbread template onto card stock. I used patterned cardstock. See picture below.

Cut out the gingerbread men. There are four to a sheet of paper. Prep them ahead for preschoolers. 

Punch a hole in the top.

Spread peanut butter or honey all over the plain side.

I put the bird seed in cake pans and had the kids sprinkle the birds seeds onto their gingerbread men. This way it keeps the bird seed a little contained.

I set them aside to dry and then I tied twine to them.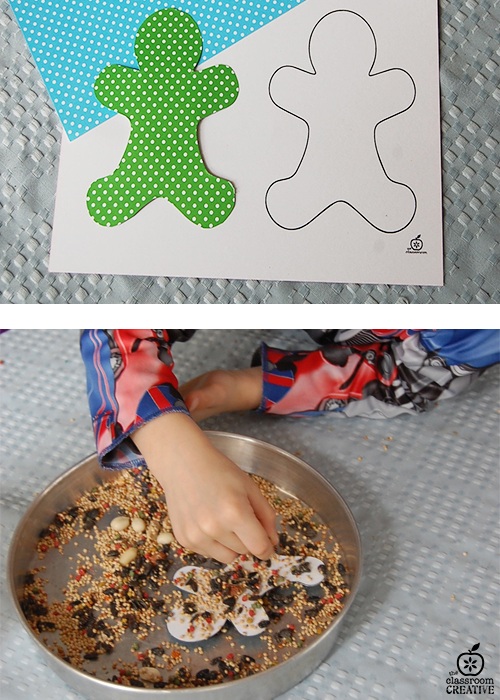 The kids hung them outside. I made sure it was by a window where we could see them hanging outside. We caught a cardinal this morning pecking out our gingerbread bird feeders. It was exciting for the kids and an amazing way to start the morning!
Looking for more gingerbreadactivites? Grab this fun gingerbread activity for your bulletin boards!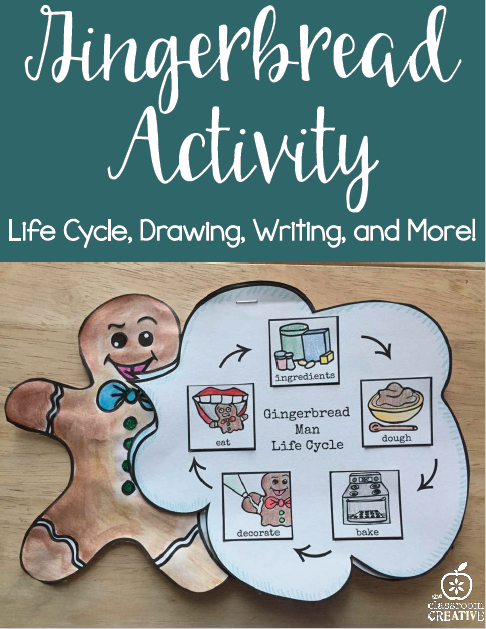 Or check out all of our gingerbread resources HERE!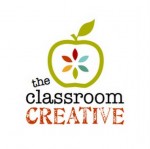 Stay connected with us at The Classroom Creative:

Stay tuned for more gingerbread ideas!

Karen
This post my contain affiliate links to Amazon, links to our TpT shop, TN shop and Etsy shop.
Sharing @Classroom Freebie,  TBA, and @Tatertots&Jello