Are you teaching your students about types of bees and body part nomenclature?  This hands-on and multi-sensory bee craft will make science come alive in your insect units!  Whether you are teaching about the types of bees or beginning to label bee body parts, this bee activity will provide meaningful entry into an intensive bee unit study.
Using Elmer's X-treme School Glue (no worries, it's washable) makes working with heavier materials simple. After completing this bee craft, students can use this bee anatomy board in science centers to practice labeling bee body parts!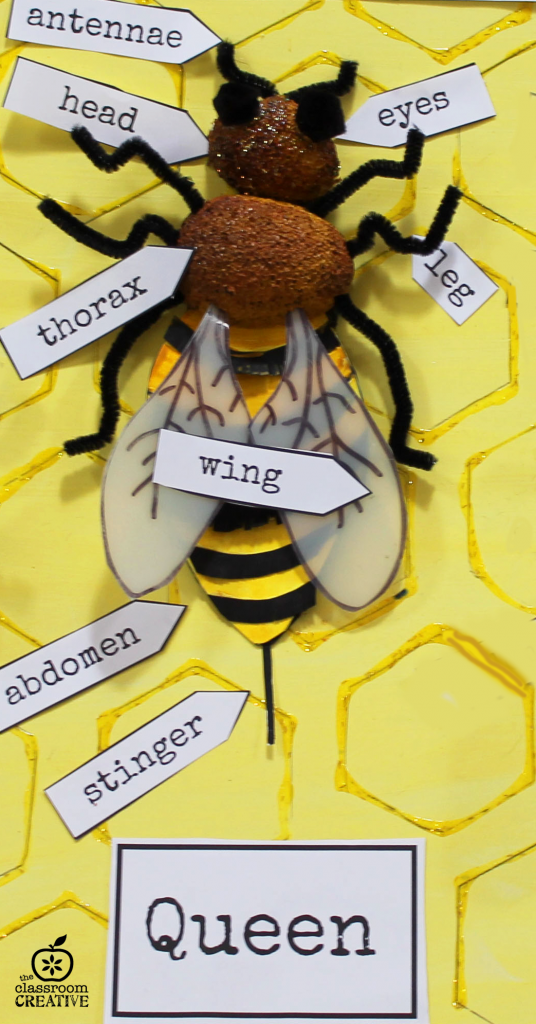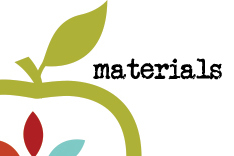 Elmer's X-treme School Glue 

Elmer's Glitter Glue (Yellow) 

Elmer's painters markers (black & yellow)

Elmer's foam board

3 medium sized coarse stryofoam eggs (cut in half)

2 small sized coarse styrofoam egg (cut in half)

pack of black pipe cleaners

pack of black pom-poms

heavy white cardstock

black permanent marker

cut milk jug plastic or vellum

scissors

two toothpicks

brown and yellow craft paint

paint brush

cup of water

the e-book of templates and labels below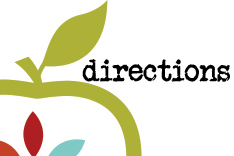 Hive-patterned display board:
1.) Paint the Elmer's foam board with watered-down yellow craft paint.
2.) Once dried, free-hand hexagons in a hive pattern using light pencil marks.
3.) Cover the light pencil marks with Elmer's yellow glitter glue.
Three Types of Bees Craft:
1.) Prepare the styrofoam eggs by cutting them in half lengthwise for the students.
2.) Using Elmer's X-treme School Glue (it's a must for tough projects like this!), have students glue the styrofoam halves to heavy cardstock as in the picture below.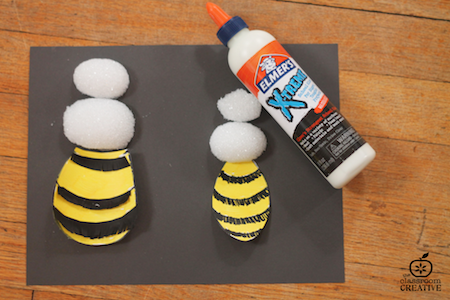 3.) Print and cut the templates provides for all three of the bees' abdomens.
4.) Paint the abdomens with Elmers' painters markers.
5.) Use two small egg halves for the worker bee's head and thorax.  Use a small egg half and a medium egg half for the queen and drone's heads and thoraces.
6.) Once the Elmer's X-treme School Glue has dried, apply a coat of dark brown craft paint to the bodies.
7.) Then, glue pom-poms with X-treme School glue on each bee's head for the eyes.
8.)  Cut the black pipe cleaners and bend.  Insert them into the top of the bees' heads for the antennae.
9.) Cut six pipe cleaners of varying lengths.  Insert into the sides of the bees' thoraces for the legs.
10.) Trace the templates of the bees' wings (provided in the printable pack above) onto upcycled milk jugs.  Vellum would work as well.
11.) Cut and insert the wings into the bees' thoraces at the bottom.
12.) Paint two toothpicks with black Elmer's painters' markers.  Glue on the back of each bee's abdomen with Elmer's X-treme School Glue.
13.) Print and cut labels from our printable bee craftivity pack above.
To differentiate this craft, we've made some labels blank and some labels with words.  Depending on the levels of your students, you can choose which type of labels suit your students' levels best.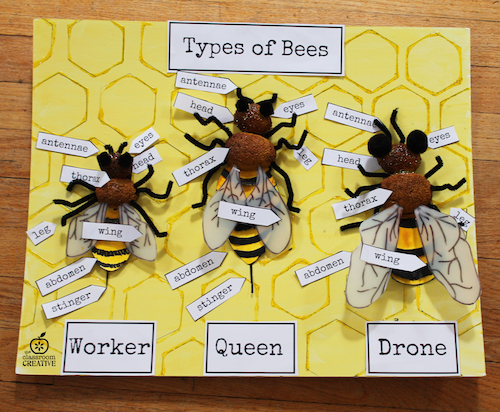 Assemble your own bee craft with this fun interactive activity!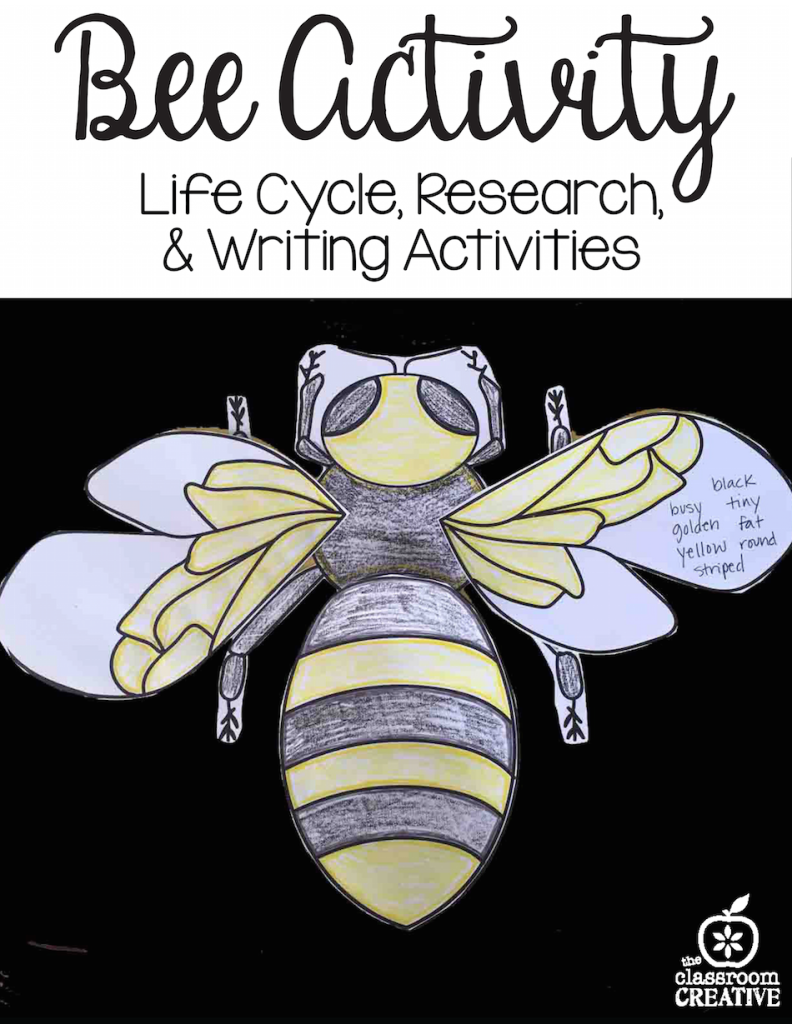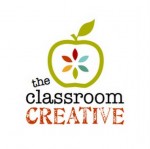 Stay connected with us at The Classroom Creative:

"Bee" excited about crafting for your insect units!

Nicolette
Sharing @TBA & @TaterTots&Jello

We are excited to be a part of Elmer's blogging team.  This post is sponsored by Elmer's.  All opinions are 100% ours.