Arrows are a very popular symbol and art image. I introduced a Native American inspired arrow craft to kindergarteners to correspond with their Native American unit. Since creating this craft, my son now points out all the varies arrows we see at stores or in print.
This interdisciplinary arrow craft covers symbolism and culture of the Native Americans and the element of art: line. It exposes them to mixed media of sticks and paper while combining the mediums oil pastels and watercolor.
It is a fun way to discuss the many uses of arrows. Below is the arrow craft tutorial including a free template. Enjoy!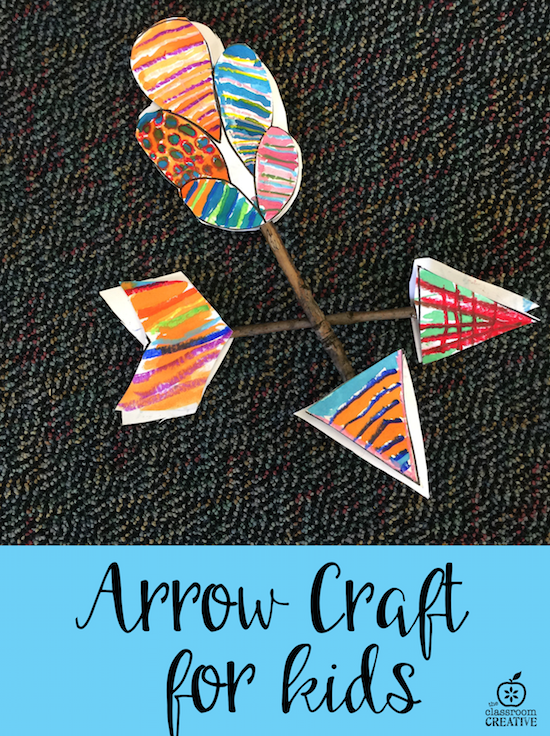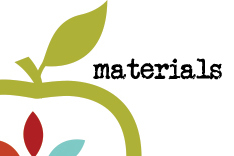 Watercolor paper, cardstock, or sulphite paper
free arrow template (click link to download)
oil pastels or crayons
scissors
watercolors
watercolor paint brushes
sticks
glue gun
The teacher let me take a picture of her wonderful Native American anchor chart. She said she was inspired by an anchor chart she found on Pinterest.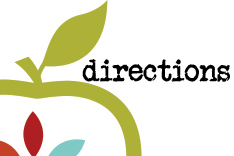 Print out 2 of my templates or design your own arrow tops and bottoms. I recommend second graders and older create their own unique arrow shapes.
Talk about different types of line and show examples. If you are combining these with a Native American unit talk about the symbolism and uses of arrows in their culture.
Use the oil pastels to create lines inside the shapes provided or the shapes you have created.
Watercolor and let dry.
Cut out arrows.
Attach arrows to sticks with a glue gun.
They make wonderful wall displays or hang them with a large branch at different lengths as a mobile.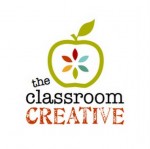 Stay connected with us at The Classroom Creative:
Happy creating!
Karen
Sharing @TBA & @Tatertots & Jello