We are excited to be a part of Elmer's blogging team.  This post is sponsored by Elmer's.  All opinions are 100% ours.
Last year my son went through 300 plus coffee filters making snowflakes to display in every window in the house. This year I needed to come up with a snowflake craft that would keep him occupied, but that wouldn't consume my entire house. Hence-our snowflake mobile was born!  All of his creations can be contained in one area. He can create and dangle as many snowflakes as his little heart desires. The best part, the snow mobile makes it appear as if it is snowing in our house!
This interactive snowflake craft is differentiated and can be used for kindergartners, first graders, second graders, third graders, fourth graders, and fifth graders. This snowflake mobile promotes problem solving since students make decisions about patterns, line, and composition.
Accompany this snowflake craft with the meaty non-fiction picture book , Snowflake Bentley:  the man who proved that no two snowflakes are alike!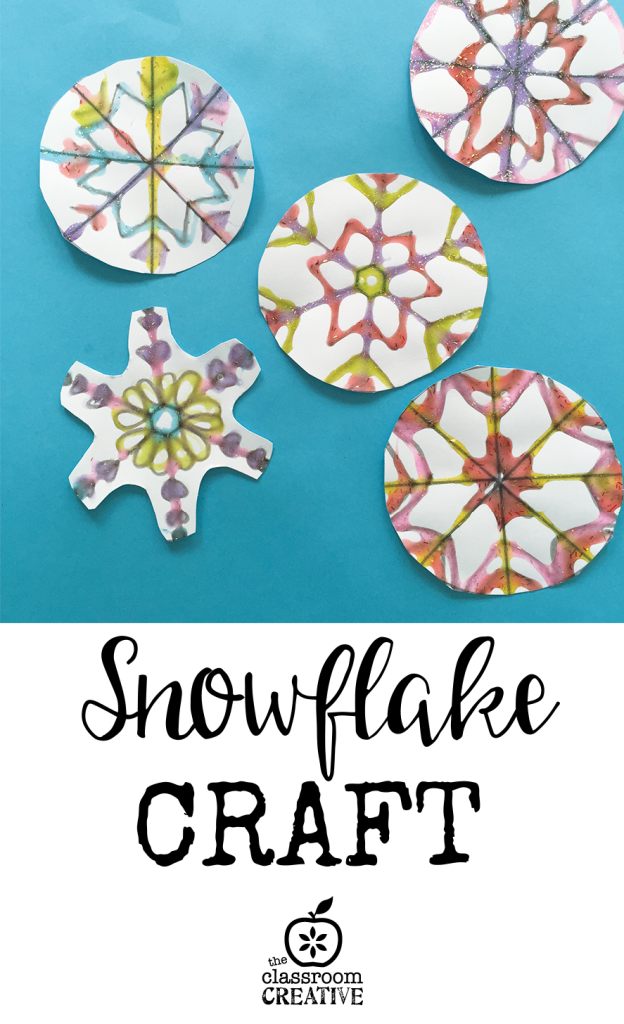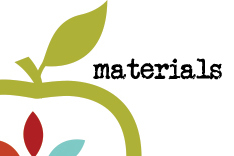 Elmer's glitter glue
Elmer's glitter pens
white cardstock
cotton balls
craft needle for kids
fishing line or white yarn
scissors
plastic craft needle
hole puncher
branch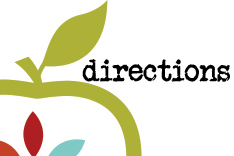 1. Download our snowflake templates HERE.  We recommend the page with the lined circles for the younger children and the hexagon page for older or more advanced children.
2. I found many examples of snowflakes from magazines and the internet and discussed with my son the different types of lines and shapes in each snowflake.
3. Pass out rulers and let the kids design!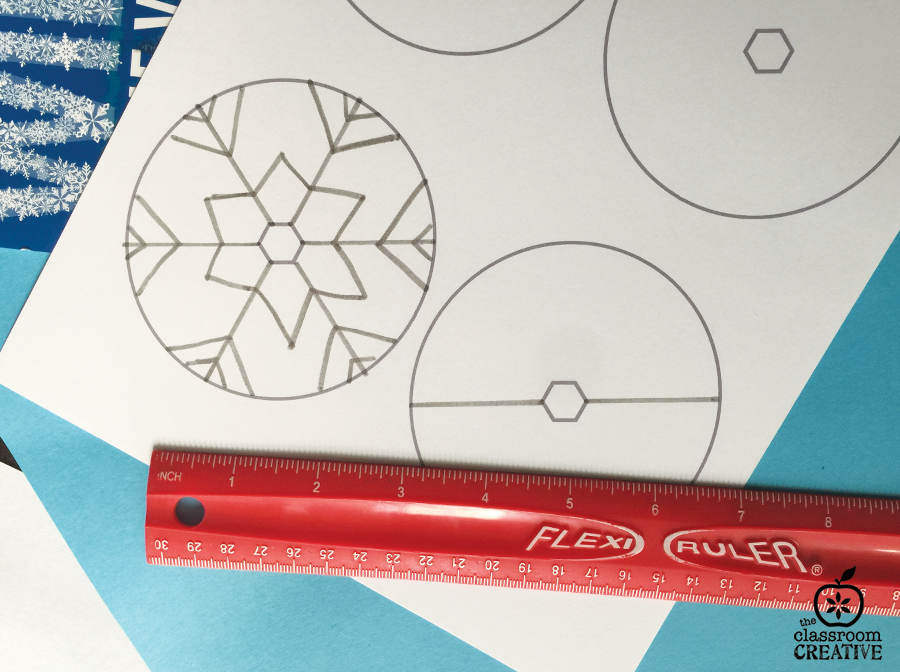 4. Go over the designs with Elmer's glitter glue bottles or glitter glue pens and let dry.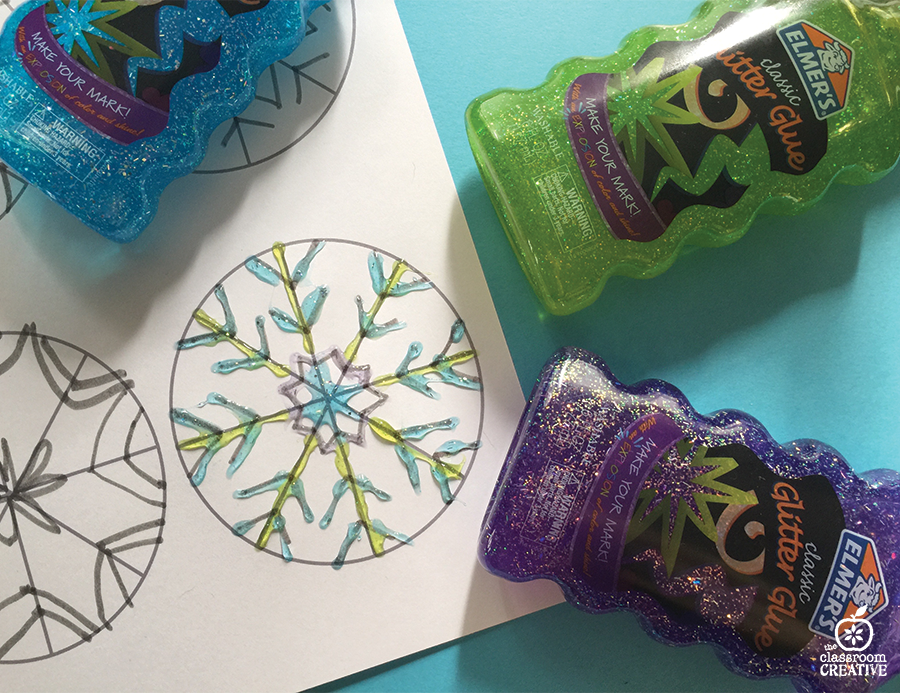 5. Cut out the snowflakes.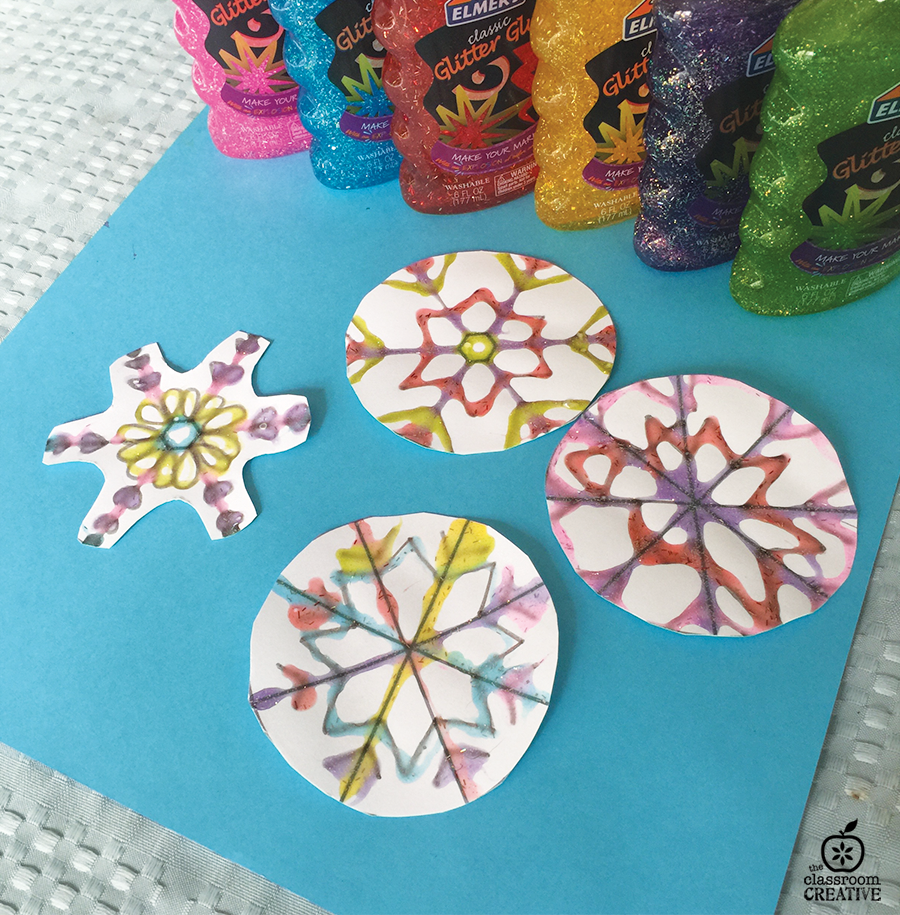 6. Tie fishing line or yarn onto a craft needle and string cotton balls on. Tie them off every inch or so. Punch a hole in the snowflakes and add fishing line to them. Create all different lengths with the fishing line for the mobile.
If you have tile ceiling hang them with paper clips from the ceiling. Or head outside and find a branch to tie them to! Here is our mobile in progress . I know by the end of winter hundreds of snowflakes will be hanging from it!
Stay connected with us at The Classroom Creative:
Happy snowflakes!
Karen
Sharing @TBA & @Tatertots & Jello