This gratitude craft and writing activity is perfect for classrooms, homeschools, and families.  If you teach or homeschool, it makes a lovely November bulletin board display!  You could even laminate these leaves and use them as place settings on Thanksgiving.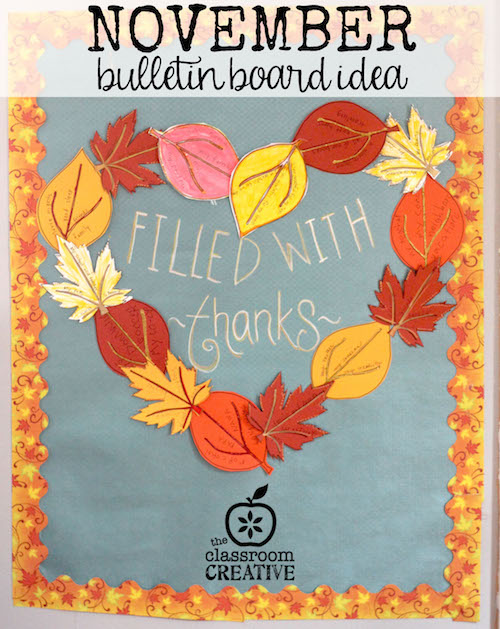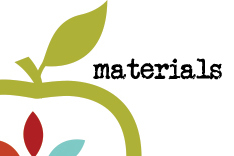 Elmer's painters pens
Elmer's Paintastics (mess-free watercolor pens)
Elmer's Glitter Glue (both the bottles and the pens)
free leaf templates (click link to download)
Colored cardstock
Plain white cardstock
Scissors
Tape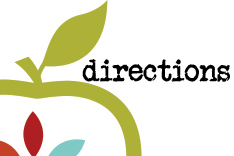 1.) Print our leaf templates on heavy cardstock (don't use heavier than 65lb-it will jam your printer).
2.) To differentiate the craft for students with special needs, use the birch leaf.  The maple leaf requires a great deal of intricate cutting.  We've made the stroke of the leaf templates thicker so students can more easily find the line.
3.) Write statements of gratitude along the veins of each leaf.  For students with special needs, they can use photographs of loved ones in lieu of writing if a fine motor delay is present.  You could also have students search for images in magazines and make this a collage activity.
4.) If using white cardstock, paint the leaves with Elmer's Paintastic Watercolor Pens.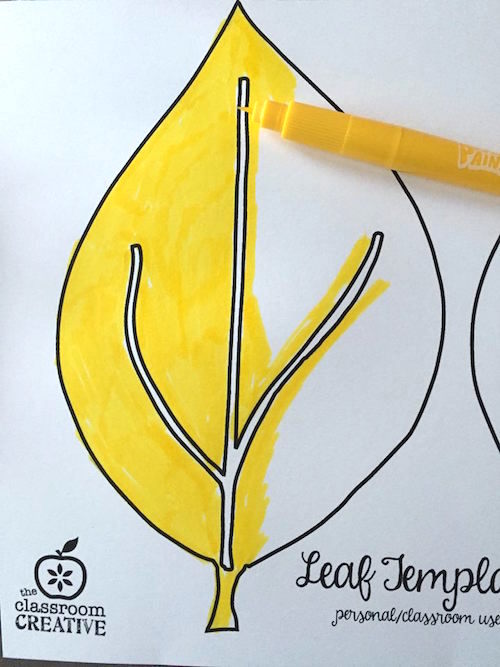 5.) If using colored cardstock, add detail to the leaves with Elmer's painters pens.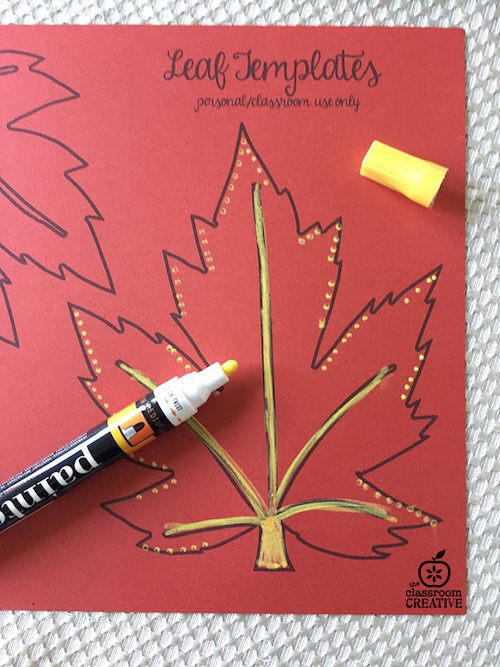 6.) Use Elmer's glitter glue to add texture and depth to the leaves.  This is a great activity for sensory fun!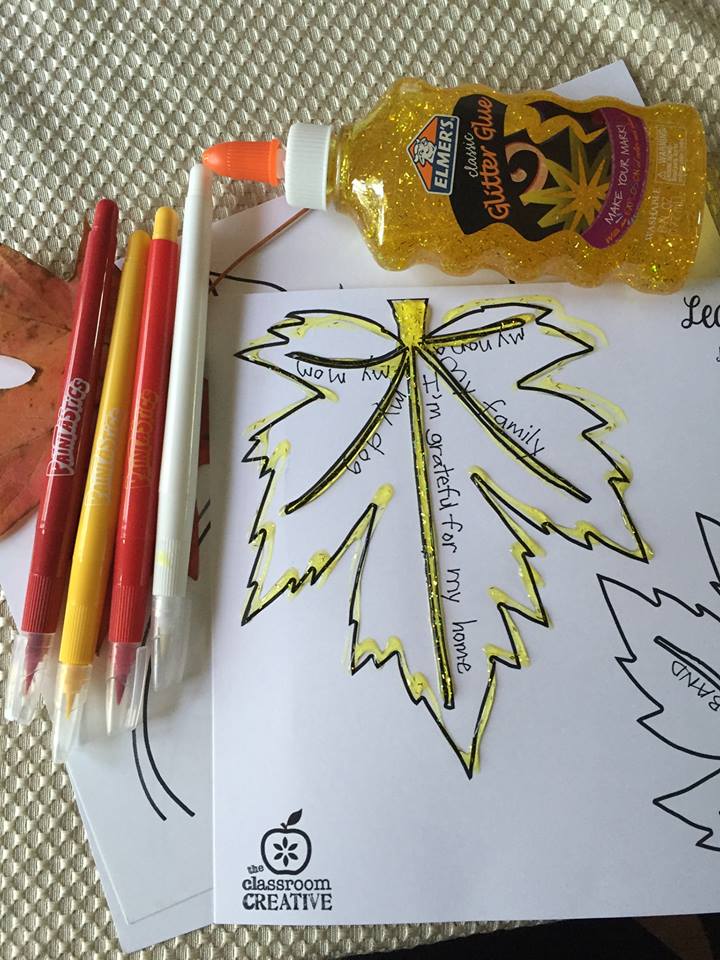 7.) Cut the leaves and display!
Tip #1: Forget die cuts and bulletin board letters…simply use Elmer's painters to write a bulletin board saying! I used Elmer's painters in yellow, gold, and white for the "Filled With Thanks" heading.
Tip #2: Arrange your leaves in a heart like we did, string the leaves from real branches, or even use them for a bulletin board border!
Turkey craft with free template!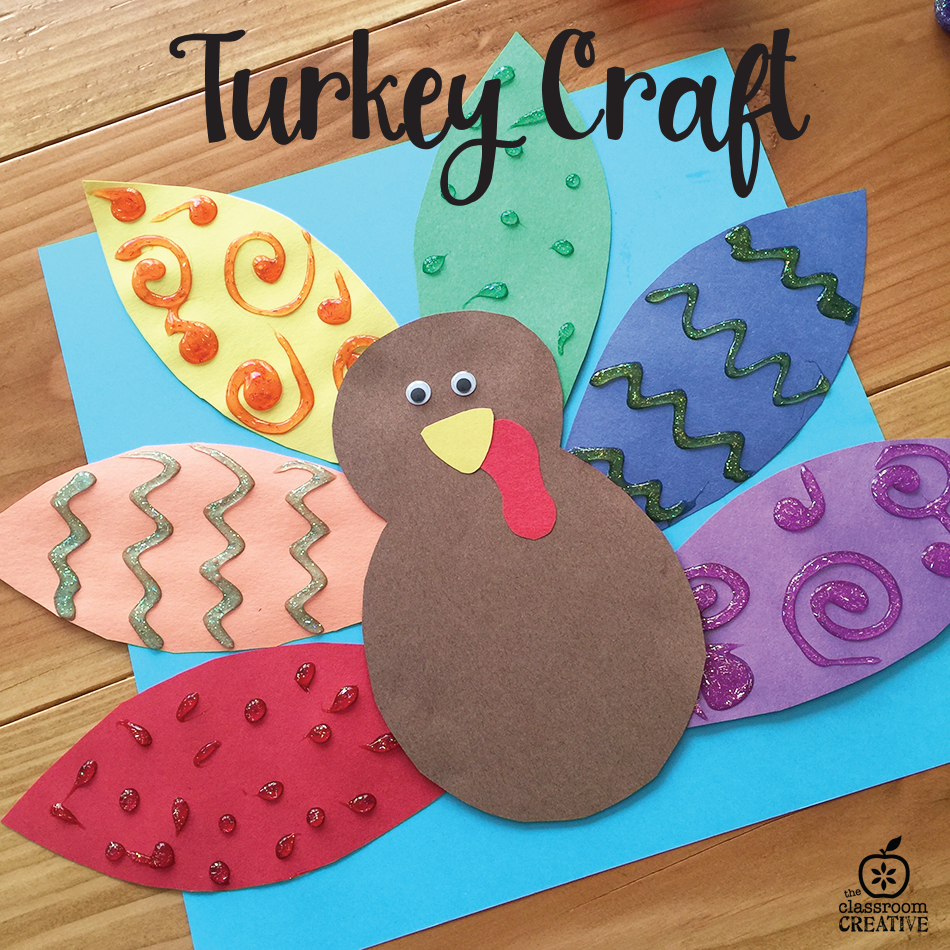 Stay connected with us at The Classroom Creative:

Happy Thanksgiving!

Nicolette

Sharing @TBA & @Tatertots & Jello

We are excited to be a part of Elmer's blogging team.  This post is sponsored by Elmer's.  All opinions are 100% ours.