Classroom and homeschool budgets call for Dollar Store Teacher Hacks! We all know hands-on materials work best, so here at The Classroom Creative, we are thrilled to introduce a new series of ideas to help you refresh your classroom materials on a dime!  I know I have spent bundles on fancy materials at teacher stores and websites, so these low-budget ideas are a welcomed respite from overspending.
In my own homeschool, we are neck-deep in number sense. One son is still struggling with one to one correspondence, and my other son is working on addition and subtraction up to 20.
I have to constantly keep our games and ideas fresh or my sons quickly lose interest.  As I was browsing through the aisles at Dollar Tree, I stumbled upon these cups.  These treat cups also inspired this new "Dollar Store Teacher Hacks" series.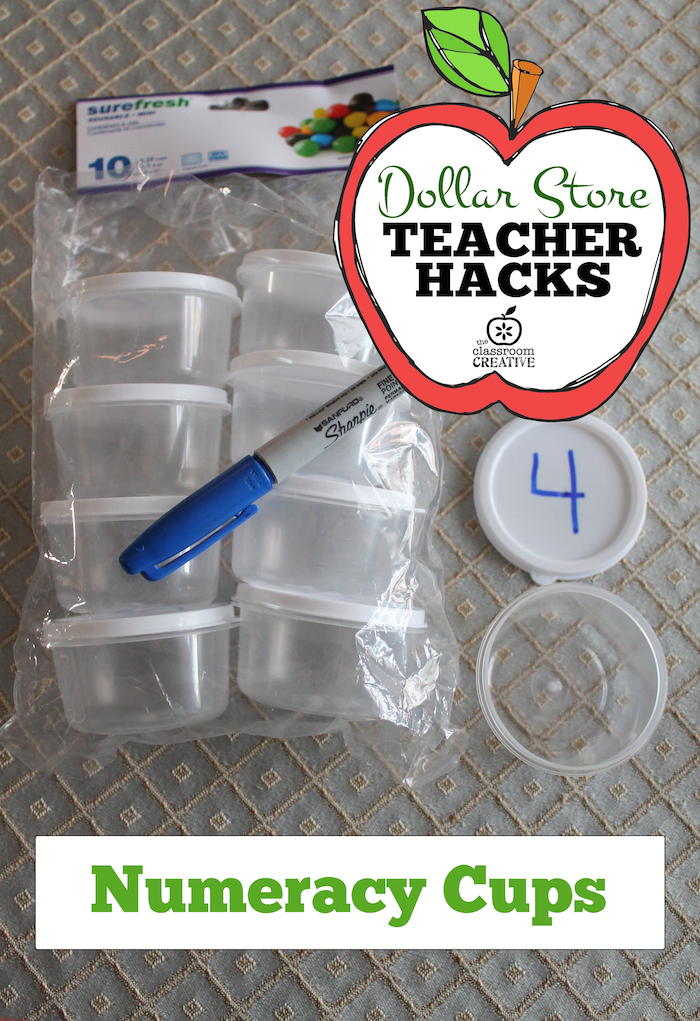 Luckily, these cups are BPA-free! Finding these little cups was meant to be. 10 cups in a package for a dollar. The foundation of our number system is base 10. Perfect.
First, how I made them. Using a sharpie, I simply wrote the numbers 1-10 at the top.  We filled the cups with snowmen erasers, which are another dollar spot find from Target.  For $2.00- these differentiated math centers were born! No worksheets were harmed in the making of this learning.
For my older son, he counts the amount written on the lid into each designated cup. This activity helps cement the concept of 1:1 correspondence. To make these even more multi-sensory, you could trace the numbers in hot glue or puffy paint.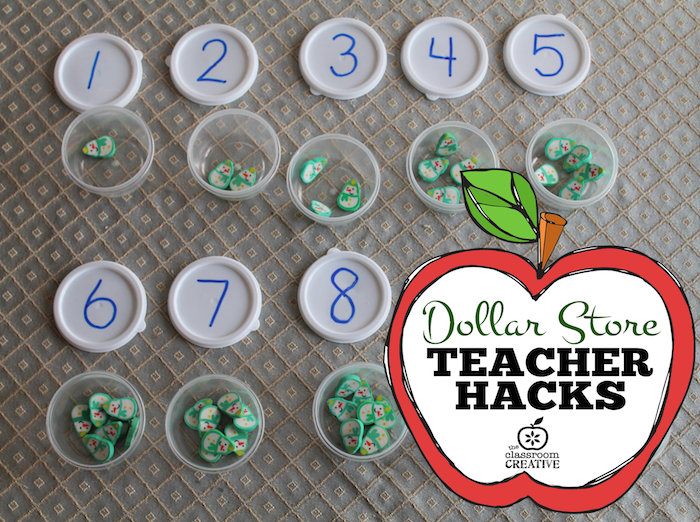 We also stack the cups into a tower.  This helps with his visual-motor coordination.  Plus- what kid doesn't love knocking down the towers when they finish their work?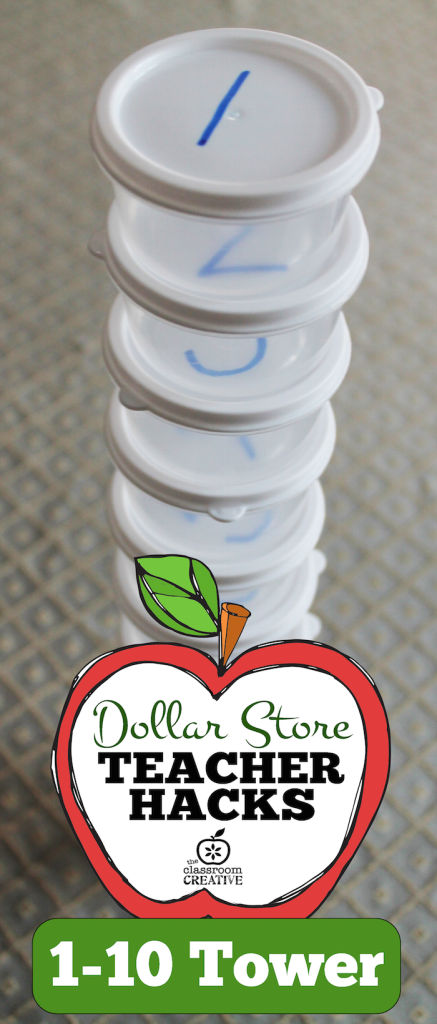 For my younger son, we are working on equations. I like the numeracy cups because still drill in that 1:1 correspondence while he works on addition. We  used index cards to help flesh out the equations.  I plan to make another set of these so we can master doubles!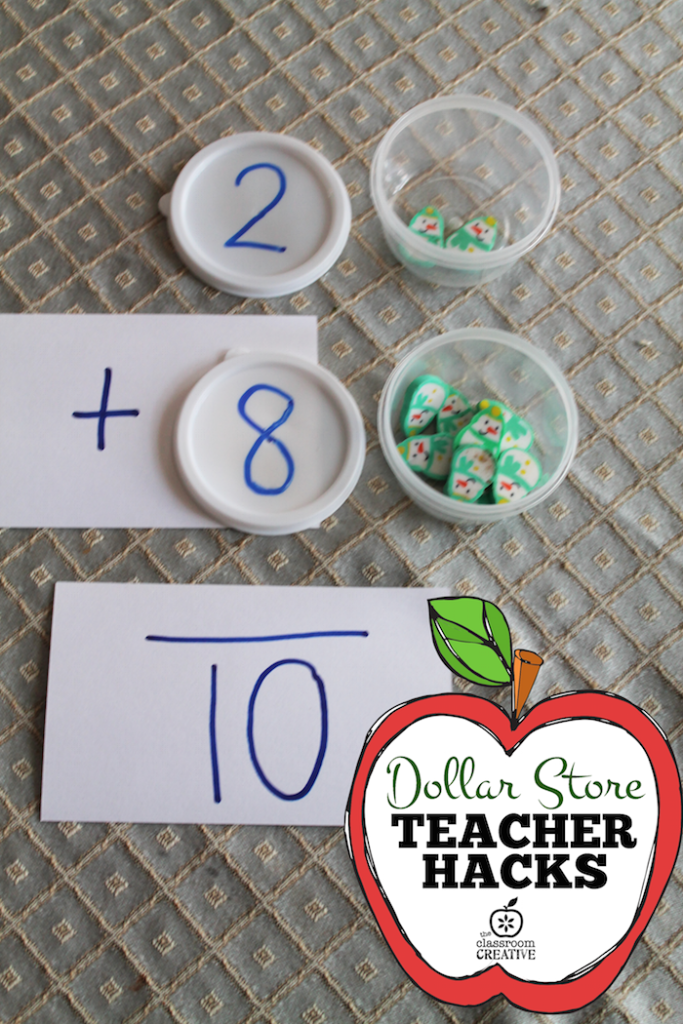 Hope this idea helps reinvigorate some of your math centers and games! Stay tuned for many more teacher hacks in the coming weeks and months ahead!
Stay connected with us at The Classroom Creative:
Now start hacking and DIYing some math fun!
Nicolette
Sharing @TBA & @Tatertots & Jello