We are excited to be a part of Elmer's blogging team.  This post is sponsored by Elmer's.  All opinions are 100% ours.
Deck the halls without electricity!  Grab our free printable Christmas light template in three different sizes and have the kids create paper versions of Christmas lights garland. Added bonus: the kids will work on their fine motor skills. This simple Christmas paper craft will surely brighten any classroom, Christmas party, or home!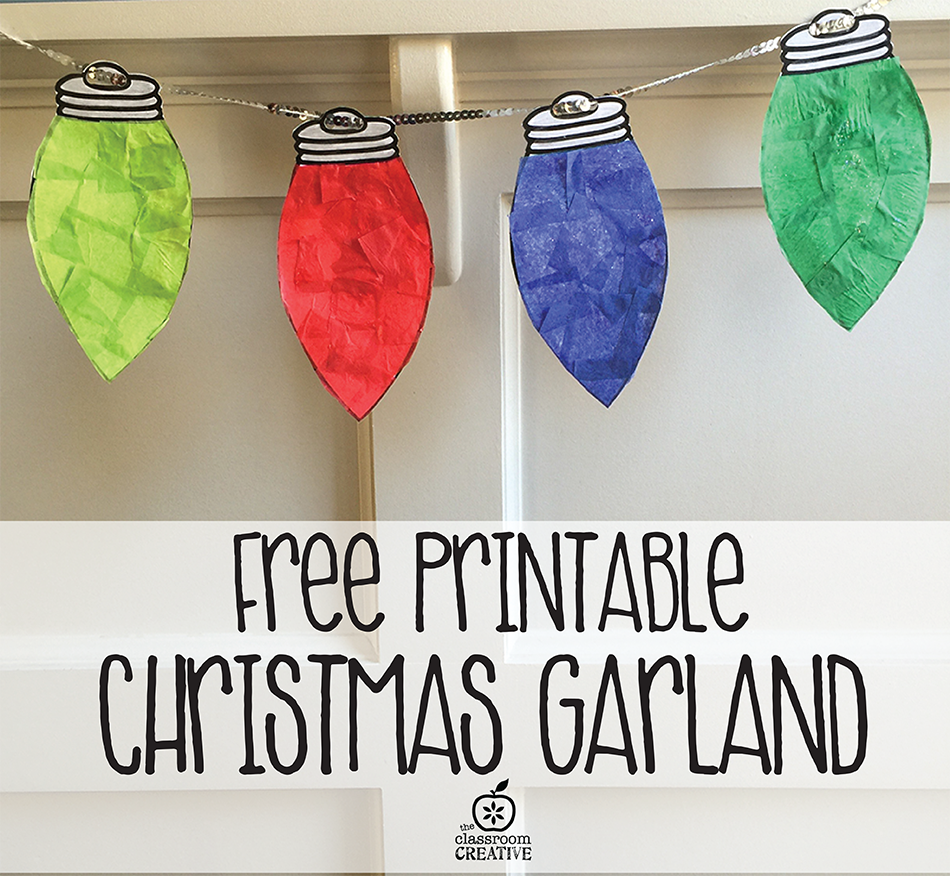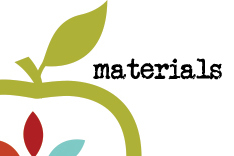 Elmer's school glue
Elmer's loose glitter- silver, clear, or white
tissue paper, various colors
scissors
bowls
popsicle sticks
file folder/ low container
silver or gold crayon
hole puncher
ribbon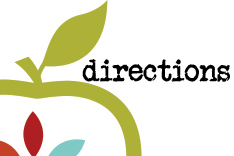 1. Cut various colors of tissue paper into squares or triangles. I had my daughter cut over a bowl to contain the tissue paper.
2. Print out our Christmas light template, then cut out each Christmas light.
3. Use a silver or gold crayon to color in the top of the Christmas lights.
4. Pour some Elmers school glue into a bowl and dip the tissue paper into the glue.  If you have kids who dislike sticky textures, using popsicle sticks instead of fingers is a good option.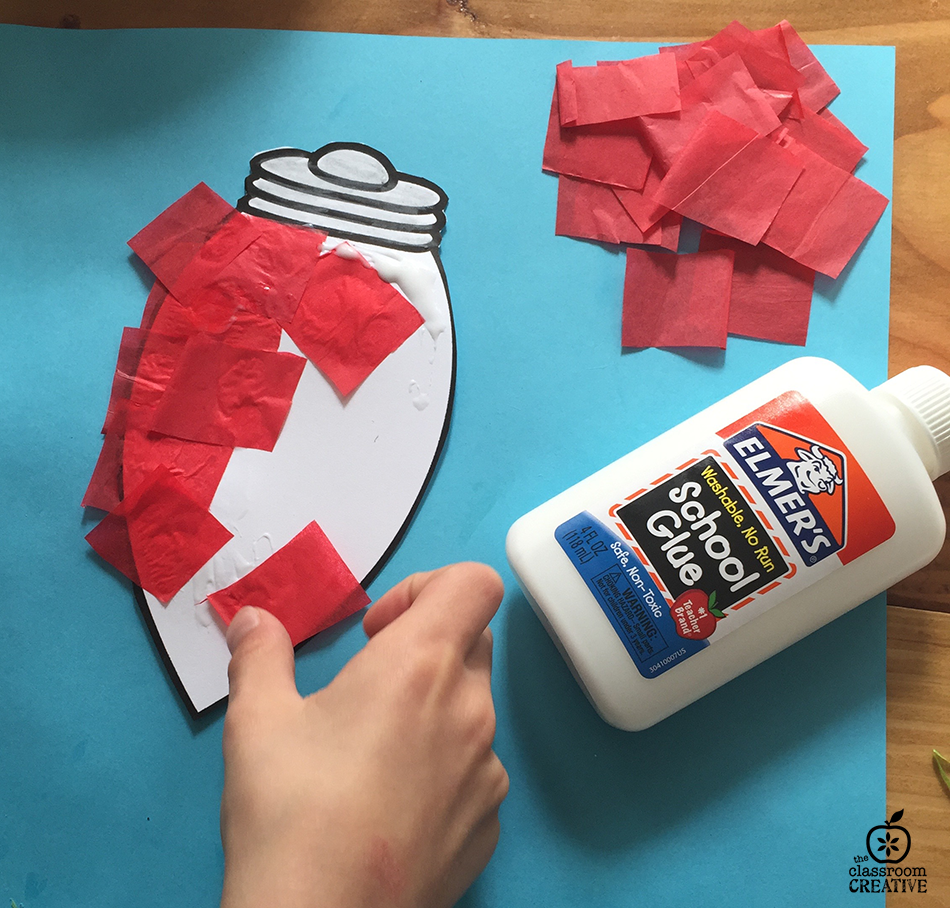 5. Place the glue-covered tissue paper on the template until the entire bulb portion is filled.  Before the glue dries, sprinkle loose white Elmers glitter over the tissue paper to give the Christmas light a little shine and texture.
IMPORTANT TIP: Make sure to have long low containers or open file folders underneath the projects to catch the glitter as the kids are working.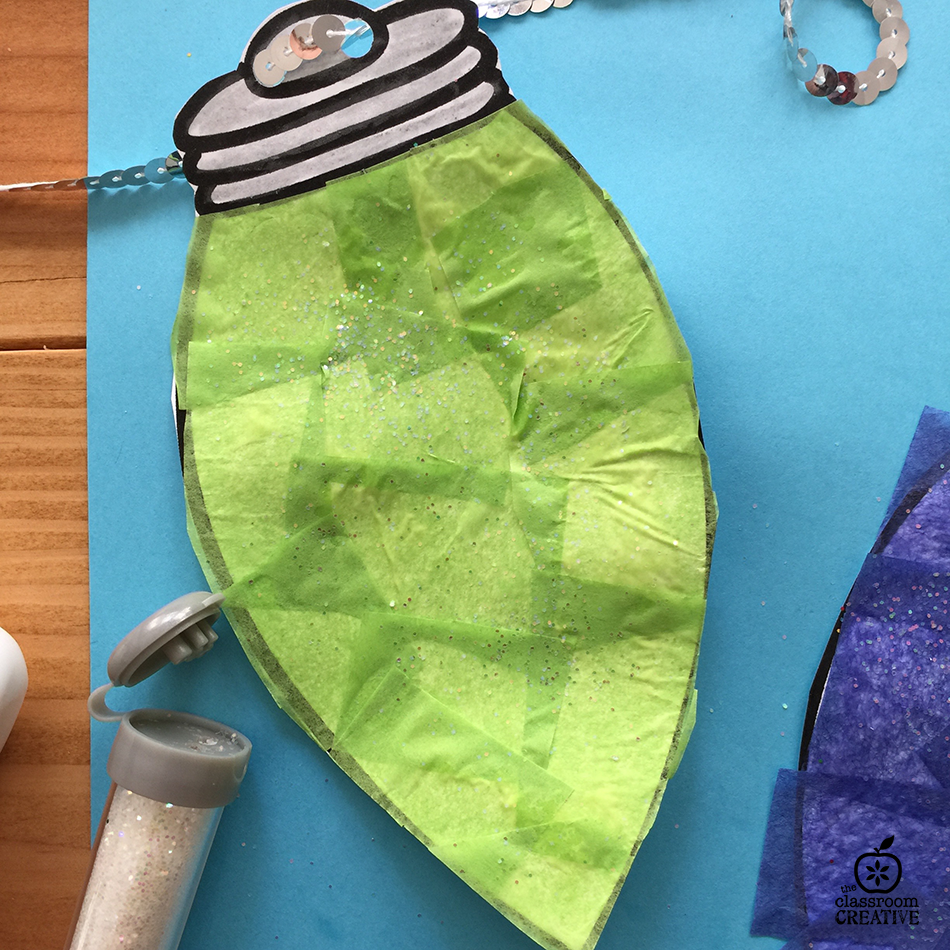 6. Fold over or cut off the access tissue paper and let the light bulb craft dry.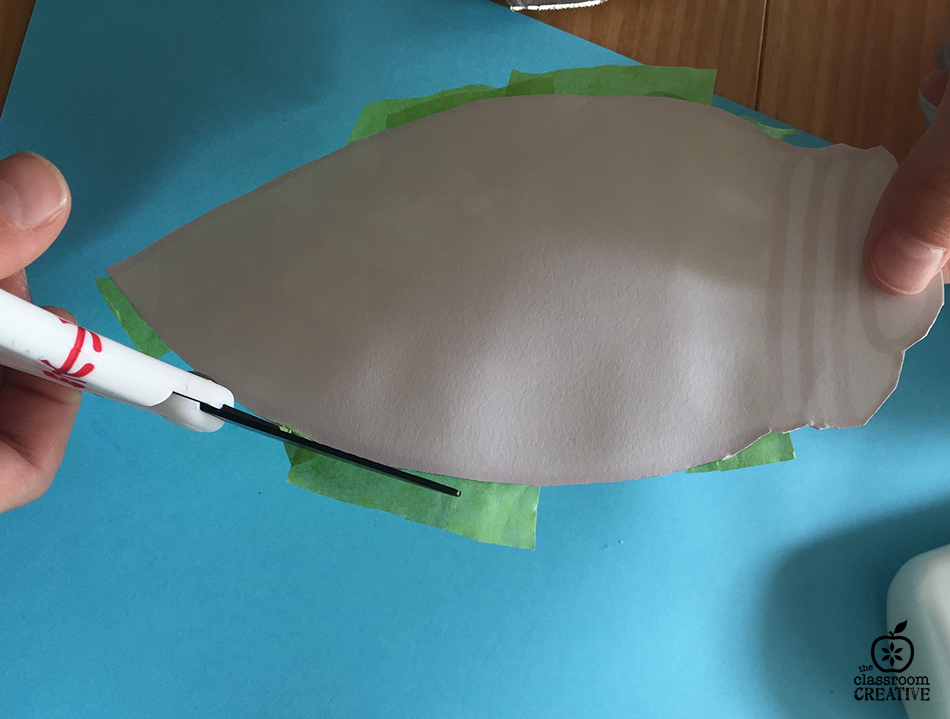 7. Punch two holes in the top of the template and string ribbon through it.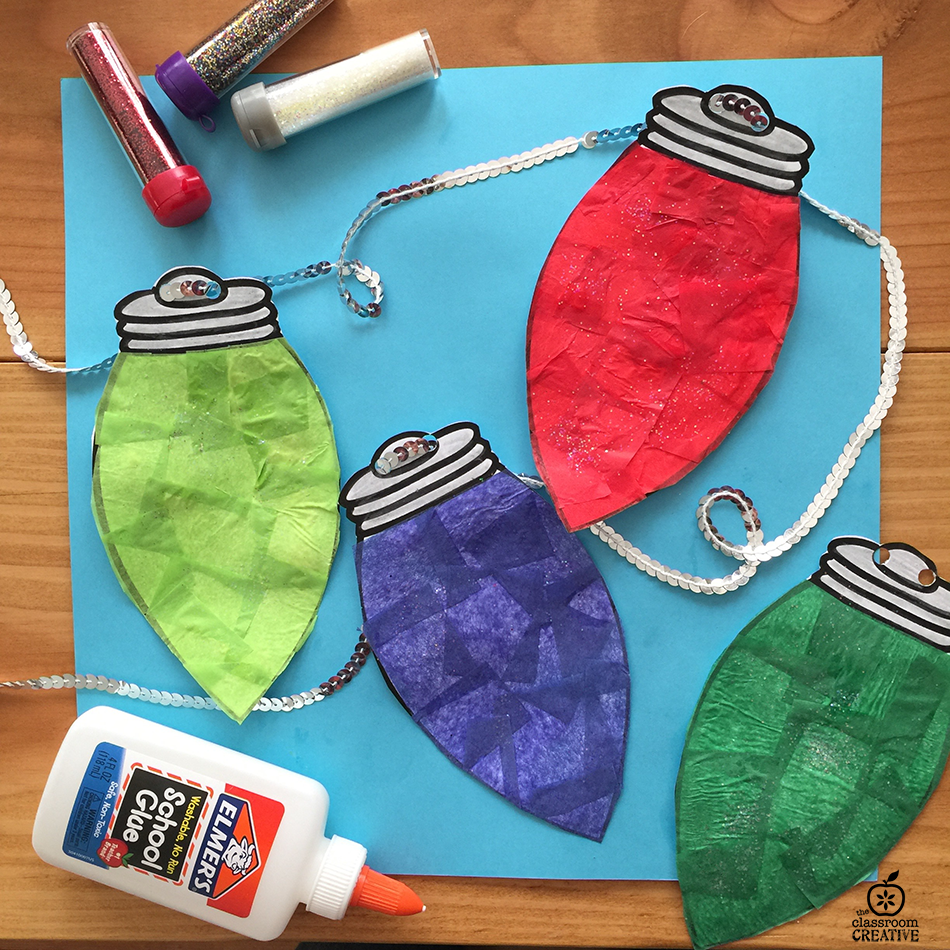 We display our Christmas light garland on our shelving. Hang them on your doors, windows, and walls too!  These Christmas lights would be a perfect handmade decoration for December parties in classrooms.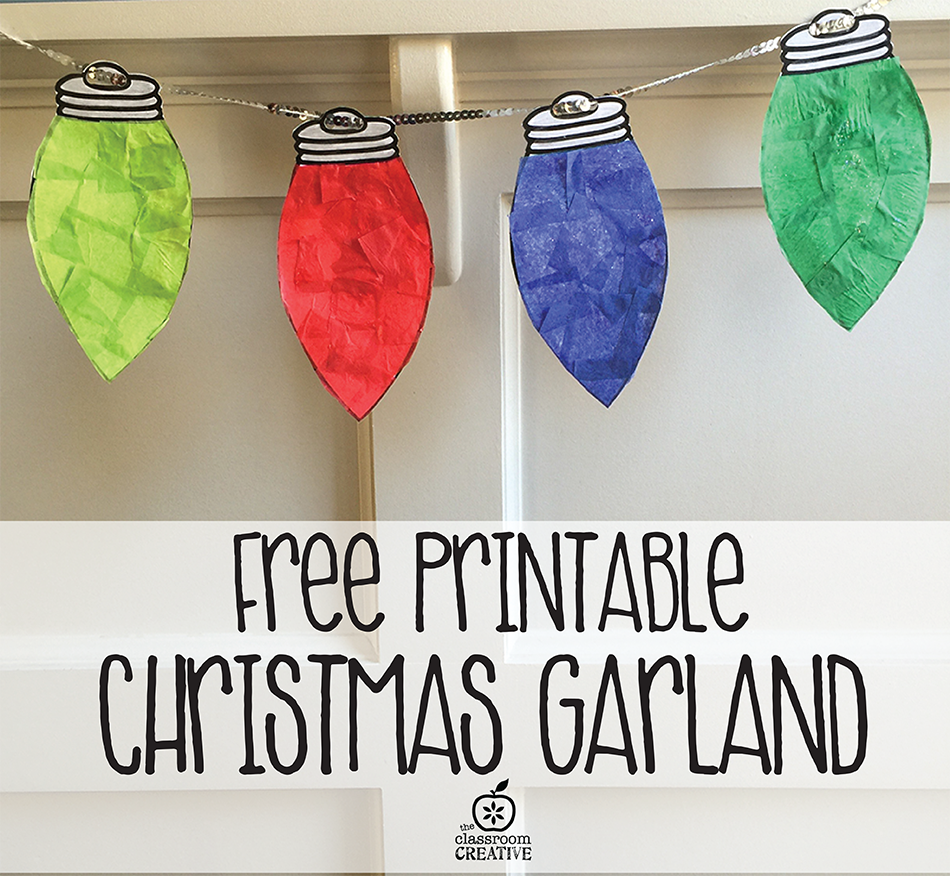 Click on the image to grab our free template.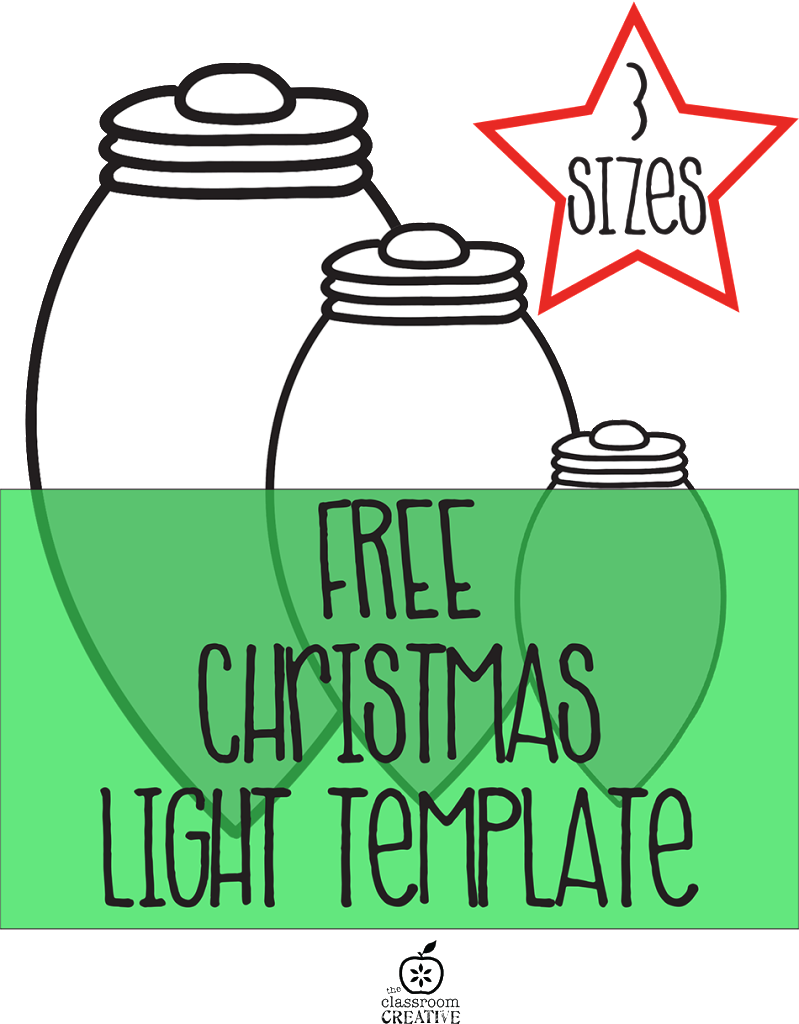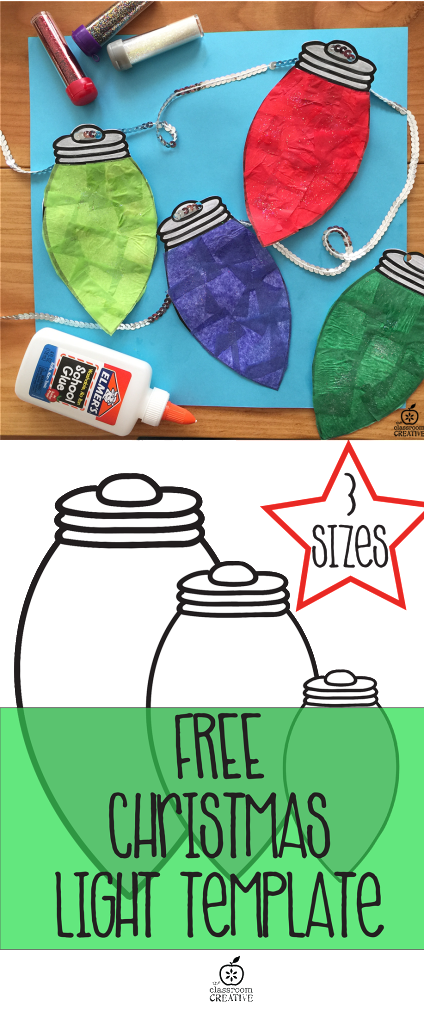 This file may NOT be uploaded to any 3rd party site: including but not limited to: district websites, teacher blogs, Amazon Edu, etc.  This file is not to be hosted anywhere else but this site. It is copyrighted and violation of the copyright is a criminal offense. Download it on your computer, use, enjoy, but do not share or distribute. Thank you.
We like to make learning fun, crafty, and interesting! Check out our interactive Reindeer Science and Language Arts Craft!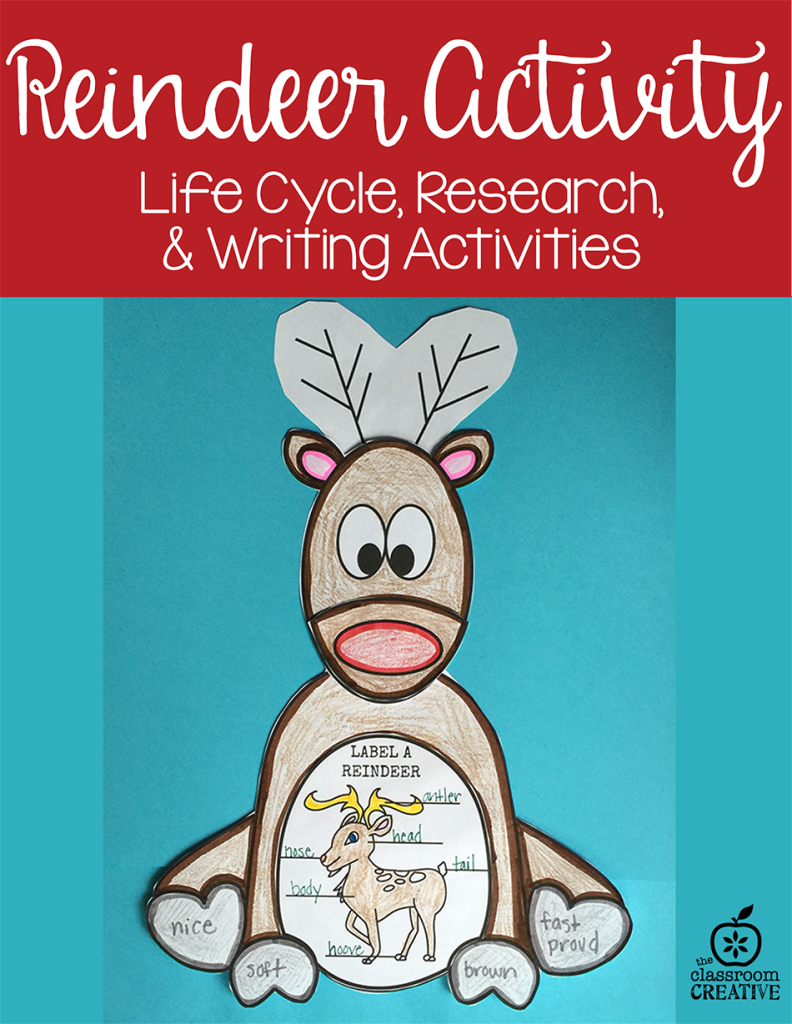 Or our Snowman Activity!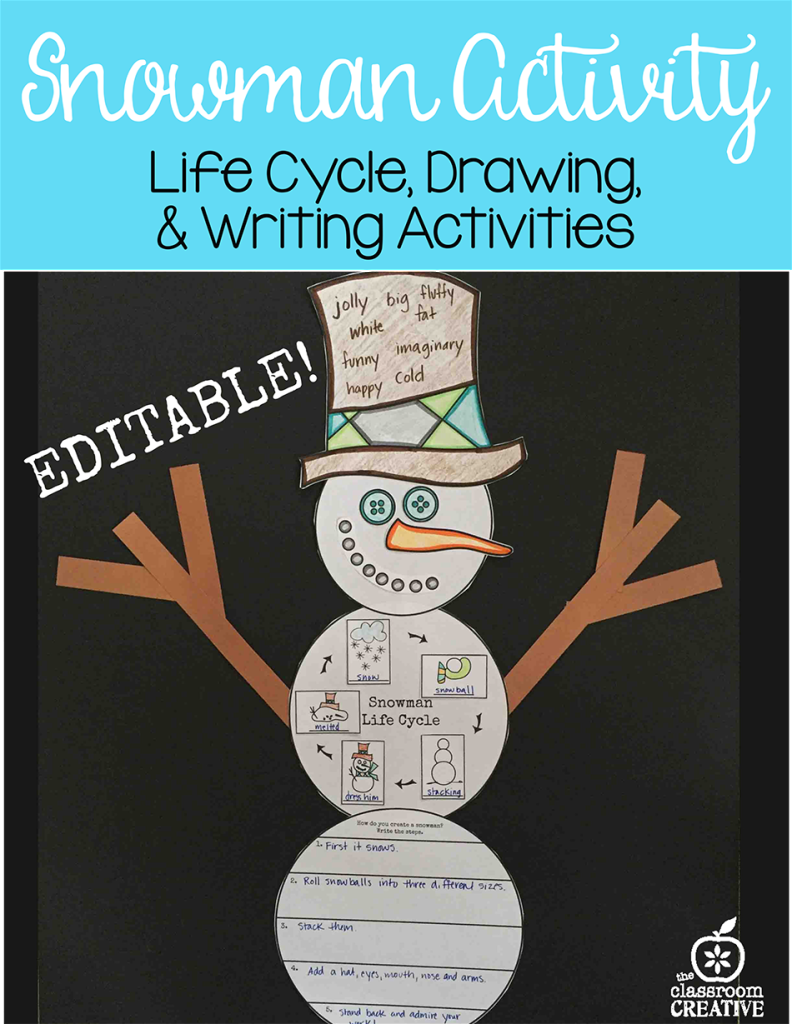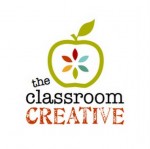 Stay connected with us at The Classroom Creative:

Happy gluing!

Karen

sharing @I Heart Naptime