Differentiating instruction: it's the holy grail of all classroom instruction and lesson plans. Differentiation contains the hope that we can meet the needs of all 25-30 kids in front of us. Easier said than done. The reality is it's Sunday night: you haven't done your lesson plans yet, and maybe your principal is observing and you need to show said differentiation.  But how?
Make sure your lessons are multi-leveled start by choosing research-based practices! Enter the best literacy center in the history of literacy centers: making words.  Your struggling students can get much needed practice with easy sight words (think pre-primer words) and two-three letter word decoding.  Your gifted achievers can dig into the more complex words.  It's a win-win for all learners involved.  Even a bigger win for you because this is NO PREP.  Yup.  Print and go.
Winter Literacy Centers: Making Words Activities
Based on the research and findings of Dr. Pat Cunningham, making words is fun, foundational, and should be a critical part of your literacy component.  You hit a ton of common core skills without wasting a ton of instructional time.  Plus, the "mystery word" adds a kid-friendly flair without making word work drudgery.
Students manipulate the letters by cutting them off the recording sheet: added bonus- no lost letter tiles! I know that was always an issue when my students completed making words activities.  I had them keep letter tiles in their desks, and inevitably, some students would lose the letter tiles.  By having the letter tiles needed ON the sheet, you save a LOT of time and headache!  Lesson learned.  I took what I struggled with as a classroom teacher, and improved it in this unit!
I recommend practicing this winter making words center as a whole group before introducing it in rotational centers as an independent activity.  It can easily be an independent activity for your gifted learners, but it would also be excellent remedial work for your kiddos with IEPs during small group.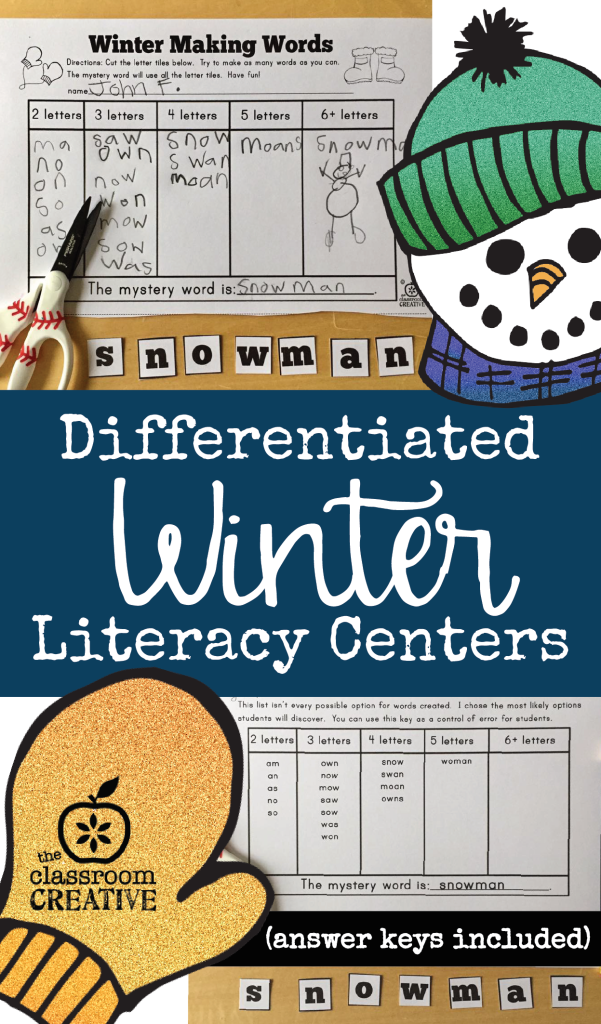 Make Winter Literacy FUN again!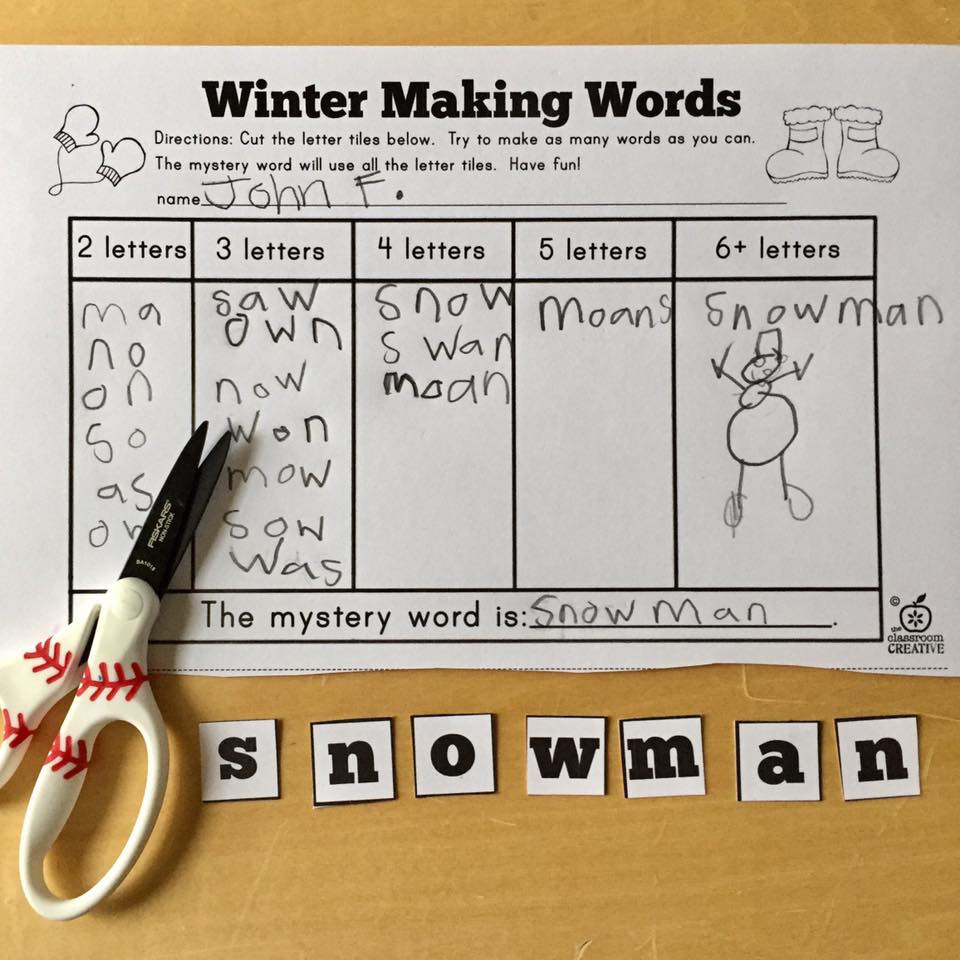 Test drive a week's worth of Winter Making Words HERE.  Try it with your students first!
Grab the whole 10 week pack for less than a fancy coffee here!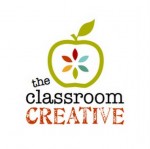 Stay connected with us at The Classroom Creative:
Happy winter!
Nicolette